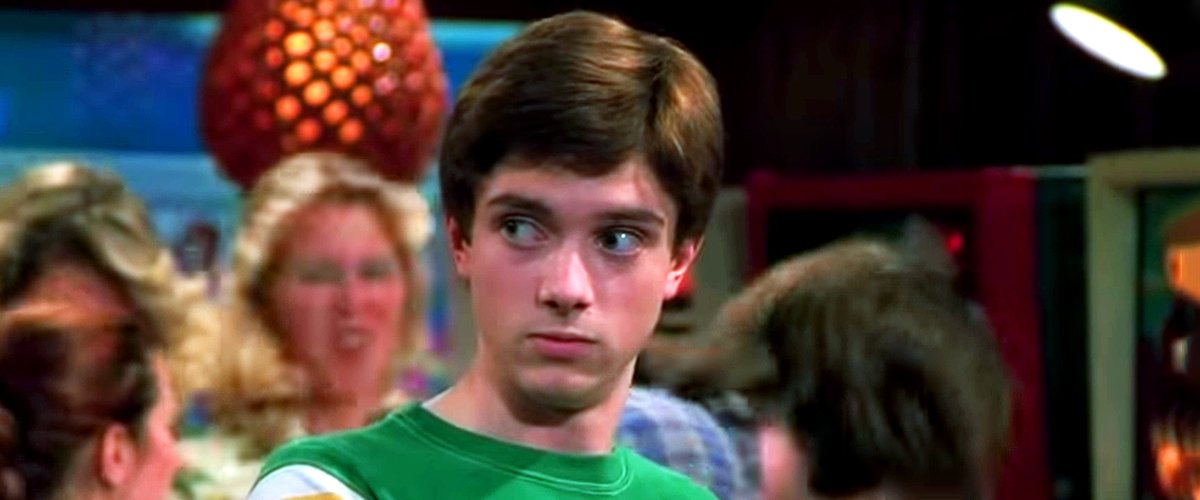 youtube.com/Nicki Swift
Topher Grace Just Welcomed Second Baby with His Wife Who Is 10 Years Younger — Meet His Family
Topher Grace and Ashley Hinshaw have been married for four years and have two little kids. Here's a look at their life together.
Ashley Hinshaw is ten years younger than her husband, Topher Grace, but their relationship gets stronger every year as they raise two kids.
The couple recently welcomed their second child together, amid the ongoing coronavirus pandemic, after keeping fans posted on their pregnancy journey.
TYING THE KNOT
Days before the 2015 Golden Globes, news about Topher and Hinshaw's engagement surfaced on the internet.
There was no denying the two were about to tie the knot, seeing as the actress had a sparkling ring on as she stepped out of the Art of Elysium's Heaven Gala.
Although they were quiet about their relationship, they did not keep plans of getting married a secret for long as Hinshaw posted events leading up to their big day, including her bridal shower.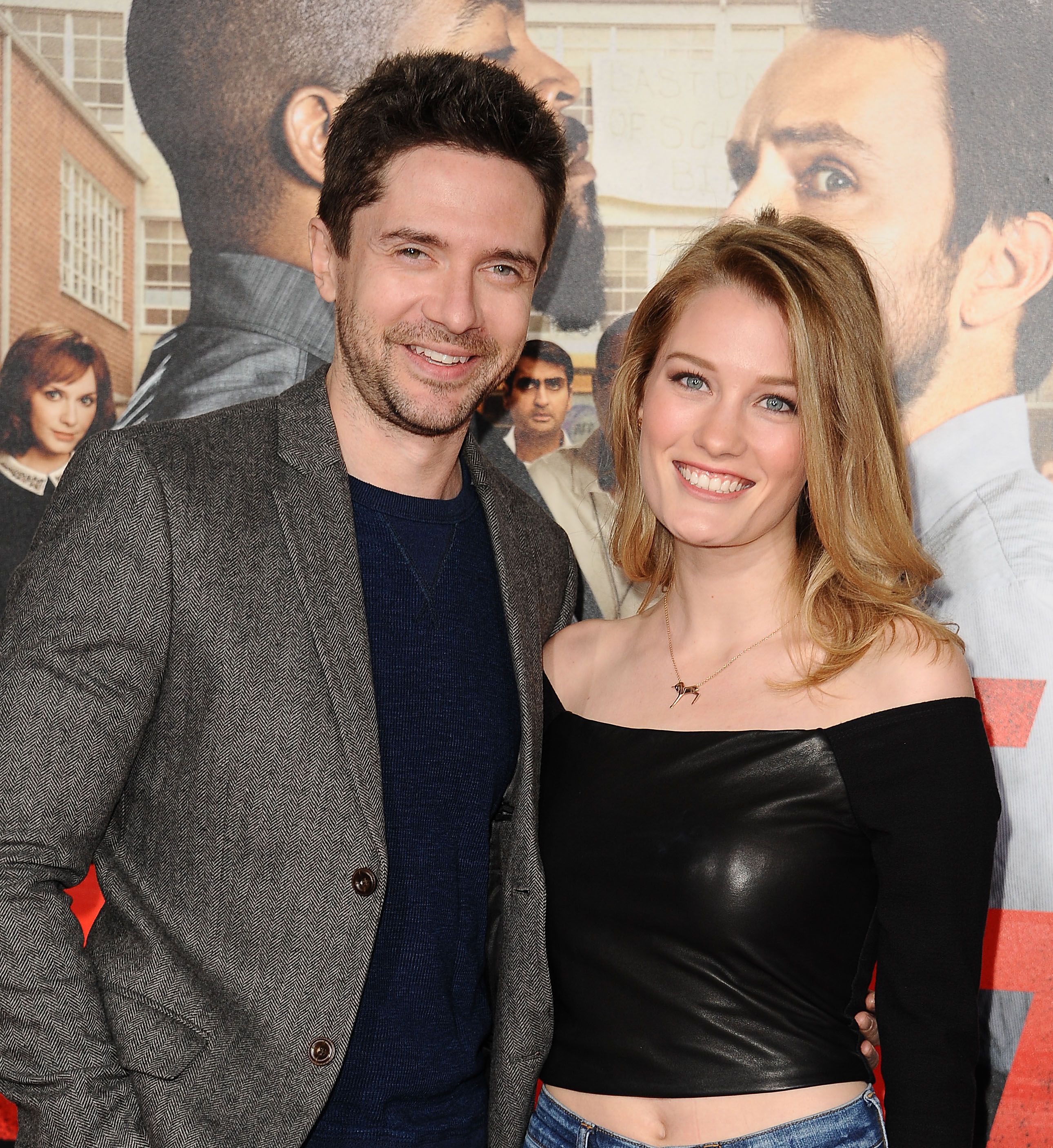 Topher Grace and Ashley Hinshaw during the premiere of "Fist Fight" at Regency Village Theatre on February 13, 2017 in Westwood, California. | Source: Getty Images
In May of the following year, the pair tied the knot in a private ceremony near Santa Barbara, California, with the special day all planned by the bride.
The couple welcomed their first child, Mabel Grace, in 2017, while the actor was working on his role as David Duke in the film "BlacKkKlansman."
Earlier this year, the couple announced their pregnancy at the 2020 Art of Elysium, and recently, welcomed their second child.
MABEL HELPS HER FATHER
Young as she was, Mabel already helped her father in ways she can't imagine. While researching on his dark role for "BlacKkKlansman," Topher fell into a depression.
His cast members also went on to have successful careers following the show's finale.
However, his firstborn became the ray of sunshine in his dark days. Mabel also helped the "That '70s Show" star to find purpose in his work.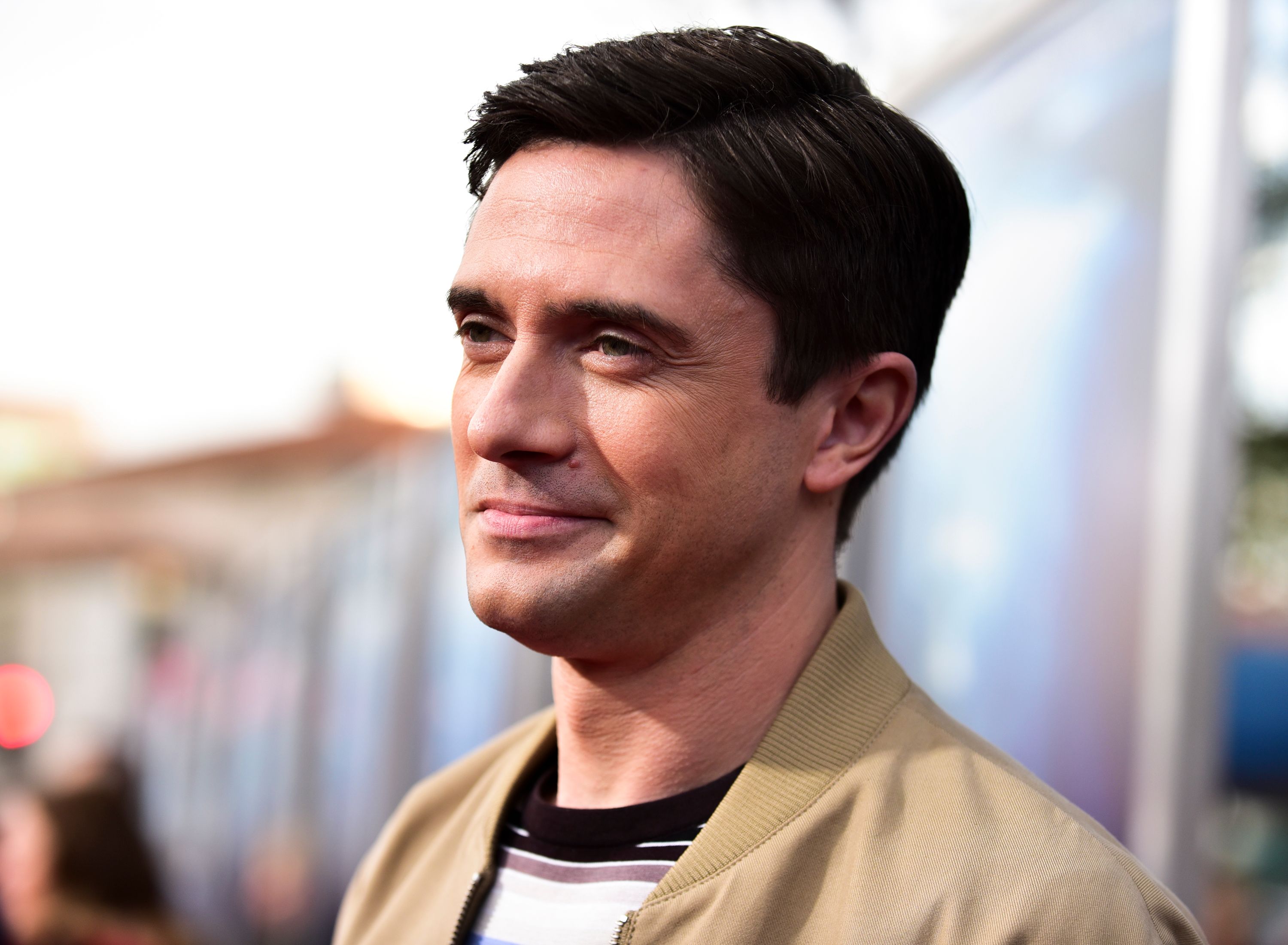 Topher Grace attends the premiere of 20th Century Fox's "Breakthrough" at Westwood Regency Theater on April 11, 2019 in Los Angeles, California. | Source: Getty Images
Becoming a first-time father in a country with racial tension helped the actor to understand the significance of the film and his work. He shared:
"When my daughter was being born — it's a very confusing world that I'm bringing her into. So it was so cathartic to be part of a project that maybe, in a small way, could say something."
Director Spike Lee also helped Topher stay sane throughout the film and reminded him of the message he was helping to send out.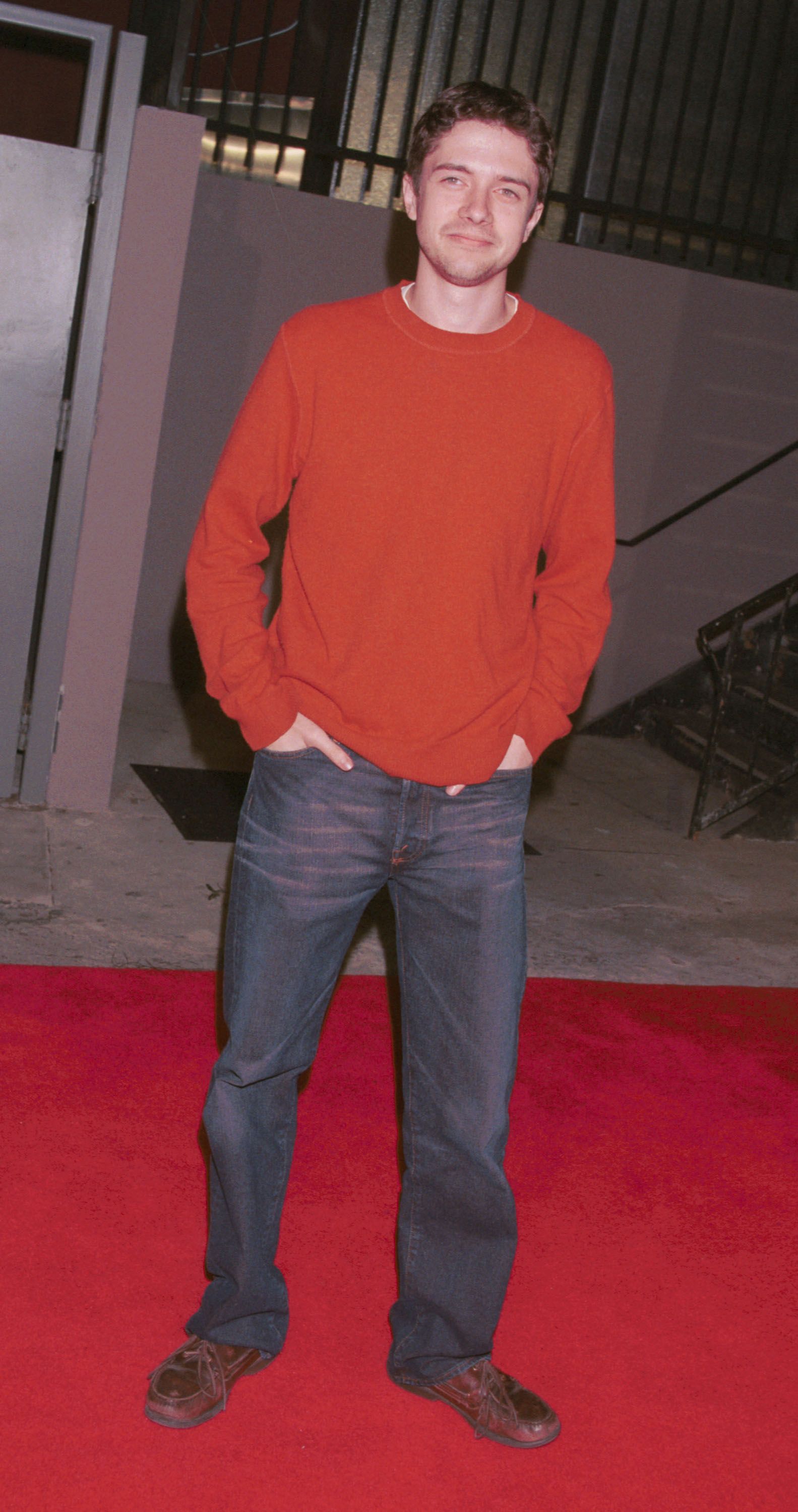 Topher Grace at the Maxim Magazine's Hot 100 party May 3, 2001 in Hollywood, California. | Source: Getty Images
LIFE AS A PARENT
Although the couple is happy to be parents, they call the experience "amazing but awful." During the 2019 Golden Globes event, Topher revealed that they hired a babysitter while they were out for the night.
He also shared a parenting tip for couples who are going to be parents soon: "Get some sleep now and save it for then."
Despite having little kids, Topher and Hinshaw do not forget to make time for themselves. Their dates usually consist of staying home, having a glass of wine, and watching Netflix.
On the other hand, they manage to catch up on sleep whenever their babysitter is in. On those days, the couple is already in bed by 9 pm.
Earlier this year, the pair decided to move into a new house in La Canada Flintridge and sold their old Studio City home for $2.45 million.
The Midcentury-style house is smaller than their new residence, standing at 2,700 square feet with four bedrooms and two bathrooms.
TOPHER'S CAREER
Topher is most recognized for his role as Eric Forman in the hit sitcom "That '70s Show," alongside Ashton Kutcher and Mila Kunis.
He later played Venom in the movie "Spider-Man 3" and appeared in "Interstellar" and the remake of "Predators."
His cast members also went on to have successful careers following the show's finale. Kunis landed leading roles in "Forgetting Sarah Marshall," "Black Swan," and "Bad Moms."
Meanwhile, their co-star, Kutcher, had box-office hits, including "Dude, Where's My Car" and "The Butterfly Effect."
He also starred in "What Happens in Vegas," "No Strings Attached," "Jobs," "Two and a Half Men," and "The Ranch."
Please fill in your e-mail so we can share with you our top stories!