Woman Tells Her Husband He Should Be Earning More
A woman, who was tired of her husband's insensitive jokes towards her made an insensitive joke towards her husband to make him learn.
Sometimes a person will not understand how it feels to be in another person's shoes until they are placed in the same situation.
In a recent Reddit post, a married woman sought help from the community over a comment that made her husband upset.
The woman shared that her 30-year-old husband often jokes about her cooking whenever they have a meal in another home.
Many Reddit users sided with the woman, who basically gave her husband a taste of his own medicine.
He usually compliments the cooking of the household they visit then quips, "Hey why can't you cook like that? Maybe you should ask them for classes?"
The couple has been together for six years, and the same joke has been repeated for the past six years that their children already memorize and repeat what their dad says.
The wife already talked to her husband about how she felt, yet he dismissed her feelings and continues to joke about her cooking, which she believes does not taste awful. She shared:
"I was deeply hurt and was feeling especially petty so I looked at him in his eye and said, 'hey that husband earn [sic] a lot of money, why can't you? Maybe you should take some classes or look into that.'"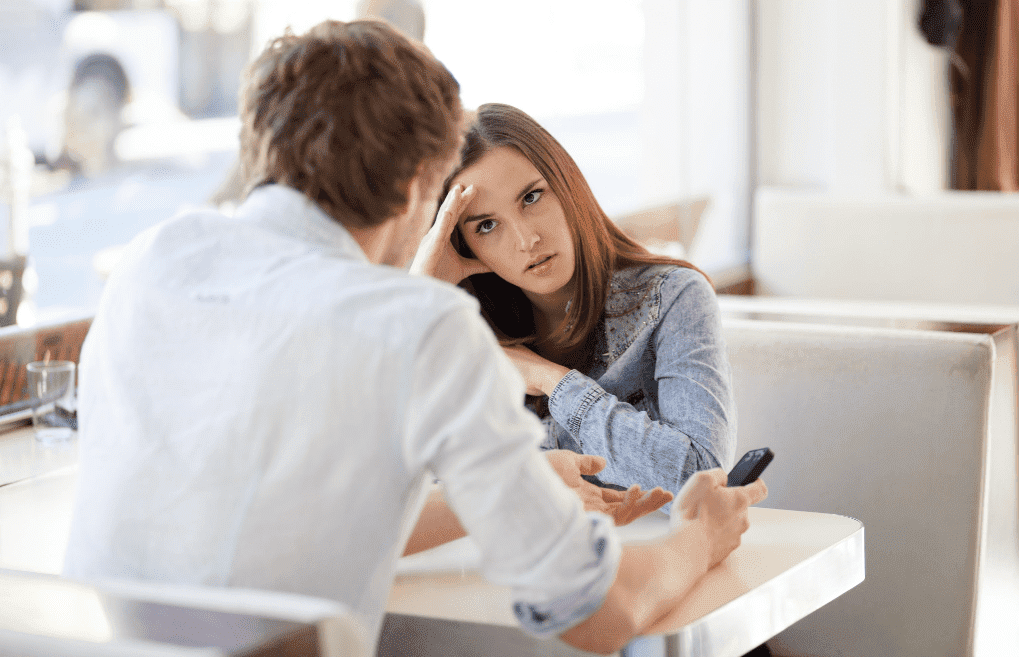 Those with them laughed except the husband. Unfortunately, their son picked it up and repeated the joke once they got home.
The husband immediately gave his wife the cold shoulder and said she "emasculated" him because of her insecurity.
Many Reddit users sided with the woman, who basically gave her husband a taste of his own medicine. "I hate one-sided traditionalists," one comment pointed out.
Other people pointed out that the husband's joke was not funny at all and put his wife down. He needed to know what it felt like in order to learn.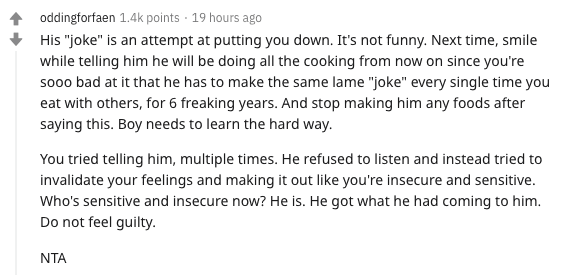 What did you think of this story? Find out what the Reddit community advised another user after leaving his girlfriend, who had no remorse for being a mean bully in her school years and continue to make fun of others.