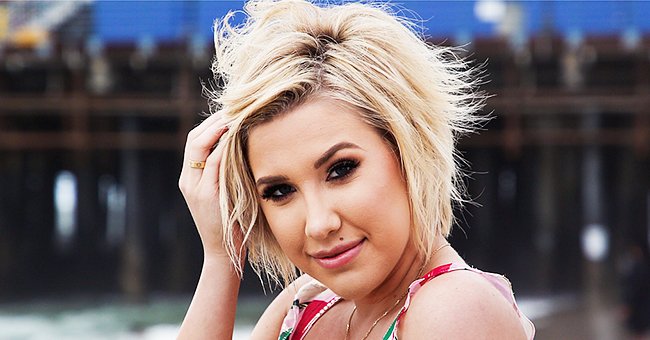 Getty Images
Inside Savannah Chrisley's Battle with Endometriosis – Everything You Need to Know
"Chrisley Knows Best" star Savannah Chrisley was diagnosed with Endometriosis as a teenager. Along with her health situation, here are other facts to note about the reality star.
In an Instagram post on August 18, reality star, Savannah Chrisley, recently revealed that she has Endometriosis.
Shortly after that, she had her third surgery and has kept fans updated about her experience with the disease and how it has affected her. Here are five interesting facts to know about Savannah and the health struggle she's going through.
Savannah Chrisley celebrates her engagement to Nic Kerdiles on March 27, 2019, in Santa Monica, California | Photo: Getty Images
SHE HAD A CYST REMOVED
Taking to Instagram on August 20, Savannah shared a photo of herself sitting in a hospital bed while wearing a protective face mask.
In the picture, her doctor was seen posing next to her with his protective face mask on. Savannah shared the photo alongside a caption, where she gave an update about her health.
According to the reality star, a huge cyst was found in her uterus, and it had to be removed. She added that her doctor cut some nerves as a way of helping her ease the pain.
Savannah went on to explain that she had cried a lot, but her doctors, Dr. Si.nervo and Dr. Winer, had been extremely kind to her. She concluded by stating that her healing process would take a while, and she would have to give herself time to recover.
FAMILY IS EVERYTHING TO HER
Savannah has a close relationship with her parents, Todd and Julie Chrisley, and she is often seen showing them some love on social media. She also has a great bond with her siblings and her niece, Chloe.
SHE POSTPONED HER WEDDING
Savannah and her beau, Nic Kerdiles, got engaged in December 2018 and were expected to get married last May. However, the wedding never happened.
Later on, Savannah reportedly revealed that she and Kerdiles postponed the wedding and decided to get to know each other better.
During an exclusive interview with Page Six, Savannah explained that she and her beau were working on themselves individually while trying to figure out their relationship.
Although the couple delayed their wedding, they are still together and appear to be more in love than ever.
SHE HAS QUITE A TEMPER
Savannah reportedly once got riled up with the ex-wife of her ex-boyfriend. She, however, later took responsibility for her actions and apologized.
SHE HAS STRUGGLED WITH HER BODY IMAGE
Taking to Instagram in July, Savannah admitted that she had struggled with body image due to growing up on television. According to her, by 18, people were already telling her how they believed she should look, and this affected how she looked at herself.
However, despite the negative comments from people, Savannah has come to love her body and is happy with her mental and physical state.
Despite her battle with Endometriosis, Savannah seems to have quite an exciting life and has chosen to look beyond her struggles. For her, positivity is key!
Please fill in your e-mail so we can share with you our top stories!