Everything You Should Know about Troy Aikman and Wife Capa Mooty's Love Story
Retired NFL player turned sports analyst; Troy Aikman shares a fairytale love story with his wife, Capa Mooty. The pair have been married for four years. Check out the details of their relationship.
Aikman's beautiful love story was one that may not have been imagined by the former athlete who stayed single for a few years. First, he was married to Rhonda Worthey for a decade. They share two daughters named Jordan and Alexa, who are one year apart in age.
After spending ten years of their lives together, with their beautiful daughters, the couple decided to split. In 2011, their divorce was finalized, and the NFL star's relationship status returned to single.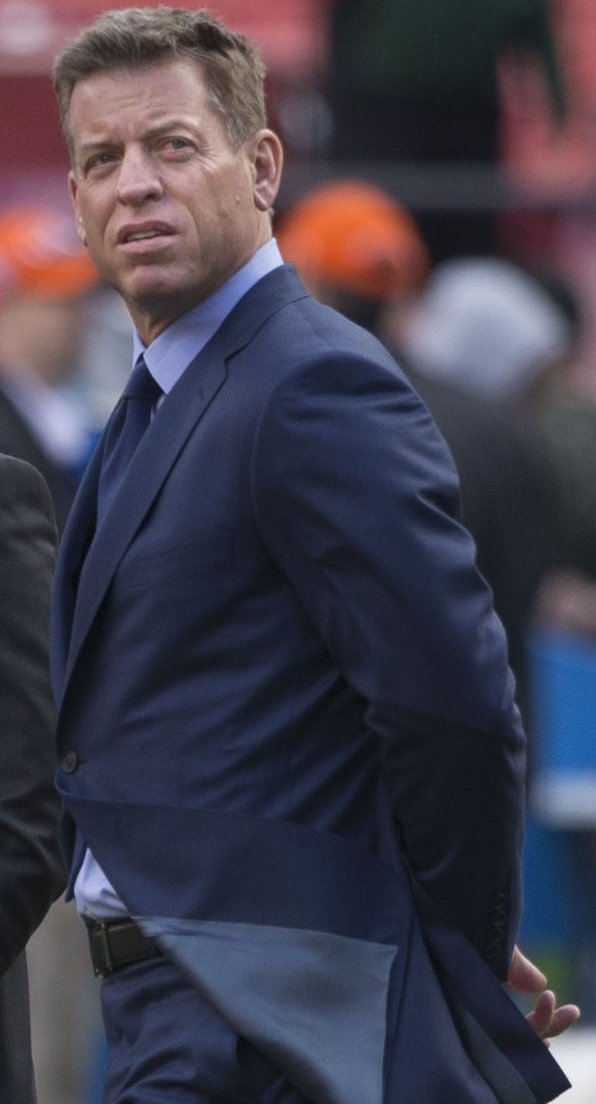 For more than four years, Aikman maintained this status until he found a lover in 2016. His lover was Capa Mooty, who was also a single parent when they met.
Mooty had two sons named Luke and Val, from a previous relationship. The single mom joggled a mobile fashion store with parenting before meeting Aikman.
After a few months of dating, the former football player thought that he needed to marry the woman after his heart. The pair got engaged during an Italian trip, and they walked down the aisle three months later.
Ever since their relationship has waxed stronger, what's even more impressive about them is how they handle their family. The couple has successfully blended their four kids into one whole unit, and they do not seem to have any regrets about it.
When the family of six is not out camping or enjoying family time, the couple ensure to treat each other to romantic trips and dates.
 Several times, Aikman has spoken about his stepsons and how interesting it is to parent them. Online, the father of four shares photos showing that he has an incredible relationship with them. One of his posts was a family photo that featured his wife and their four kids. He tagged it:"Family! #teamsix."
When one of the boys turned 16, the sports analyst shared an image of him arranging the celebrant's tie, with a sweet caption:
"Happy 16th birthday to one of the greatest kids on the planet! You're going places my man! Figuratively and literally now that you can drive! I love you pal!"
The kids are not the only ones that have Aikman's love. His wife, Mooty, gets more than enough love and attention from him. 
When the family of six is not out camping or enjoying family time, the couple ensure to treat each other to romantic trips and dates. In 2018, they visited Hawaii. Last year, it was the African Safari.
Aikman played for the Dallas Cowboys for some years, where he attained numerous victories while he was with the team.