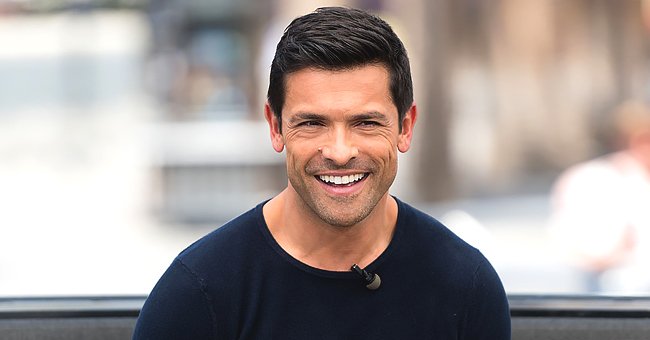 Getty Images
Kelly Ripa Recreates a Vacation Photo with Kids from 17 Years Ago— See Her Husband's Reaction
Kelly Ripa and her family have been doing their best to keep things fun amid the lockdown. Recently, they took their hunt for laughs a little creative, as they recreated some old memories.
Last weekend, Kelly Ripa shared a collage, on Instagram, that showed her and her children recreating an old vacation picture. It was a hilarious one for sure.
The collage's first image showed a much younger Ripa looking a tad distraught as she held her first son, Joaquin Consuelos, in her lap. It also showed her two other children — Michael and Lola Consuelos — having fun as the family was on the beach.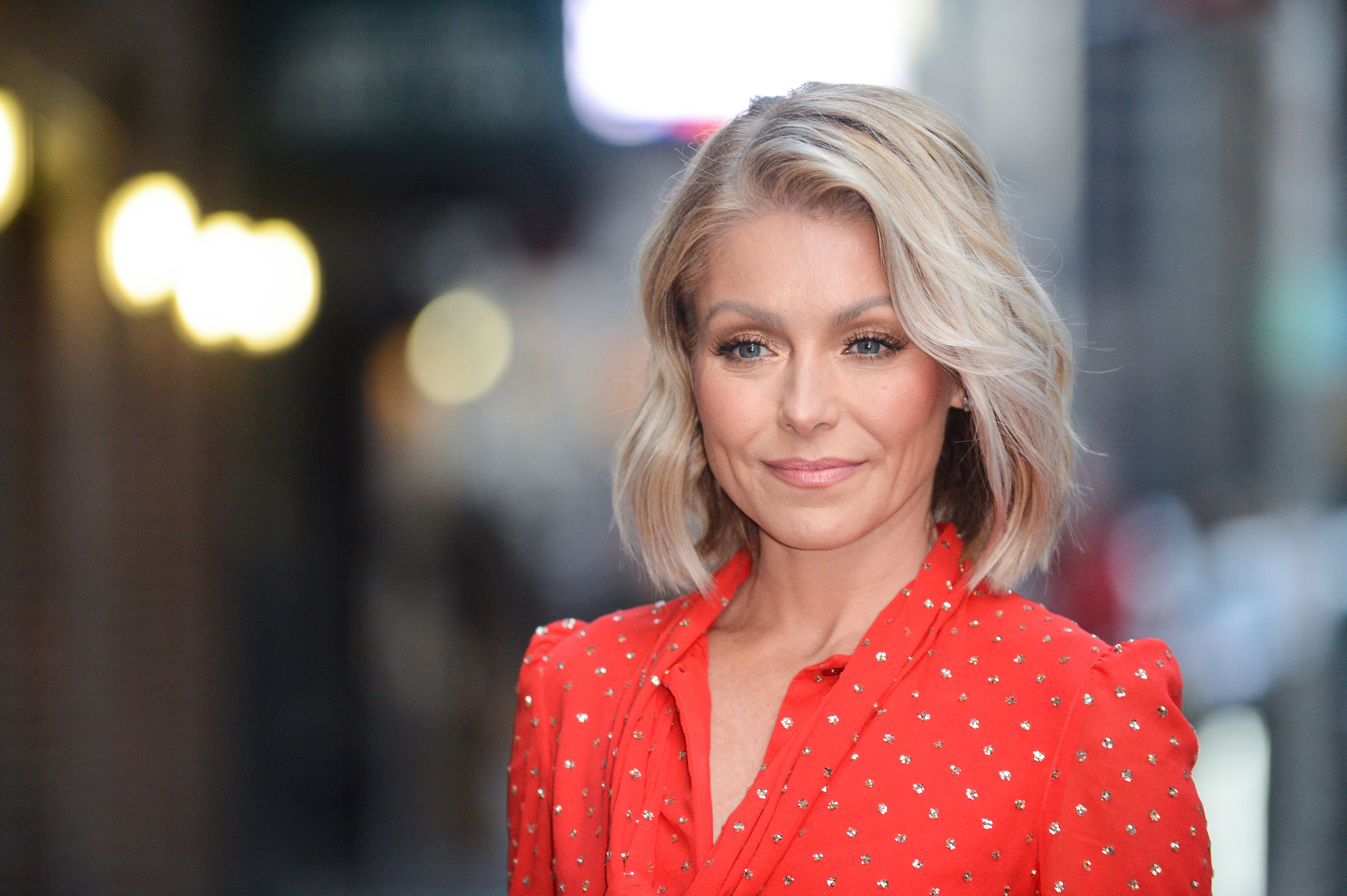 Kelly Ripa enters the "The Late Show With Stephen Colbert" taping at the Ed Sullivan Theater on February 22, 2017 | Photo: Getty Images
However, the second showed real progression. The entire family re-enacted the picture once more, with the now 17-year-old Joaquin sitting on his mother's lap again.
Michael and Lola — both 23 and 19 respectively — also posed similarly to how they did in the first picture. Apart from the goofy side that the collage displayed, it also showed how much progress they had made over the years. Ripa captioned the post:
"#TBT 2003 vs. 2020 *Objects may appear larger."
Mark Consuelos, Ripa's husband, was the only family member who wasn't a part of the picture. It is presumed that he took the throwback photo then, however.
Mark shared his appreciation for the picture. In the comment section, he wrote, "Like it was yesterday."
Lola even confessed that she had taken some of her mother's clothes in the past.
Ripa's family has definitely grown over the years. The kids are all grown up now, with Michael graduating from New York University earlier this year.
Lola is also currently studying at the same institution. Like all teenagers, she is learning to build her confidence and fashion sense pretty well.

Mark Consuelos' comment on Kelly Ripa's Instagram post | Photo: Instagram / kellyripa
Last week, Lola and Ripa appeared on the inaugural Family Issue of People Magazine. The pair struck the mother-daughter duo as they sat in the woods, and Ripa gushed over her daughter's impeccable fashion sense.
In the edition, Lola even confessed that she had taken some of her mother's clothes in the past. As she explained, she wanted clothes that would show off her figure more. Ripa praised her daughter, claiming that she would be "sitting here naked" if she had Lola's body.
As for Ripa, she has also been taking some of those body positivity tactics to heart. When the lockdown began, she started her "roots watch" series, where she tracked the progression of her grey hair.
Last week, she showed even more grey hair progression, as the roots watch now clocked eight months.
Please fill in your e-mail so we can share with you our top stories!