See How Kandi Burruss's Eldest Daughter Riley Celebrates Her 18th B-Day in New Colorful Snaps
Kandi Burruss' daughter Riley has turned 18-years-old, and she celebrated her birthday with some stunning colorful snaps. Check them out now. 
It was Riley Burruss' birthday and she celebrated the moment by sharing a stunning photo of herself on her Instagram page. 
The 18-year-old is the "Real Housewives of Atlanta" Kandi Burruss' eldest daughter. The proud mother also shared the same photo to her page in honor of her daughter. 
Her mother's husband, Todd Tucker, also paid tribute to the birthday girl, sharing a sweet photo of them on his social media. 
Both parents lamented over how fast Riley was growing, mainly as she is now officially an adult. To her page, Riley wrote:
"18!! Thank you to everyone who wished me a happy birthday. I'm so thankful for all the love I received on this special day!"
The reality star and Riley are incredibly close, with both often appearing on each other's social media accounts. 
Earlier this year, Burruss even featured on a TikTok video where her daughter revealed her stunning new shorter hairstyle and praised her new afro. 
She revealed that Spencer had a strained relationship with his daughter.
Burruss shares her daughter with her ex, Russell Spencer. Their relationship was cut short after Burruss discovered that Spencer was still in a relationship with the mother of his other child while pregnant with Riley.
During an episode of her hit reality series, Burruss revealed that Spencer had a strained relationship with his daughter, later saying:
"We would hear from him for a little while then you wouldn't hear from him again for like a year, two years then he'll call again, 'Oh, how is she doing?' then you wouldn't hear from him."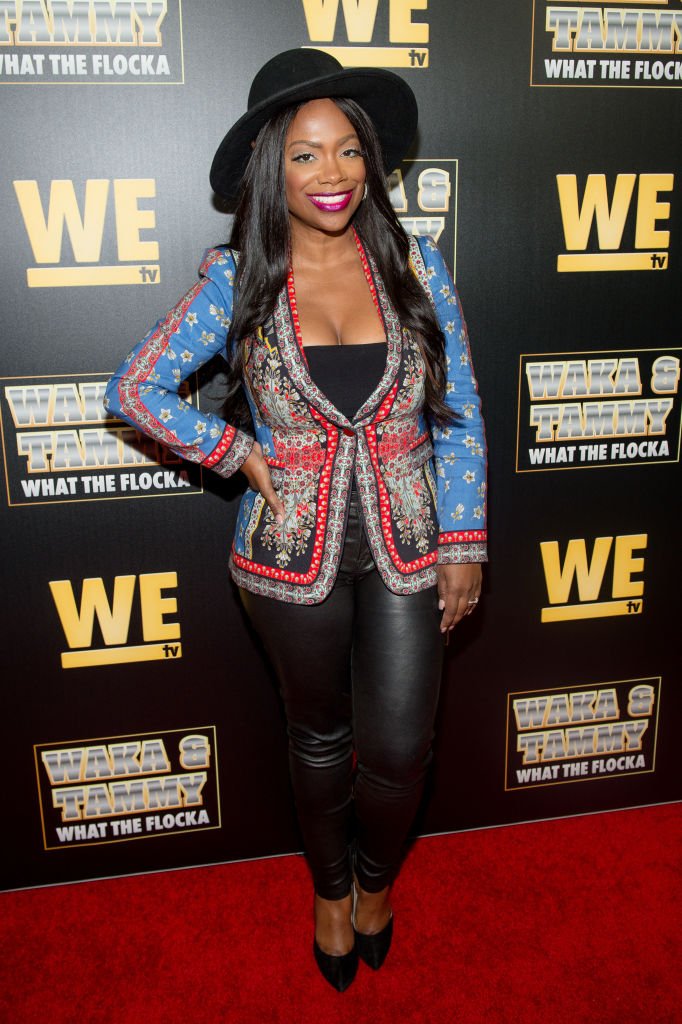 Burruss moved on to marry Tucker in 2014 and last year, the couple welcomed another daughter, Blaze, sharing a sweet photo to her Instagram page. 
Meanwhile, when it comes to the relationship between Riley and her father, the reality star made sure to keep the dynamics out of the public eye, allowing her daughter to choose the type of relationship she wants with her father. 
Burruss and Tucker's youngest child was born via a surrogate and joined their son Ace. Tucker also has another daughter from a previous relationship, Kaela. 
After Blaze was born, the proud mother shared an adorable photo of the newborn with her big brother, writing that he would always protect her.