Kobe Bryant's Wife & Their Two Youngest Curly-Haired Daughters Pose for a Selfie with Ciara
Talented singer Ciara showed support for her good friend Vanessa Bryant as the world celebrated the birthday of the late NBA star Kobe Bryant. Ciara shared a cute photo with Vanessa and her daughters, along with a heartfelt message.  
On Sunday, August 23, social media was awash with several tributes for the late LA Lakers player Kobe Bryant on what would have been his 42nd birthday. 
Earlier in the month, Orange County joined Los Angeles to declare August 24 as Kobe Bryant Day in reference to the two numbers (8 and 24) worn by Bryant during his NBA career.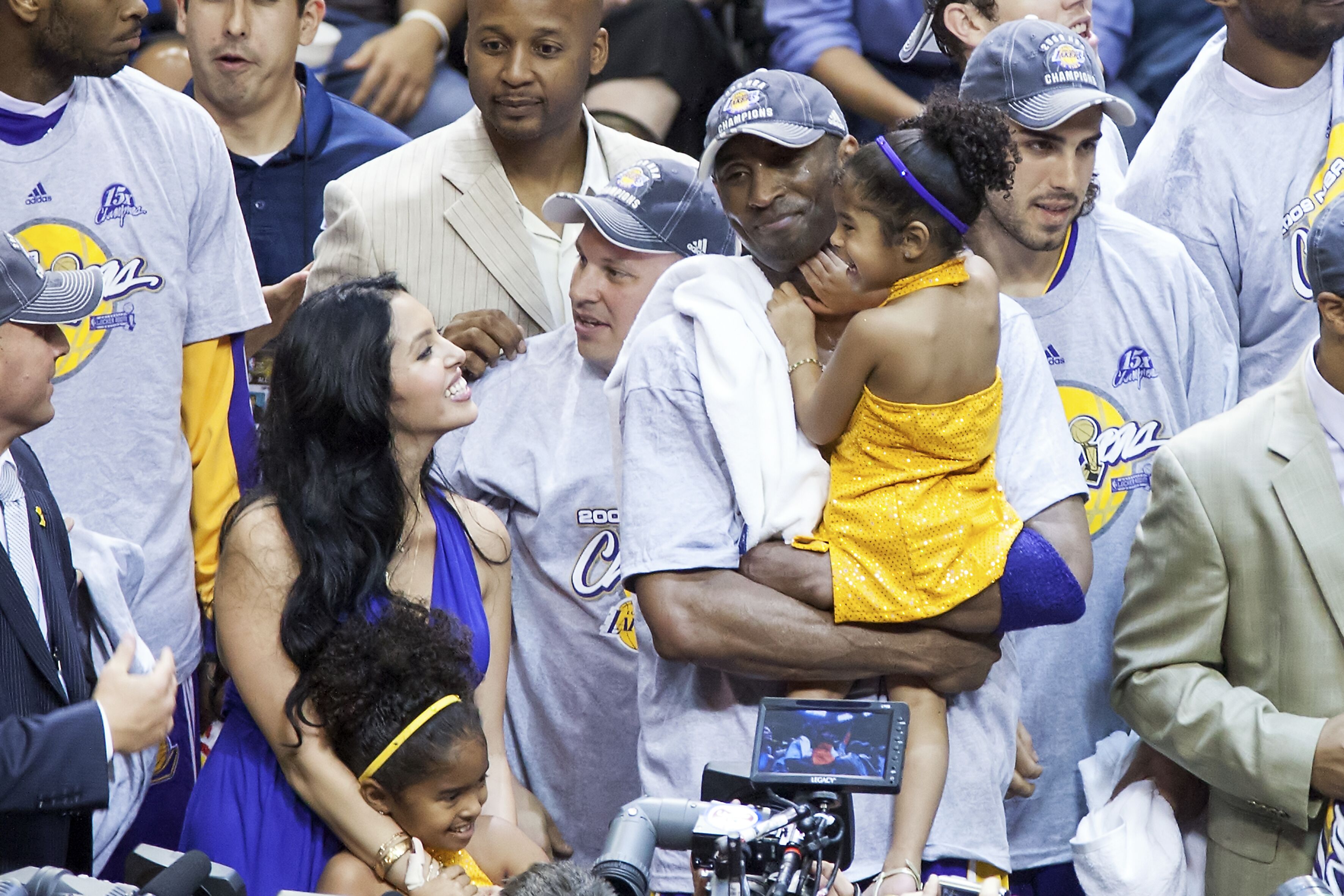 Along with the special tributes from fans and celebrities, there has also been an outpouring of love and support for Bryant's wife, Vanessa, and daughters Natalia, 17, Bianka, 3, and 7-month-old Capri.
Ciara, who recently welcomed her second child with husband Russell Wilson, was among the celebrities who showed support for Vanessa. The iconic singer took to her Instagram page to share a cute photo of herself with Vanessa and her daughters. She wrote in the caption:
"Seeing you and the girls smile makes my heart smile. You're the toughest mama I know. Seeing you put one foot forward each day is admirable."
The "1, 2, Step" singer ended her message by stating how much she loves her close friend Vanessa and her daughters, fondly referring to them as "Mamba Queens."
Vanessa, 38, had earlier shared the same photo on her Instagram page while appreciating her fans, friends, and family for the outpouring of support on her late husband's birthday.
Despite Bryant's hugely successful career, he was a dedicated family man and shared a unique bond with his daughters.
The mother of three also shared a cute video showing a special gift for Bianka courtesy of Ciara and her husband, Russell Wilson. In the video, Bianka can be seen behind the wheels of a mini pink Range Rover vehicle.
Apart from fans and celebrities who paid tribute to Bryant over the weekend, the Los Angeles Dodgers also honored Bryant in their stadium.
In a photo shared by Vanessa, the pitcher's mound at Dodger Stadium had the numbers 2 and 24 in honor of Bryant and his daughter Gigi.
Vanessa also posted a heart-wrenching tribute to her husband and daughter Gianna on what should have been his 42nd birthday.
In the post, Bryant's widow also talked about her struggles since her husband and daughter's death. Vanessa revealed she has had to remain strong for her daughters despite her inner pains.
Bryant and Vanessa met in 1999 during a music video shoot and immediately hit it off. At the time, Vanessa was still in high school while Bryant was only 20. The lovebirds later married in April 2001 and shared four daughters. 
Despite Bryant's hugely successful career, he was a dedicated family man and shared a unique bond with his daughters, especially his second daughter, Gianna. 
The NBA star, 41, and his 13-year-old daughter Gianna died in a tragic helicopter crash in Calabasas, California, on January 26. Their sudden death came as a rude shock to fans worldwide and even more for Bryant's beautiful wife and daughters.