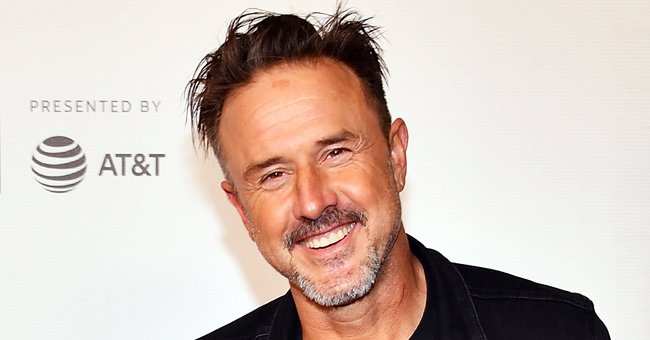 Getty Images
David Arquette Credits Co-parenting with Courteney Cox as a Reason for Their Good Relationship

David Arquette said that he and Courteney Cox owe their enduring friendship to daughter, Coco. The pair are co-parenting after a decades-long relationship starting in the mid-90s.
David Arquette and Courteney Cox are reuniting for a new "Scream" movie nearly a decade after the last installment released in 2011. The former married couple met while filming the first one.
This week, Arquette spoke to Yahoo! Entertainment about the current relationship he shares with his ex-wife. He credits their daughter, 16-year-old Coco, for their friendship.
ARQUETTE ON CO-PARENTING
After struggling for years to have a child together, Arquette and Cox gave birth to a daughter, Coco, in 2004. While promoting his new documentary, "You Cannot Kill David Arquette," the actor spoke about co-parenting.
"There's difficult parts, especially through the teenage years," he noted. The actor added that while it has not been easy, he and Cox support each other despite their circumstances. He said:
"We never went head-to-head, [or] battled each other, through the process of divorce and through the process of raising our kid. So it's made for a friendship and relationship that is out of respect."
DETAILS OF THE NEW FILM
The pair's initial relationship was borne out of horror, however. As Cox noted in Arquette's new film, the couple "met on 'Scream 1,' hated each other on 'Scream 2,' got married on 'Scream 3,' and divorced on 'Scream 4.'"
"Scream 5," which began filming earlier this year, is not only for fans, but to continue Wes Craven's legacy. Matt Bettinelli-Olphin and Tyler Gillett replaced the franchise's late director.
Arquette has said he looks forward to working with his former wife and co-star, Cox. The actor will pick up the role of Sheriff Dewey Riley in the movie.
ARQUETTE HOPES FOR CAMPBELL
Meanwhile, Cox, 56, plays the character of Riley's wife, Gale Weathers. Neve Campbell was the main character, Sidney Prescott, in the existing installments.
Her involvement is still pending. Earlier this month, Arquette expressed his hope that Campbell would come on board for "Scream 5," calling her the "heart and soul" of the franchise.
The film is set to release sometime in 2021. Arquette's documentary about his return to the wrestling world is already playing in drive-in theaters and will be aired on video-on-demand August 28.
COX AND ARQUETTE LOVE STORY
Cox and Arquette met in 1996 while filming the slasher film's initial chapter. Arquette was the first one to have feelings for his future wife. On the other hand, it took Cox a while to come around.
The pair stayed together for two years before getting engaged in 1998 and tying the knot in 1999. They tried to grow their family soon after, but Cox experienced many losses before having Coco.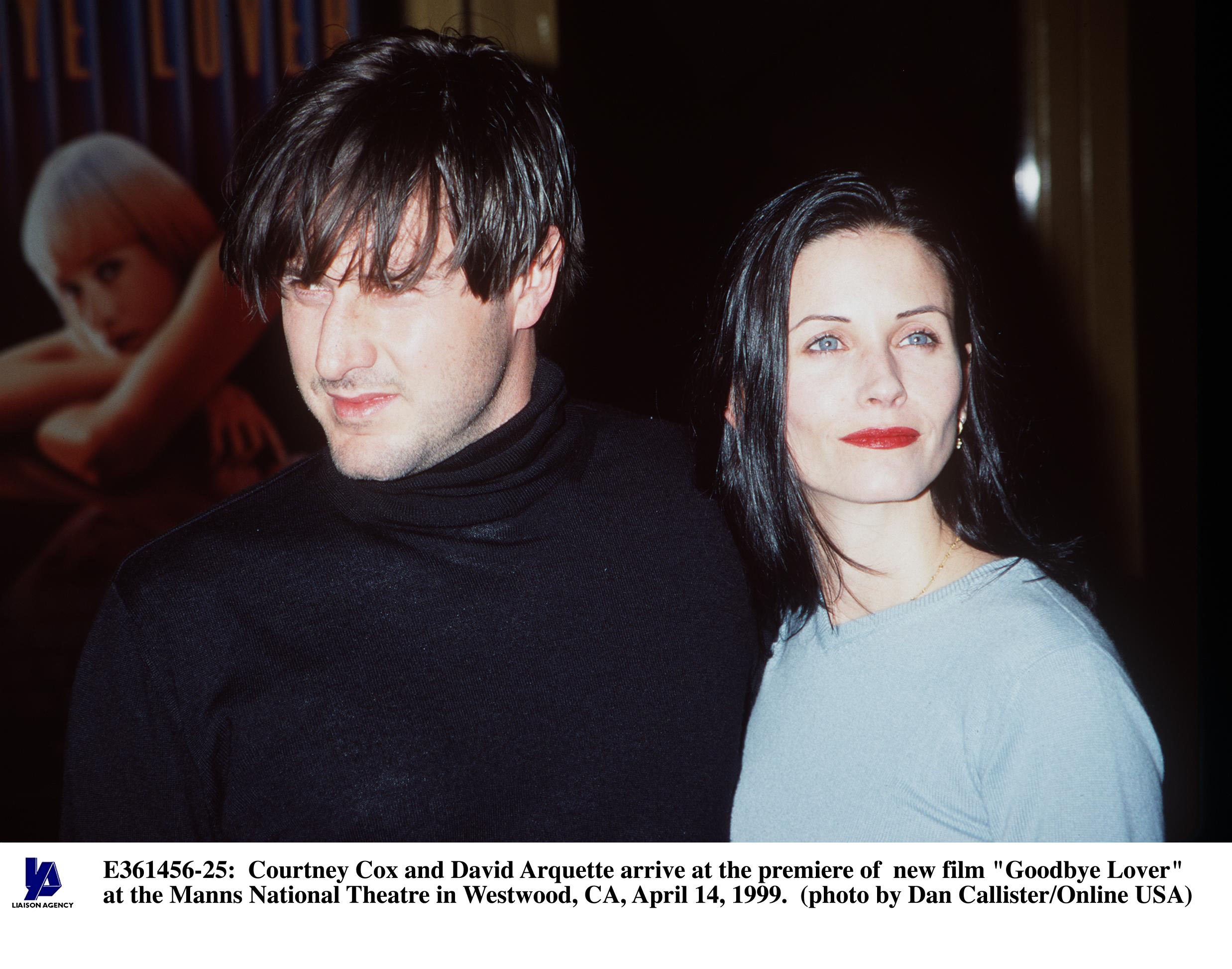 Courteney Cox and DAvid Arquette at the premier of "Goodbye Lover" in Westwood, California on April 14, 1999 | Photo: Getty Images
After 11 years, the pair decided to split up. Arquette blamed his immaturity for the divorce, saying Cox no longer wanted to be like his mother. They separated in 2010 and finalized everything in 2013.
FRIENDS WITH LUKE PERRY
Arquette, known for his comedic nature, was also friends with the late Luke Perry. The beloved actor passed away last year in March at the age of 52 due to a stroke.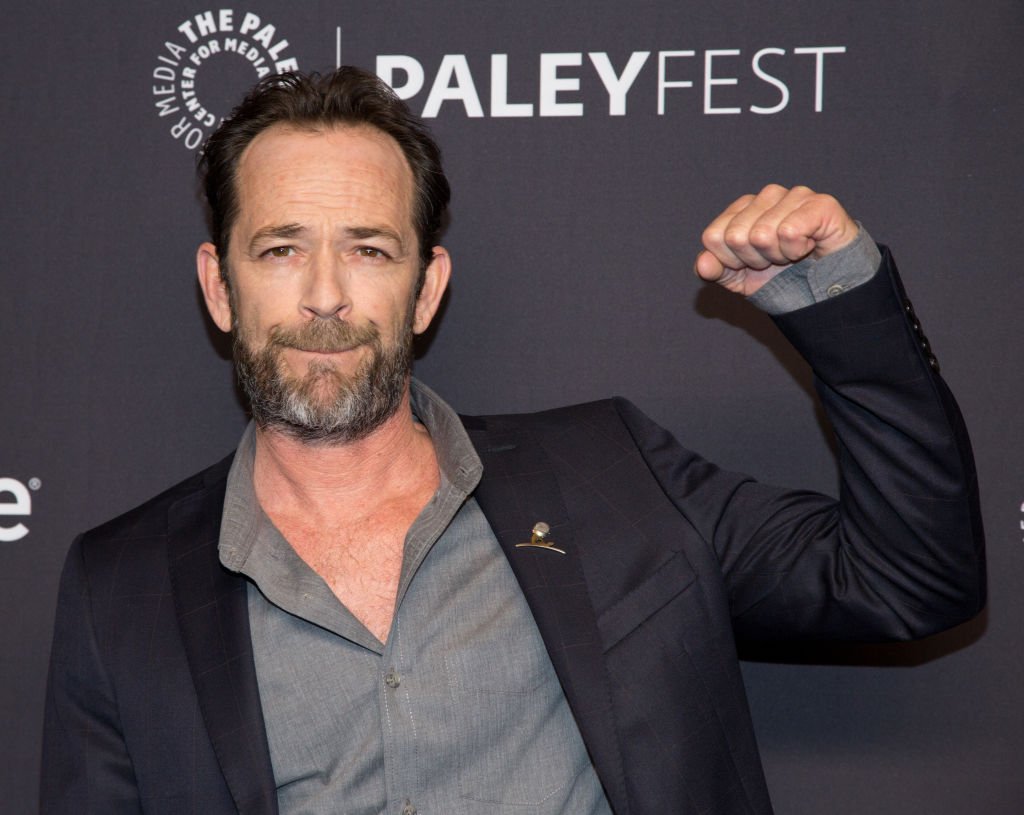 Luke Perry throws a fist in the air as he arrivesd for the 2018 PaleyFest at Dolby Theatre on March 25, 2018 | Photo: Getty Images
Earlier this month, Arquette talked about the pair's friendship. Perry was in the hospital when Arquette was harmed during a wrestling match years ago. The actor said he will always have Perry with him.
Please fill in your e-mail so we can share with you our top stories!