See Kenya Moore Show off Her Fit Figure in a Tight Orange Dress While Posing for a Photo Shoot
Famous TV personality, Kenya Moore, recently flaunted her perfect figure when she took to social media to share some sultry pictures from a photoshoot. 
Kenya Moore is nearly 50, but she still got it! The famous TV personality recently took to her Instagram page to share a gorgeous image that featured her dressed in a form-fitting orange dress that showed off her figure. 
In the picture, Moore can be seen leaning barefoot against a white wall with one hand drawing attention to her hips and another to her vibrant black hair which flowed freely past her shoulders.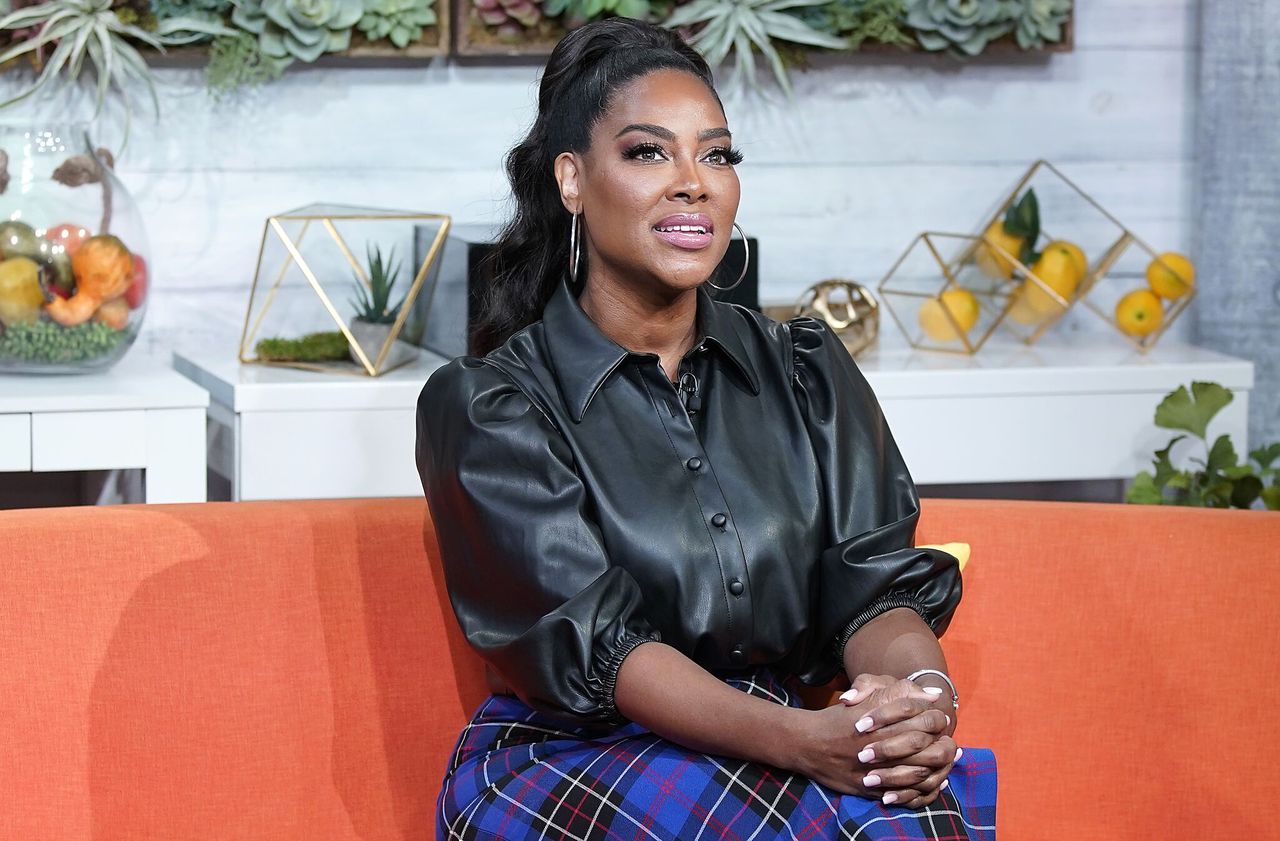 The shot seemed to have been taken during a photo shoot, and the cameraman could be seen clicking away. Moore captioned the post,
"New @KenyaMooreHair website coming soon." 
She urged fans to head over to a Sally beauty store to get hair care if they desired hair like hers, stating that there would be no retouching and no added hair. 
Fans took to the comments section to compliment Moore's look, with most agreeing that they would do just as she said. 
She and Daly are currently doing everything they can to save their marriage.
As of July last year, Moore revealed that her natural hair was 24 inches long. She also shared that she never relaxes it and that it is very healthy and thick.
The "Real Housewives of Atlanta" star credited her own brand, Kenya Moore Haircare, for her gorgeous hair and went on to discuss the features her haircare products offer. She wrote,
"@KenyaMooreHairCare is sulfate-free, Silicone-free, no mineral oil, no phosphates, no alcohol, nothing that damages your hair, our sole focus is to get your hair healthy and strong..."
Moore takes massive pride in her commitment to her luscious dark curls and is very vocal about shutting down people who claim that she uses extensions and sew-ins. 
The haircare entrepreneur went as far as letting Wendy Williams root through her hair to look for any sign of extension during a live session of the famous "The Wendy Williams Show."
Aside from her televised life as a reality TV star and her projects as a haircare entrepreneur, Moore is also a very proud mother. 
She welcomed her first child, Brooklyn, at age 47, after close to two decades of trying. After what she'd been through, the proud mother is pretty hell-bent on making things easier for women who also have trouble conceiving. 
By way of this, the RHOA star has taken steps to sponsor a grant via the Baby Quest Foundation to provide financial aid to families in her hometown of Detroit who requires support in paying for assisted conception, such as in vitro fertilization or surrogacy.
Moore reportedly avoided childbirth like the plague due to her fears of being a single mother until she passed 40 and realized that time was running out. 
At 46, she met her husband, Marc Daly, and a year later, they welcomed their first child, Brooklyn. In 2019, Moore and Daly revealed that they were splitting up. 
Before their announcement, RHOA cameras captured their difficult moments, including the final straw that broke the camel's back and led to the split. 
In May this year at the virtual reunion of season 12 of RHOA, Moore revealed that she and Daly are currently doing everything they can to save their marriage and avoid a divorce.  Fans hope they can sort out their differences, if not for themselves, then for their gorgeous daughter, Brooklyn.