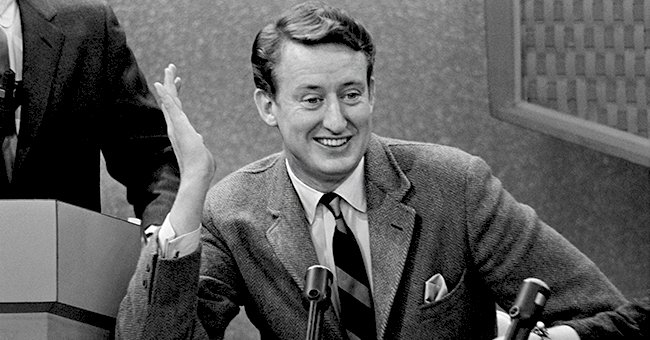 Getty Images
Inside the Life and Death of Beloved 'Mork & Mindy' Actor, Tom Poston

Tom Poston was known for his comedic run on television which lasted for decades. Yet before reaching the small screen, Poston was a captain in the army. Read on for more insight about the life of the "Mork & Mindy" actor.
Tom Poston was born in Columbus, Ohio on October 17, 1921. His first performance took place at the age of nine, when he was part of an acrobatic troupe. As a teen, he would box for extra cash.
Poston was studying at Bethany College when World War II began. He joined the US Army Air Force, serving as a pilot in France. He was promoted to captain and later awarded for his courage during the war.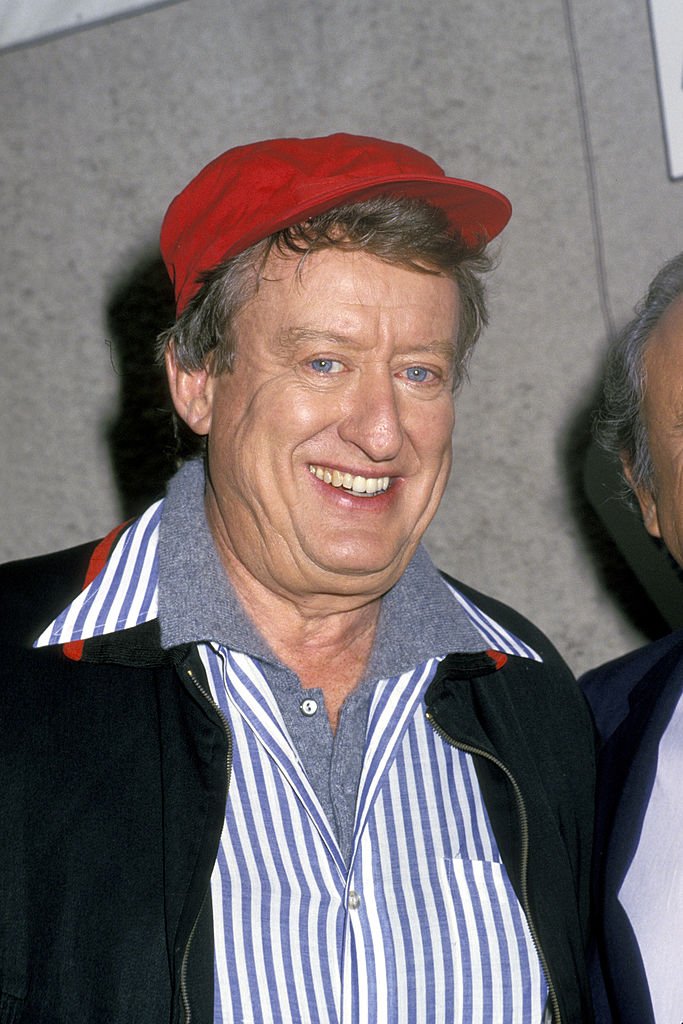 Tom Poston at HBO's Comic Relief event in Universal City, California on November 14, 1987 | Photo: Getty Images
WAR TIME AND CAREER START
Poston never finished his studies, yet Bethany College would later grant him an honorary doctorate. After the war, Tom attended New York's American Academy of Dramatic Arts.
He debuted in broadway with 1947's "Cyrano de Bergerac." His career took off from there. His big break came on the variety series, "The Steve Allen Plymouth Show" in 1956.
BEST KNOWN ROLES
Poston's signature character was as the "man on the street" who always forgot his name. His stint on the series earned him an Emmy Award and landed him as host for a game show called "Split Personality."
In the 1970s, Poston occasionally appeared as a guest on "The Bob Newhart Show" as Newhart's buddy in college. He was also the playboy on Dick Van Dyke's "Cold Turkey" in 1971.
Poston's attempt at a movie career was not as successful as his television run. Additionally, it seems he preferred to be the secondary star as opposed to having main roles.
"MORK & MINDY"
However, he did shine in a few musicals including "A Funny Thing Happened on the Way to the Forum" and "Fiddler on the Roof." He was also consistent in the theater industry.
In 1978, Poston landed the role of Mr. Bickley in the classic comedy sitcom, "Mork & Mindy." He appeared in 54 episodes of the series which ran from 1979 to 1982.
HIS PERSONAL LIFE
In his personal life, Poston was first married to fellow actress Jean Sullivan from 1955 to 1968. The pair had one daughter, Francesca Poston, who followed in her parents' footsteps and became an actress.
In 1968, Poston married Kay Hudson and had two children, a girl named Hudson and a son, Jason. The pair split in 1975 only to remarry in 1980. They stayed together until Hudson's death in 1998.
In 2001, Poston again tied the knot, this time with actress Suzanne Pleshette. Six years later, Poston passed away suddenly following a brief illness. He was 85 years old.
DAWBER AND WILLIAMS
Fans will always remember him for his good-nature, silliness, and enduring ability to put smiles on faces. On "Mork & Mindy," he worked alongside beloved legend Robin Williams who died in 2014.
Pam Dawber, who also starred in the show, went onto star in several tv movies and got married to "NCIS" heartthrob, Mark Harmon after the show. The pair share two sons.
ABC AIRS "MORK & MINDY"
A few other popular shows from the '70s returned to television last May, and fans were thrilled. ABC was paying tribute to the late director Garry Marshall by airing many of his popular shows.
Classics included "Happy Days," "Laverne & Shirley," and Mork & Mindy." As a director, Marshall also worked on hit films, including "Pretty Woman," "Beaches," and "The Princess Diaries."
Please fill in your e-mail so we can share with you our top stories!