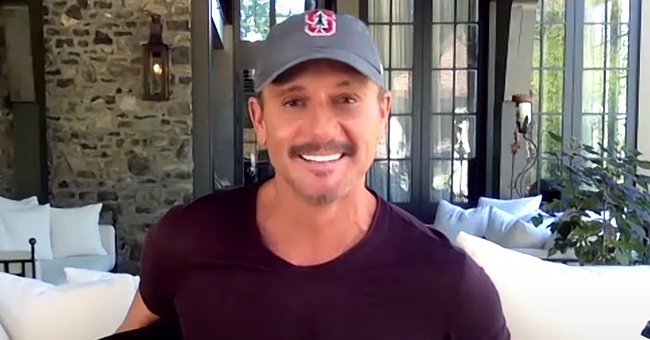 youtube.com/E! News
Tim McGraw Praises His Daughters' Lack of Tolerance for Injustice in a New Interview
Alongside his successful career, the country star has also raised three beautiful girls. The singer has confessed how proud he is that his daughters grew up to be independent and confident young women.
53-year-old country singer Tim MacGraw was recently interviewed on his most recent album release "Here on Earth," but his daughters took the spotlight in the conversation as the hitmaker talked about how the three of them are very outspoken in their beliefs.
23-year-old Gracie, 22-year-old Maggie, and 18-year-old Audrey are the young women that McGraw shares with longtime wife, 52-year-old country singer Faith Hill. "They don't tolerate injustice for anybody, expected for themselves or for anybody else. And they speak up about it. And I'm really proud of that," McGraw said about his offsprings.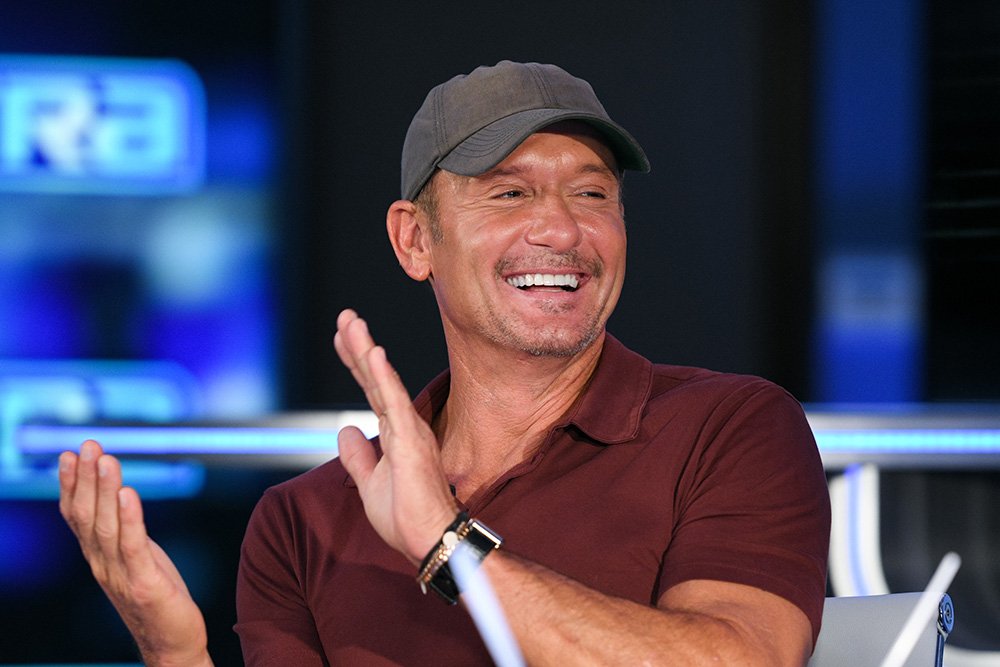 Singer Tim McGraw visits "Extra" at Burbank Studios in Burbank, California in November 2019. I Image: Getty Images.
The 3-times Grammy Award winner has said of his daughters they grew up to be strong and independent ladies who they are not afraid to speak their minds for themselves or for others. As for the country stars couple, they definitely feel they raised the girls right.
PROUD PARENTS
The McGraw family is very close and loving among each other. During quarantine, they fixed up their schedules and were tested in order to be together for several weeks. McGraw revealed in an interview that they enjoyed playing games, having dinner outside in the backyard, watching movies, and just hanging out.
Throughout the years, the couple raised their three daughters in a loving environment and today the siblings hold a close relationship with each other, even though they do not spend much time together. McGraw and Hill usually take to Instagram to post about how proud they feel about their girls.
THREE DAUGHTERS
Gracie Katherine is McGraw and Hill's oldest daughter, she was born on May 5th, 1997 and graduated from New York University in 2018. She has been pursuing a career as an actress in Los Angeles, and she has also ventured herself into singing on stage next to her father. However, this lady does not rely on her parents to get into the entertainment business.
Maggie Elizabeth is the middle sister born on August 12, 1998. She recently graduated from Stanford University where she got her marine biology degree. Amid the pandemic, Maggie engaged with the non-profit Feed the Front Line, organizing a virtual concert that helped raise money to support local restaurants and benefit health and essential workers.
The youngest sibling is Audrey Caroline who was welcomed on December 6, 2001. As Hill once wrote on her Instagram in a birthday message for her, Audrey is "the most forgiving, honest, joyful human being." A couple of months ago, she graduated from Ensworth High School in Nashville, Tennessee.
Please fill in your e-mail so we can share with you our top stories!