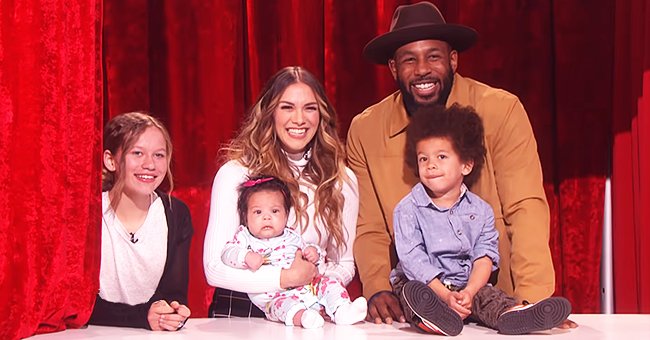 youtube.com/TheEllenShow
Stephen 'tWitch' Boss and Allison Holker Reveal Quarantining Together Tested Their Marriage
The "So You Think You Can Dance" stars have been spending their time at home enjoying what they love the most: dancing and their kids. The couple also revealed that being together has brought the whole family closer.
In a brief interview that dancers 32-year-old Allison Holker and 37-year-old Stephen "tWitch" Boss had together, the couple explained how they have managed to spend quarantine at home with their three children, and highlighted that it has been a challenge for them as a married couple.
Both dancers admitted that they felt their 10-year marriage has been put to the test amid the pandemic, but they also confirmed that they like each other's company very much which they consider essential for any couple's success. "Love is obviously what a relationship is based off (but) some of those people forget just to like each other," mentioned Holker.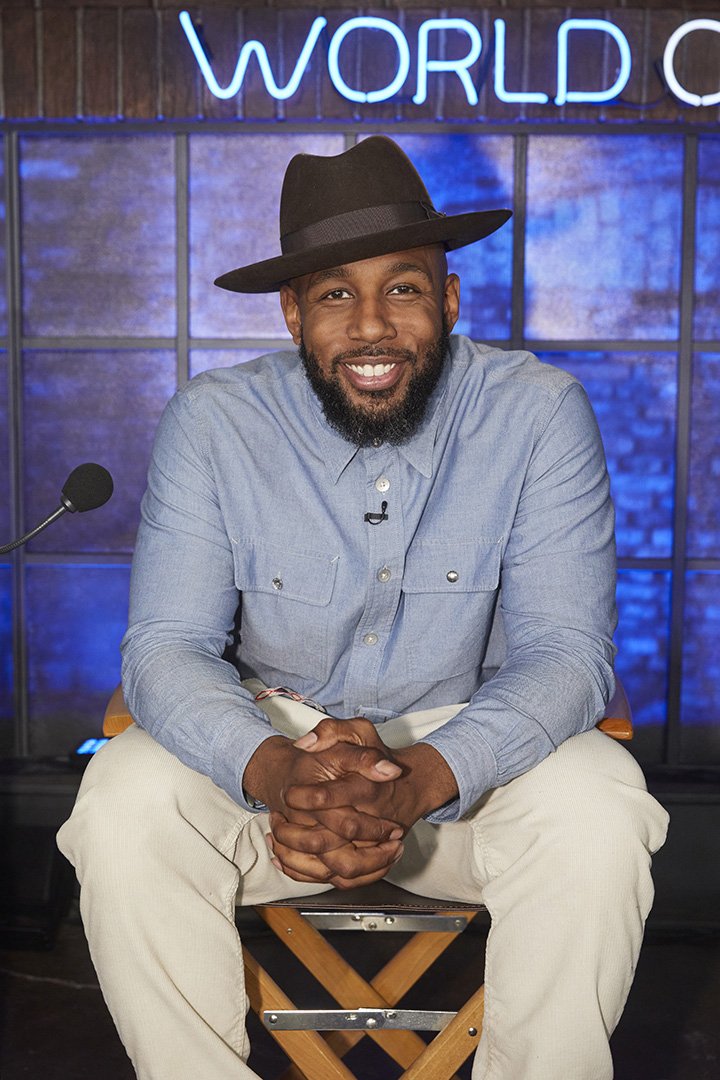 Hip-hop dancer Stephen "tWitch" Boss pictured on Episode 408 of "World of Dance" in January 2020. I Image: Getty Images.
Boss explained that though there has been tension between them due to feeling stuck at home, they appreciate they have been able to understand one another completely while enjoying each other's company, especially when there are not many possibilities to go out.
And he continued: "The test as a couple is how deep your understanding of each other can go, because not only are we going through this as a family, but we're also going through it on our individual levels as well."
While the Ellen DeGeneres Show resident DJ and the "So You Think You Can Dance" alum feel their marriage has been put to the test, they actually know how to cope with work, their most recent online ventures, and above all, their kids.
Boss and Holker share 4-year-old son Maddox, and 9-months-old daughter Zaia. They are also 12-year-old Weslie's parents, who Holker shares from a previous relationship. Though it is huge work inside the house to raise the trio, the "Dancing with the Stars" pro makes sure she gets the help she needs.
She explained that her closest friends help her a lot, and she also receives help from Weslie, who is always doing her best to be a great big sister. "We're continually trying to find ways of making it fun so that it doesn't feel like every day is just daunting," said Holker about keeping up everyday life with the kids.
Though it is hard for the couple, who is married since 2013, and their family to keep an everyday routine, Boss and Holker have been trying to keep dancing amid quarantine. The dancers shared some fun posts via Tik Tok, and have also streamed their Boss Family Workout "Groovealong" sessions on their social media.
Other activities at home -while the summer lasts- include having some snacks in the backyard all together, going for a swim in the pool or the kids playing video games at home.
Zaia, the youngest in the house, is also joining the fun as she is part of a Pampers challenge for the restless kids who are moving around the house all the time, just like her.
Please fill in your e-mail so we can share with you our top stories!