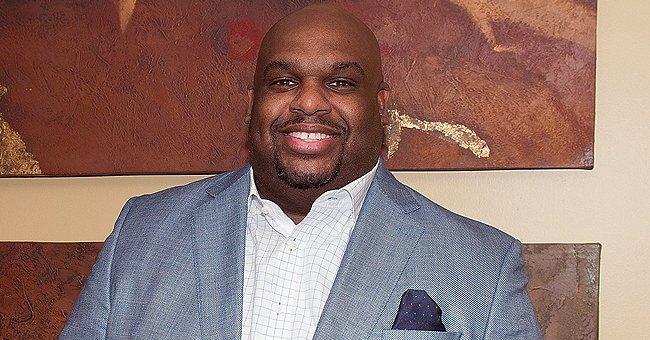 Getty Images
Pastor John Gray's Wife Flaunts Her Figure in a Black Bikini & Robe Amid His Cheating Scandal
John Gray's wife, Aventer Gray, recently stunned fans with a gorgeous photo of herself in a revealing black swimsuit and robe, seemingly untethered by her husband's cheating scandal.
Pastor John Gray is dealing with reports claiming that he is cheating on his wife, Aventer, and though she has probably heard about it, she doesn't seem to care.
The gorgeous woman recently shared a sizzling picture of herself outdoors by the pool, dressed in a stunning black swimsuit coupled with a white-and-black patterned robe.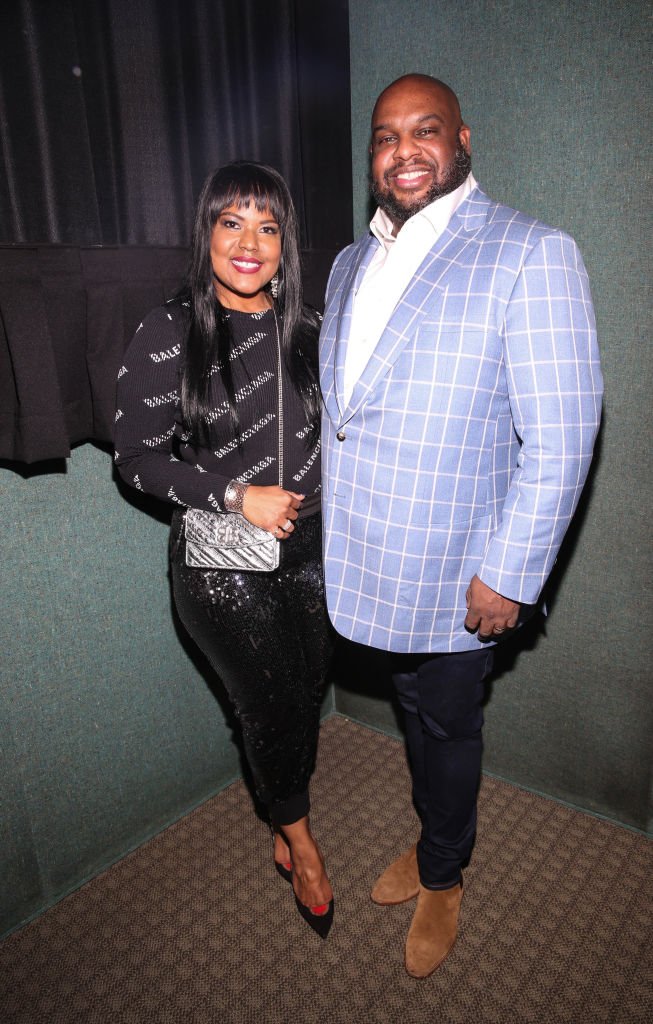 John Gray and Aventer Gray attend the NAACP Image Awards on January 11, 2019. | Photo: Getty Images
For accessories, Aventer opted for large dark sunshades and large hoop earrings. The caption that followed the post was a simple sun emoji.
Fans flocked to the comment section with compliments for the gorgeous woman who, despite acting fine, might be feeling a bit out by the scandals surrounding her husband. A fan wrote:
"Yessss! You are absolutely beautiful and fine, sis! You'll be just fine!!!!!"
On Monday, John revealed that he was being extorted and blackmailed after being accused of having yet another inappropriate relationship with a woman.
The latest accusations against John surfaced last Friday from a 48-year-old woman named Mary, during a sit down with online personality, Tasha K.
John reportedly gifted Aventer with a Lamborghini Urus, a sorry gift for allegedly fathering a child outside their marriage.
Mary alleged that during her dealings with John, she sent him semi nudes at his behest. She also claimed that he video-chatted with her while revealing his underwear.
According to Mary, they met in Houston where he invited her to his home. However, sensing that he might be planning to sleep with her, she declined.
Mary claims to have reportedly connected with John following the death of her brother's spouse in April when the COVID-19 pandemic was just gaining ground throughout the country.
John, who is reportedly friends with her brother, a pastor in New Jersey, spoke at the memorial service held for her deceased sister in law.
After the service, Mary stated that she thanked the pastor for his kind words on Instagram in the comments section of a now-deleted photo of his wife.
John later sent her a friend request on Instagram and started liking her posts. One month ago, he demanded to know her occupation and she told him she was a hairstylist in Houston and revealed to him the name of her venture.
Some days later, he calls the salon she works at and she ended up giving him her personal number since she knew her brother and the pastor were longtime friends. Their conversation turned sexual over time with John asking for her measurements and explicit photos.
Tasha K shared footage documenting John complaining to Mary that his wife never cooks for the family. The former also noted that Mary provided evidence of John inviting her to join him on a flight to Cabo, Mexico, amid the pandemic.
According to attorney Devon Puriefoy of the law firm Truluck Thomason, there will be legal steps taken against Mary as there is reported evidence of extortion from the released information.
This is not the first time claims of infidelity have surfaced around Pastor John. In January 2019, he seemed to have admitted to cheating on his wife in a sermon.
For their eighth anniversary, John reportedly gifted Aventer with a Lamborghini Urus, a sorry gift for allegedly fathering a child outside their marriage.
However, John quelled the rumors when he and Aventer made an appearance on an episode of "The Real."
He stated that he emotionally cheated on his wife by sharing details of the happenings in his marriage with a woman but completely denied having fathered a child.
Please fill in your e-mail so we can share with you our top stories!