Watch Ciara Workout in New Video as She Starts Her 1st Day on Her 48lbs Weight Loss Journey
Ciara shared her weight loss plans with fans after giving birth to her third child. The singer plans to lose up to 48Ibs as she begins her fitness journey.
Ciara is gearing up for her next challenge after recently becoming a mother-of-three last month. The "1, 2 Step" singer plans to shed her baby weight in the coming weeks.
Ciara took to social media to share some clips of herself in the gym as she revealed she was going to "work really hard" to recover her trademark figure.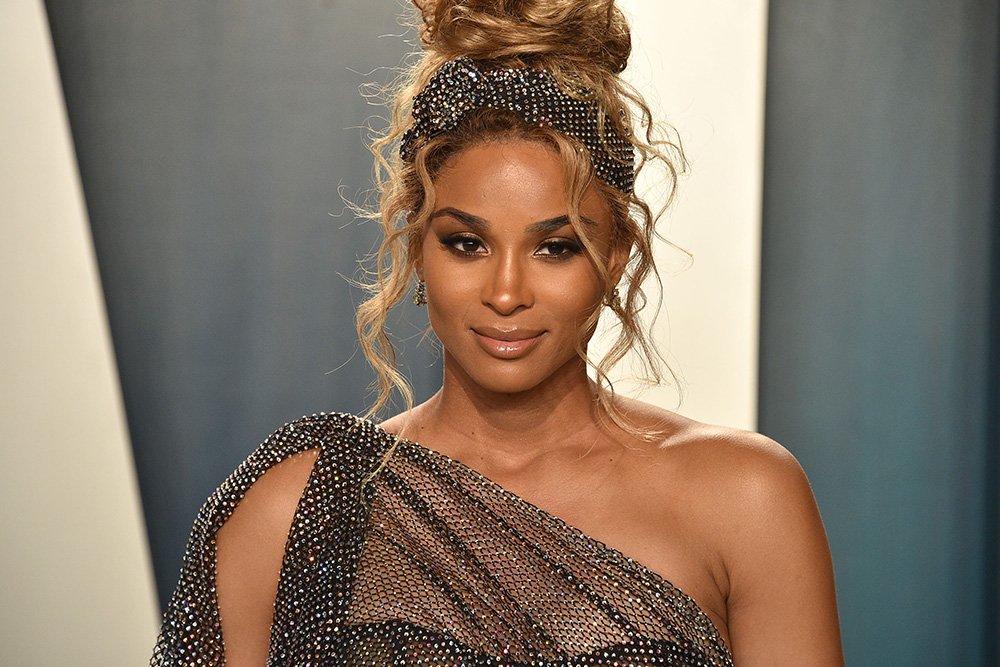 In the clips, the renowned dancer sported an all-black attire and a pair of colorful sneakers. She completed her look with a lovely necklace and some bracelets as she got her sweats on.
Ciara revealed that this was only the first day of her fitness program. In an earlier post, she stated that she intended to lose 48Ibs during the program. She wrote on her story:
"Day 1 Let's go!"
The singer is letting fans in on her fitness journey and is sure to keep them updated as she progresses. However, weight loss isn't the only new challenge in Ciara's life as she begins a new parenthood era.
Ciara and her partner, Russell Wilson, tied the knot in 2016 and have since welcomed two children — daughter Sienna Princess, 3, and the newborn Win Harrison Wilson.
Ciara has also shared some insight into the thought process behind her newborn's name.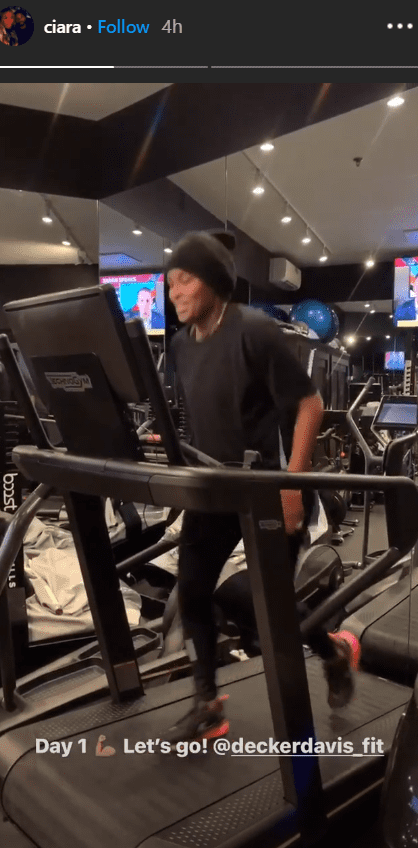 Along with Ciara's first son, Future Zahir, 6, the dancer and Wilson are now the proud parents of three children as they look towards a new chapter in their lives.
Ciara admitted that making the transition from two to three children can be quite challenging. She expressed that she expected every day from now on to bring new challenges for her and Russell.
Nonetheless, the dancer is excited about the task ahead of her and believes that she and her hubby made the decision to have a third child knowing that they were ready for the job.
Ciara has also shared some insight into the thought process behind her newborn's name. She disclosed that his name represented an emotional period for her family.
She told ET that her husband was fond of saying the phrase "Here's Win shortstop" while trying to support her as she experienced pregnancy hormones. Win's middle name was chosen in honor of Russell's father, whose first name is Harrison.
Ciara is now focused on finishing her newest song, "Rooted," which she began to work on while pregnant with Win.