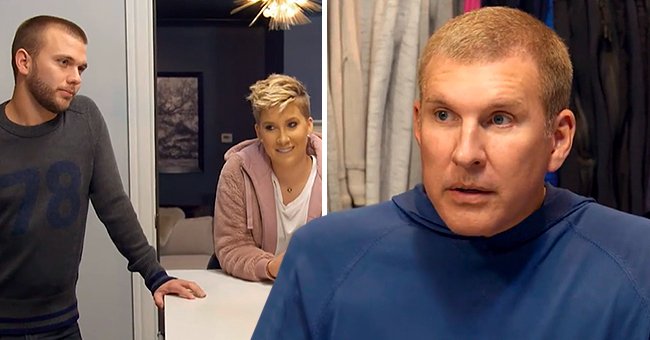 instagram.com/chrisley_usa
Watch Savannah & Chase Chrisley Try to Persuade Todd to Let Chloe Have a Pet in a New Trailer
A new hilarious trailer of "Chrisley Knows Best" shows sibling duo Savannah and Chase Chrisley team up against their father Todd as they mischievously try to persuade him to get Chloe a pet.
The mischievous duo, Savannah and Chase Chrisley are at it again, but this time their father, Todd, caught them red-handed!
In a new teaser for the upcoming episode of the family's show, "Chrisley Knows Best," the siblings were seen trying to persuade Todd to get a pet for their niece, Chloe.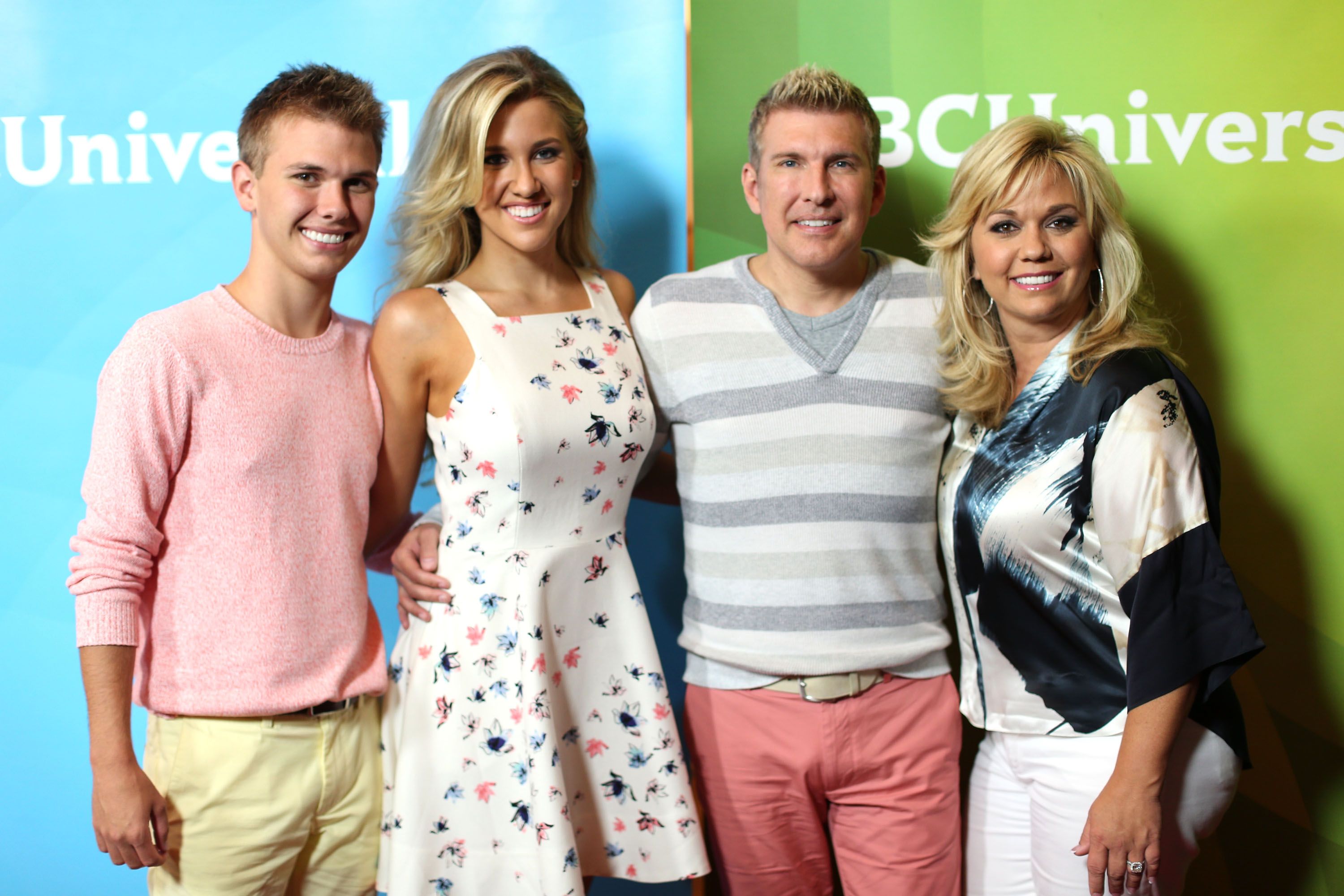 Chase Chrisley, Savannah Chrisley, Todd Chrisley and Julie Chrisley at NBCUniversal's 2014 Summer TCA Tour day 2 at The Beverly Hilton Hotel on July 14, 2014 | Photo: Getty Images
The teaser began with Savannah and Chase approaching their already suspicious father in his closet, asking him what he was doing. Aware of their tactics, Todd deflected and began asking his son questions about his outfits, accusing Chase of always stealing his clothes before proceeding to know why they came to me.
Even though Chase and Savannah couldn't have each other's backs this time, the reverse is usually the case as they often flaunt their tight bond.
Savannah went first telling the family patriarch that she and Chase returned the bunny to Chloe's school, and Todd nodded along. The next scene showed the dubious duo telling the camera how they plan on persuading their dad to agree to their wishes. Savannah said:
"Now on to phase 3. This is where we just kind of go straight for the kill, and we get Chloe her turtle."
The 23-year-old explained that they would need to guilt-trip their dad for their strategy to work and then offer him the solution of buying little Chloe a pet. The clip returned to them in the closet with Todd, insinuating that he was heartless for sending the rabbit pet.
However, he quickly caught on to them by letting them know that he called the school and discovered there was no bunny in her class. He accused Chase and Savannah of being liars, and in no time, the pair turned against each other.
It is no surprise that the siblings were willing to go to any length for their niece Chloe as she is the baby of the house. The 7-year-old, Todd's granddaughter from his son Kyle, has become a fans' favorite thanks to her adorable face and troublesome nature.
Even though Chase and Savannah couldn't have each other's backs this time, the reverse is usually the case as they often flaunt their tight bond. This was evident in the premiere episode of season 8 when Savannah confessed to her brother that she was calling off her wedding to Nic Kerdiles.
Although she was nervous about the consequences, Chase showed his support for her decision and encouraged her to do whatever makes her happy.
The pair recently opened up about the pressures of growing up in the spotlight during an interview with People Magazine. Older brother Chase noted that growing up in the public eye caused him to mature faster than his peers.
Unfortunately, he had to make his life mistakes on television, and that was not easy. His sister echoed the same truth, saying, "I've put a lot of pressure on myself in order to live this perfect life and not disappoint people." Luckily, they both know better now and are focused on living their best lives regardless of people's opinions.
Please fill in your e-mail so we can share with you our top stories!