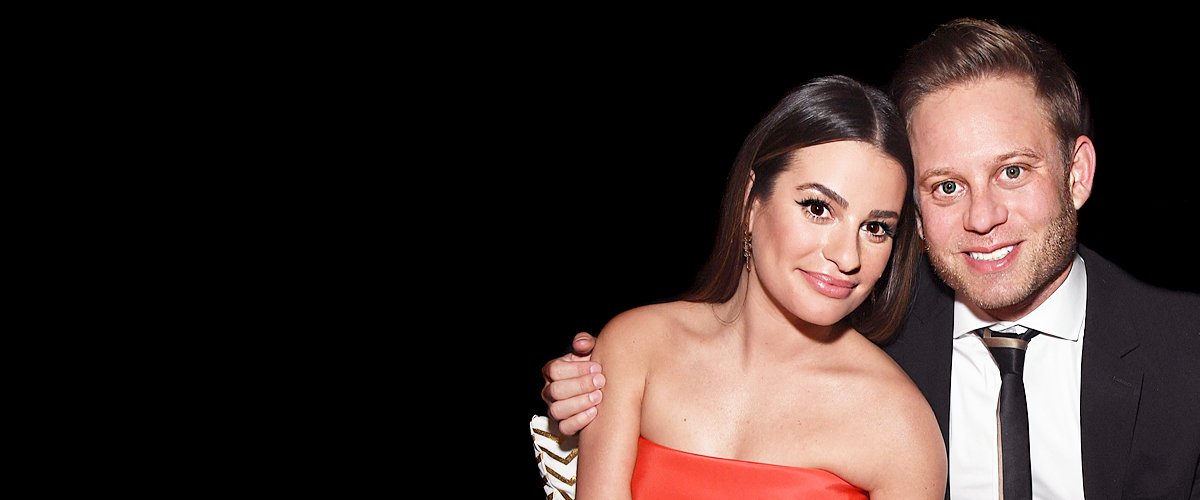 Getty Images
Zandy Reich Is Lea Michele's Handsome Husband — What to Know about Their Love Story
Talented actress and singer Lea Michele has experienced several emotions over the last decade, including a tragic loss. However, things have never been better as she is now happily married to businessman Zandy Reich and the couple recently became parents.
Lea Michele has been one of America's favorite stars since landing her breakthrough role as Rachel Berry on the Fox hit series "Glee." She featured on the show between 2009 and 2015 as the lead female singer.
The role was written explicitly for Michele by her longtime collaborator Ryan Murphy. She won several awards for portraying the character, including four People's Choice Awards, three Teen Choice Awards, and a Satellite Award.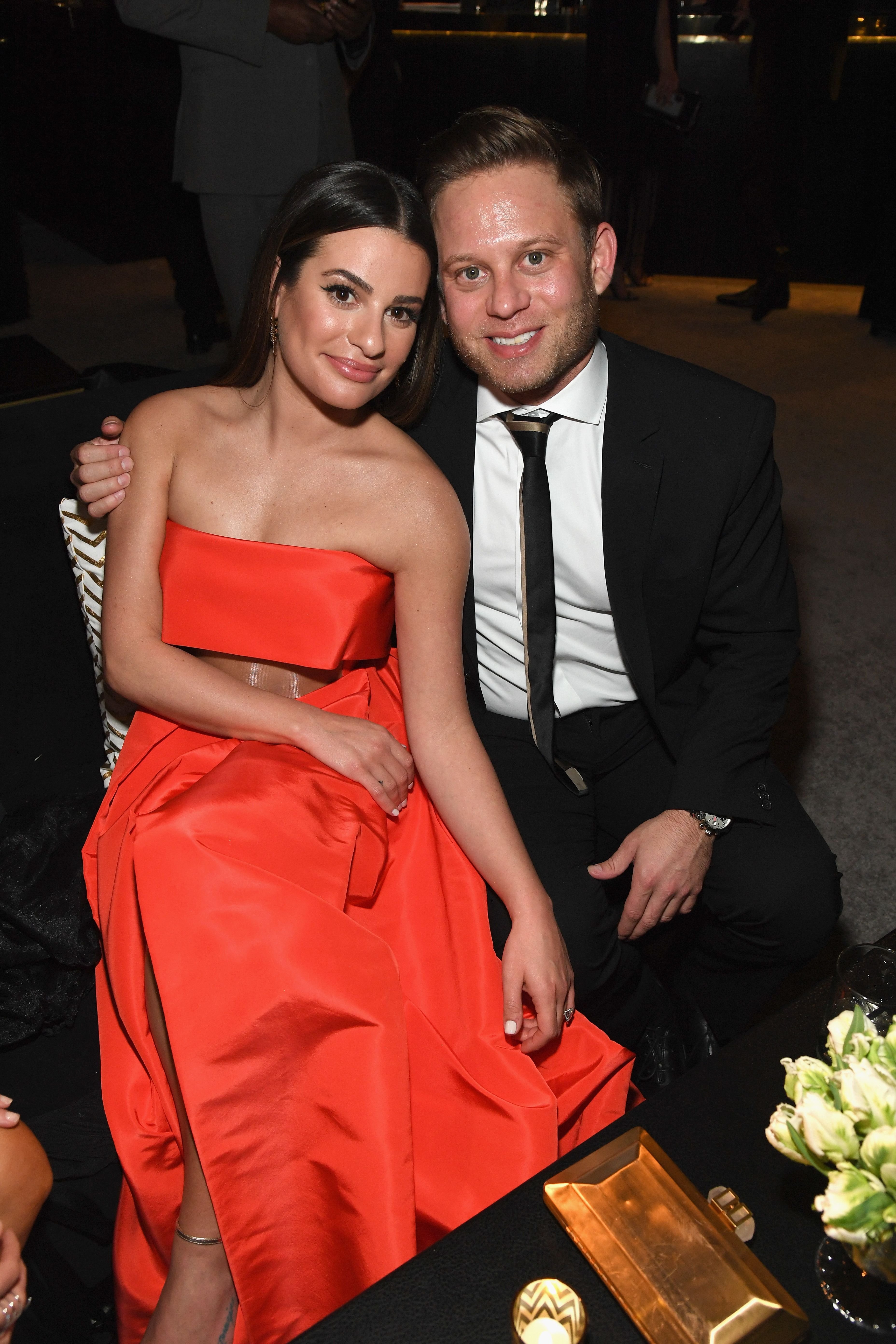 Lea Michele and Zandy Reich at the 2019 InStyle and Warner Bros. 76th Annual Golden Globe Awards Post-Party at The Beverly Hilton Hotel on January 6, 2019 | Photo: Getty Images
Since her career-defining role in the Fox musical comedy-drama series, Michele has kicked off her music career and has enjoyed massive success. However, her most significant moment in the last decade came with her marriage to hubby, Zandy Reich.
MEET LEA MICHELE'S HUSBAND ZANDY REICH
Reich also attended the Wharton School of Business and earned a finance degree in 2005. Since then, Reich, 37, has made great strides as a business leader in the fashion industry.
He was formerly the head of business development for the clothing company Theory, but now he is the president of clothing company AYR, which means "All Year Round."
The company focuses on quintessential women's clothing that can be worn all year round. More importantly, Michele is known to be a great admirer of the fashion company and has been spotted in one of their clothing items on numerous occasions.
While Michele occasionally flaunts their amazing relationship on her Instagram page, Reich prefers to stay out of the spotlight, and there are currently no social media accounts linked to him.
HOW LEA MICHELE AND RANDY REICH MET
The lovebirds were introduced by a mutual friend, Stephanie Levinson, who is also Michele's best friend. The pair did not start dating immediately and were friends for a long time before deciding to take the relationship to the next level.
Michele even stood by Monteith's side, while he admitted himself into a treatment facility following a long battle with substance addiction.
Michele and Reich began dating in 2017, and even though the duo kept things low-key, Michele still managed to give her fans a glimpse into their loving relationship.
In April 2018, Reich proposed to Michele with a 4-carat diamond ring while they were in the Hamptons. The stunning actress could not hold back her excitement, and she took to her Instagram page to show off the beautiful ring and share the news with her fans.
While speaking on Lea Michele's engagement, a close friend to the "Glee" star told PEOPLE:
"It was a super private proposal. Their relationship has been very private, but they're so happy. It was so romantic, and she's just so excited and feels so lucky."
LEA MICHELE'S MARRIAGE WITH RANDY REICH
Barely a year after getting engaged, Lea Michele and her beau tied the knot on March 9, 2019, in a very intimate, yet romantic ceremony that took place in Napa Valley, California.
The wedding was well attended by the couple's closest family and friends, including Michele's "Glee" co-stars like Darren Criss and Becca Tobinas, as well as "Scream Queens" actress Emma Roberts. While sharing an exclusive photo of their big day with PEOPLE, the newlyweds had this to say:
"We are so excited to be married and grateful to be surrounded by our friends and family. And most of all, we're so happy to spend the rest of our lives together."
Earlier in the year, a source close to the couple confirmed that they were expecting their first child. Despite being overcome with joy about her first pregnancy, the award-winning actress managed to keep it a secret for several months.
Lea Michele remained tight-lipped about her pregnancy, but on Mother's Day, the 33-year-old actress-singer gave her fans a glimpse of her growing baby bump with a cute photo of herself posing beside her mom.
Despite being pregnant amid the ongoing novel Coronavirus pandemic, sources close to the actress revealed that she enjoyed the experience and was most especially buoyed by the love and support from her doting husband.
Nearly four months after it was reported that the former "Glee" actress was pregnant, Lea Michele and her husband Reich welcomed their first child together, a son Ever Leo, on August 20.
LEA MICHELE'S PAST RELATIONSHIP
Before dating Zandy Reich, Lea Michele was in a relationship with her former "Glee" co-star Cory Monteith. The pair began working together on the hit series in 2009 as love interests. Despite the constant rumors linking the two romantically, Michele, who was dating actor Theo Stockman at the time, continued to set the record straight.
In 2011, Michele split from her boyfriend, and barely a year later, her friendship with Monteith had blossomed into something more serious. The "Glee" stars quickly became one of the most admired couples in Hollywood.
Michele even stood by Monteith's side, while he admitted himself into a treatment facility following a long battle with substance addiction. In July 2013, barely three months after voluntarily admitting himself into rehab, Lea Michele's boyfriend Monteith died from a toxic dose of heroin and alcohol.
In 2014, while appearing on the cover of TeenVogue, Lea Michele opened up about her struggles and how she has managed to stay strong despite her ex-boyfriend's tragic death. In her words:
"I somehow feel the insane love Cory and I had for each other morphed into this strength that I have right now. There's just something about knowing he's watching everything I'm doing…"
It's been seven years since the tragic death of the former "Glee" star, and while he would always have a special place in her heart, a large portion of that space has been taken over by her beautiful family.
Please fill in your e-mail so we can share with you our top stories!