Tracee Ellis Ross, Regina King, and Issa Rae Are All Smiles as They Stun in Iconic Photo
"Black-ish" star Tracie Ellis Ross shares a sweet smiling selfie of herself and fellow movie stars Regina King and Issa Rae as they bask in the joy of their recent Emmy nominations.
In a recent post, celebrity actress Tracy Ellis Ross paid tribute to her fellow actresses, Regina King and Issa Rae as she posted a lovely photo of the three of them smiling as sun rays lit up their faces.
The shot showed the three gorgeous actresses smiling and showing off their pearly-white teeth amid the sun's soft glow. Through a caption that read "EMMY NOMINATION TEEFS," Ross highly praised the trio for their recent Emmy nominations.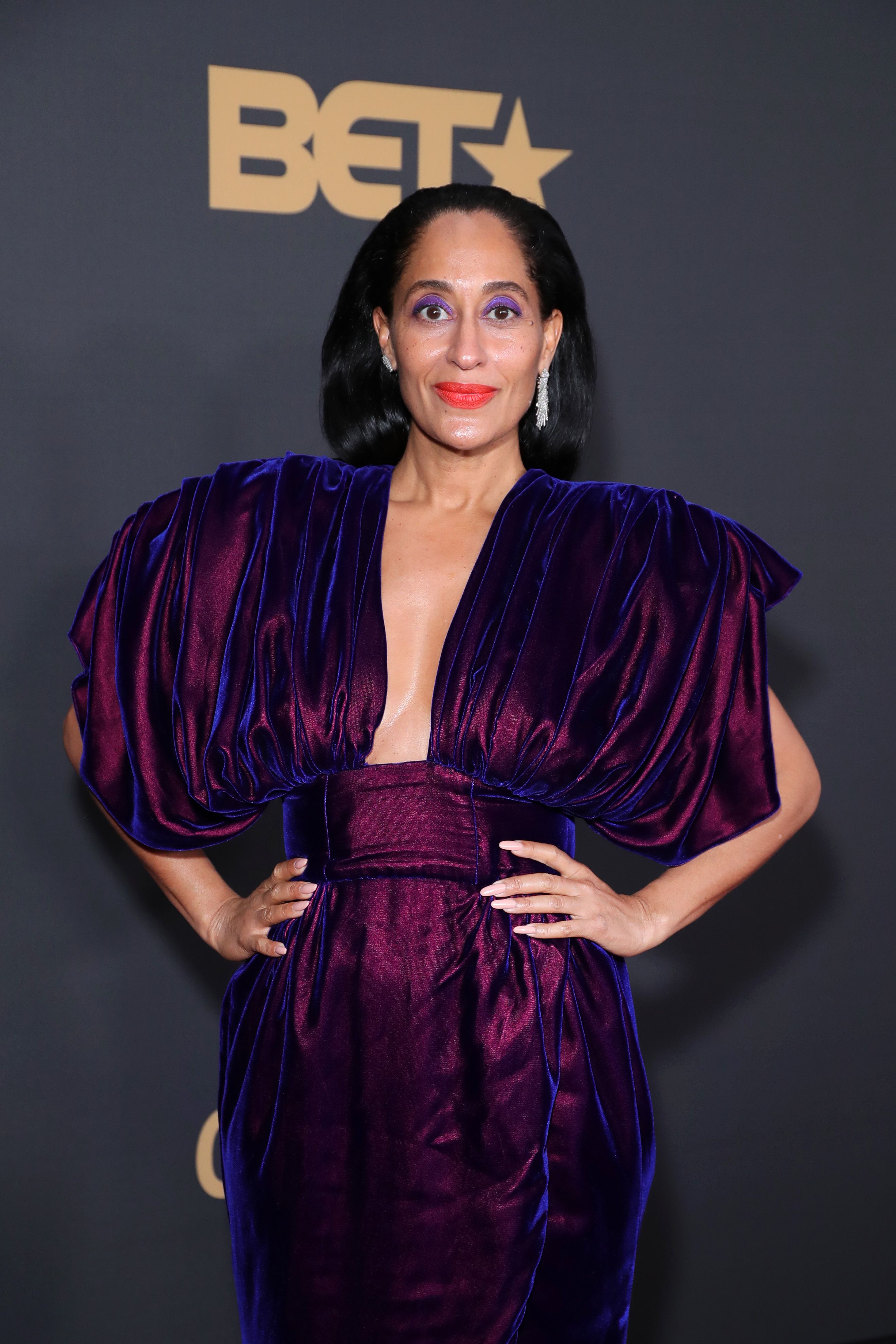 Rae, who was wearing a pair of stylish shades, had captured the shot. She rocked her natural hair which was done in twists in the middle and sported a camouflage bomber jacket layered over a yellow top. King, in a black jacket, stood on her right and with her head stylishly wrapped in a scarf.
While hosting the 2018 American Music Awards, [Tracee Ellis Ross] chose to wear only Black designers.
Ross was on the left and had her hair sleeked back, giving her a simple but classy look. She wore no earrings but had a bold red lipstick on that made her look very elegant.
All three actresses were recently nominated for the 2020 Emmy Awards for their respective movies "Black-ish," "Insecure," and "Watchman."
"Black-ish" star Ross explained that she became alarmed when all of a sudden she began to get a bunch of texts and calls from so many people.
She later reached out to an ABC executive who had first congratulated her upon finding out what was going on. "Oh my God!" was all she could say when she was told it was for the Emmy nomination. On her part, Rae revealed that the whole cast of "Insecure" was super hyped.
While this year's Emmy Awards which is scheduled to air on September 20 may not include the usual ceremony as a result of the ongoing coronavirus, it is still a big deal for them.
Ran into one of my faves on the plane last night ❤️ @IssaRae #blackgirlshit pic.twitter.com/FrTtErMFNV

— Tracee Ellis Ross (@TraceeEllisRoss) June 4, 2018
It is safe to say that Ross and Rae have been really good pals for a while now. Back in 2018, Ross took to Twitter to share a hilarious clip of her running into the "Insecure" star on a plane.
Meanwhile, Ross and King go way back as they had the opportunity to work together as co-hosts on BET's " Black Girls Rock!" for several years. The founder, Beverly Rock, once lauded their outstanding talent, noting that she loved that they could stir up that spirit of sisterhood.
Indeed, Ross has been known to dazzle with her looks both on the screen and on the red carpet. But the classy fashionista does not restrict her looks to just making a fashion statement.
While hosting the 2018 American Music Awards, the sensational actress chose to wear only Black designers. For her, it was merely her way of using her platform to celebrate her people. She equally added that she had been inspired by Rae and Jason Rembert, whose examples had heralded her own.
Ross is all about sending the right message in whatever she does. She recently disclosed that in her role as a wife in ABC's family sitcom "Black-ish," she often reviewed scenes that revolved around chores in the home.
Regarding this, it was necessary to give a balanced outlook on the concept of chores, which should be seen as general chores and not lady chores.