Watch Tracee Ellis Ross Flaunt Her Glowing & Youthful Skin as She Shares Her Skin Care Routine
Tracee Ellis Ross is showing fans the secrets to her youthful skin as she shares her skincare routine. Check out what she says. 
Tracee Ellis Ross is undeniably stunning but it's her glowing skin that really sets her apart. Now she's letting fans know the secrets to her youthful look. 
The actress took to Instagram to fill out her census, all while showing her followers her skincare routine and the products that she swears by. 
Ross, who has partnered with "Skin Ceuticals," went through the stages to her routine, revealing that she first starts with the C E Ferulic, a serum with Vitamin C to help brighten skin. 
After the first product, the "Black-ish" star takes a moment to go to the census.gov page before applying the Hydrating B5 Masque. She said:
"B Vitamins are good for you on the inside, and they say that the skin is the largest organ in the body, so it seems like you need the B also one the face."
While she may have been showing her followers how to get radiant skin, she also took the time to remind people about the importance of the census. 
She added that while you see the results of the mask in ten minutes, the results of the census last for ten years and help communities receive government resources and representation. 
She revealed that her beauty routine does not include any foundation.
The actress also spoke to Vogue about her beauty routine, revealing that it had become part of her self-care routine. 
In the video, she first takes care of her gorgeous curls before she revealed that her beauty routine does not include any foundation. She says:
"Some people spend time putting on makeup, I spend time hydrating my skin."
Recently, Ross opened up about her role on the hit sitcom "Black-ish," particularly how her character Rainbow Johnson was always saddled with the "lady chores."
The star revealed that while she had spoken about it, ultimately, she believed that a relationship was a negotiation between what each person was comfortable doing.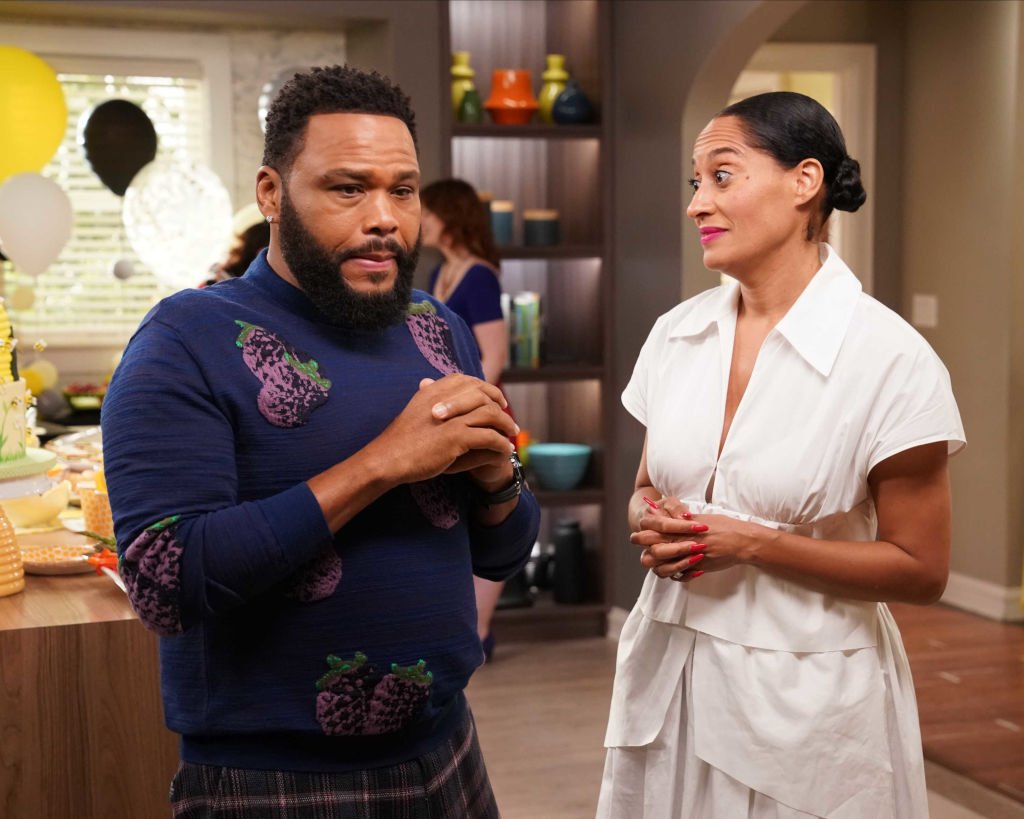 While her character may be a loving mother, Ross has said that she does not feel the need to have children or be in a relationship to be happy. 
The star has spoken about being a woman in her 40s without children, saying that she had learned to live for herself.