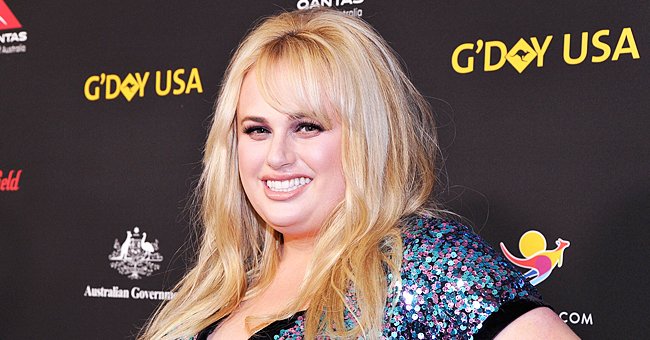 Getty Images
Rebel Wilson Makes 2020 'Year of Health' — Before & After Pics of Her Dramatic Weight Loss
Rebel Wilson started 2020 on a strong note by pledging to make it her "Year of Health." See how far the actress has come since starting her journey.
Rebel Wilson is sticking to her guns when it comes to reaching her main goal this year. It all began in early January when she shared a photo of her walking along the beach.
In the caption, she determined to do something different this year. "For me, 2020 is going to be called "The Year of Health," she wrote at the time. She has come a long way since then.
WILSON STARTS SHARING HER JOURNEY
After her declaration, Wilson quietly got into her new habits and routines of exercise and nutrition. Based on her changing figure, it is safe to say Wilson was already working up a sweat on the regular.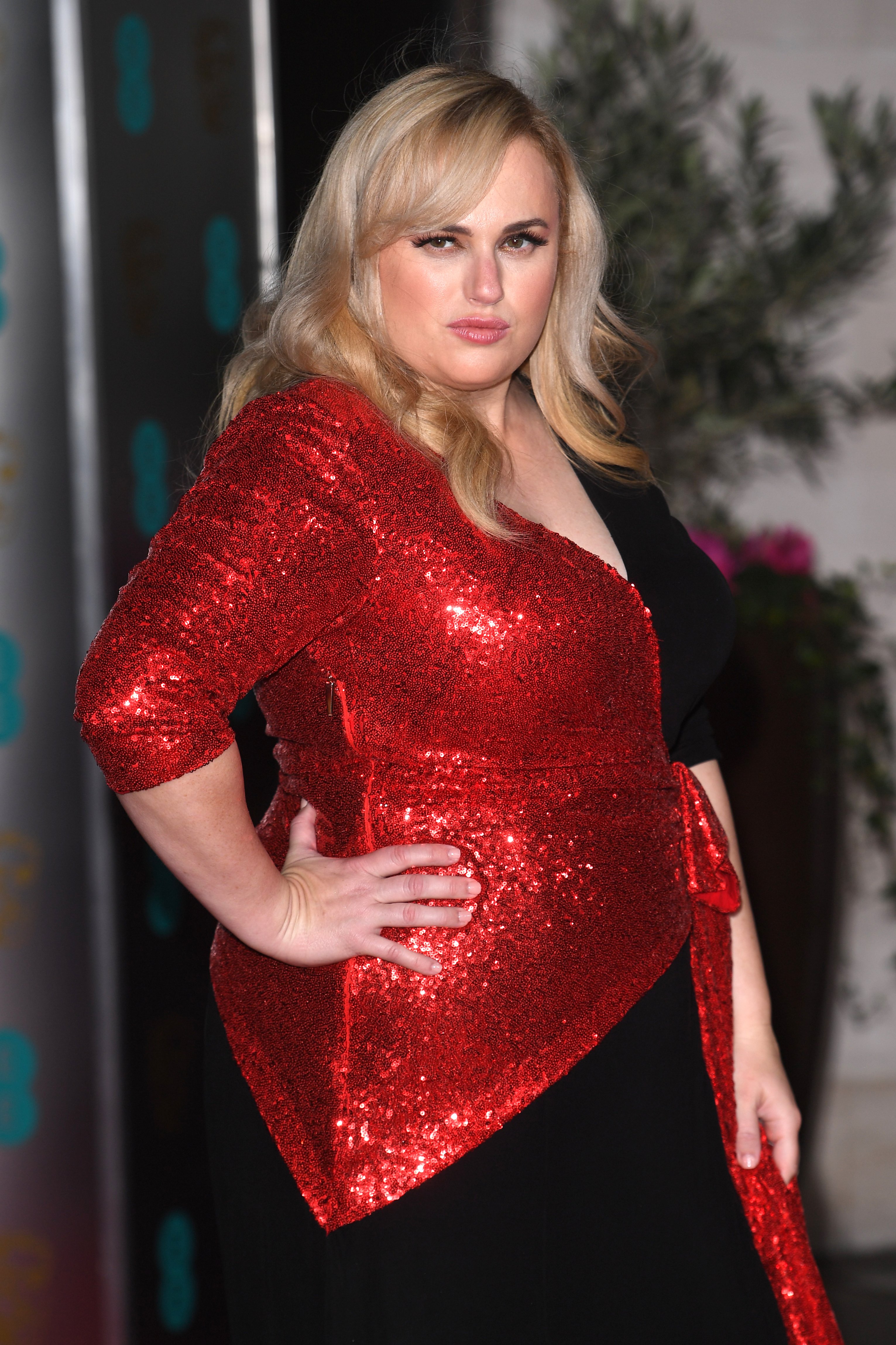 Rebel Wilson attends the British Academy Film Awards in London, England on February 02, 2020 | Photo: Getty Images
In May, she shared one of the first peeks at a session with her personal trainer, Jono Castano. She did 30 laps with him and a friend, Hugh Sheridan, at the Opera House.
WEIGHT GOAL AND COMPARISONS
In a post that has since been removed, Wilson revealed that her goal was to go down by 75 kg, or 165 lbs, by the end of the year. She shared words of encouragement to her followers.
The following month, people began comparing Wilson to singer Adele who also lost some weight recently. One dietitian through the Daily Mail made an estimation that Wilson had lost 40 lbs so far.
FLIPPING TIRES AND COMPETITION
Wilson continued to be consistent with her exercise. In July, she shared a clip of herself flipping tires as Castano encouraged her from behind the camera. Wilson roared when she finished the set.
In the caption, she jested with fellow Australian actors Chris and Liam Hemsworth, both known for their rock hard abs and fit bodies. "Australia's latest action hero is turning it up," wrote Wilson.
THE MAYR METHOD
According to Women's Health magazine, Wilson's weight loss can further be accredited to the Mayr Method. She began practicing during a visit to a medical detox and wellness center in Austria last year.
The method aims to eliminate food intolerance by encouraging reduced sugar intake and proper ingestion of whole foods. Users also lower gluten and dairy food intake and eat more mindfully.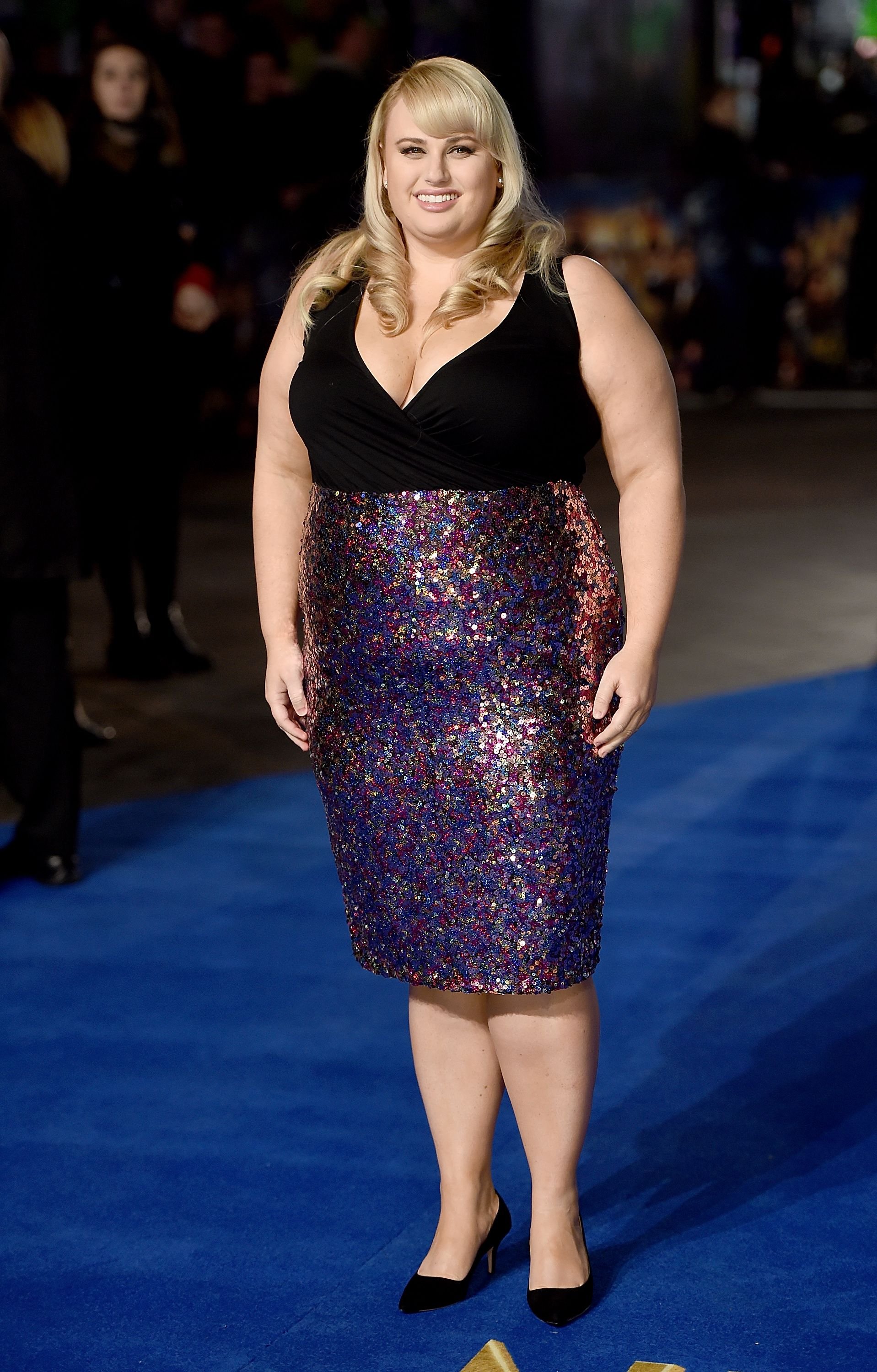 Rebel Wilson at the UK Premiere of "Night At The Museum: Secret Of The Tomb" at Empire Leicester Square on December 15, 2014 | Photo: Getty Images
CASUALLY POSING IN DISNEY
In late July, Wilson shared yet another update on her journey as she posed during a Los Angeles hike wearing a Disney t-shirt. She paired it with black leggings.
The blonde beauty rested her hands on her hips, better showcasing how much she had slimmed down for the year so far. The post followed a stunning photo of Wilson in a yellow dress, all dolled up.
FLASHBACK TO WILSON AS LE FOU
Both photos are a far cry from just two years ago when Wilson performed in the live-action remake of "Beauty and the Beast." Wilson played the role of a male Le Fou at the time.
Luckily for fans, Wilson's trainer recently shared some of the specific techniques he has been using for his client's transformation.
SECRETS FROM HER TRAINER
Diet and nutrition is an essential part of the process. He said that nutrition, in being a key factor, means that one should eat at a deficit. This calls for eating less than they're going to burn.
He advised that one should eat to satisfaction overeating to fullness. He further encouraged the intake of water amounting to about three or four liters. As for treats, be sure they fit into your calorie count goals.
NON-EXERCISE TIPS
In terms of regularity, Castano runs his training sessions seven days a week. However, someone who is looking for a transformation like Wilson should be looking at a five-day per week regime.
Cassano also advocates for stretching and short walks on recovery days. He further highlights the need for adequate sleep as well as taking multivitamins and appropriate supplements.
Please fill in your e-mail so we can share with you our top stories!