Brooklyn Beckham's Fiancée Nicola Peltz Shares a Sweet Photo with Her Future Sister-In-Law
Nicola Peltz seems to be working on integrating herself into the Beckham family. This week she shared a cute black-and-white photo of herself with someone who is going to be her in-law in the future.
Brooklyn Beckham, 21, the eldest son of soccer legend, David Beckham, has found the person he wants to call his wife. The model is set to marry actress Nicola Peltz, 25.
This week, the "Transformers: Age of Extinction" actress posted an image on Instagram showing her posing with her future sister-in-law. Peltz and Harper Seven Beckham, 9, were photographed was cozying up together.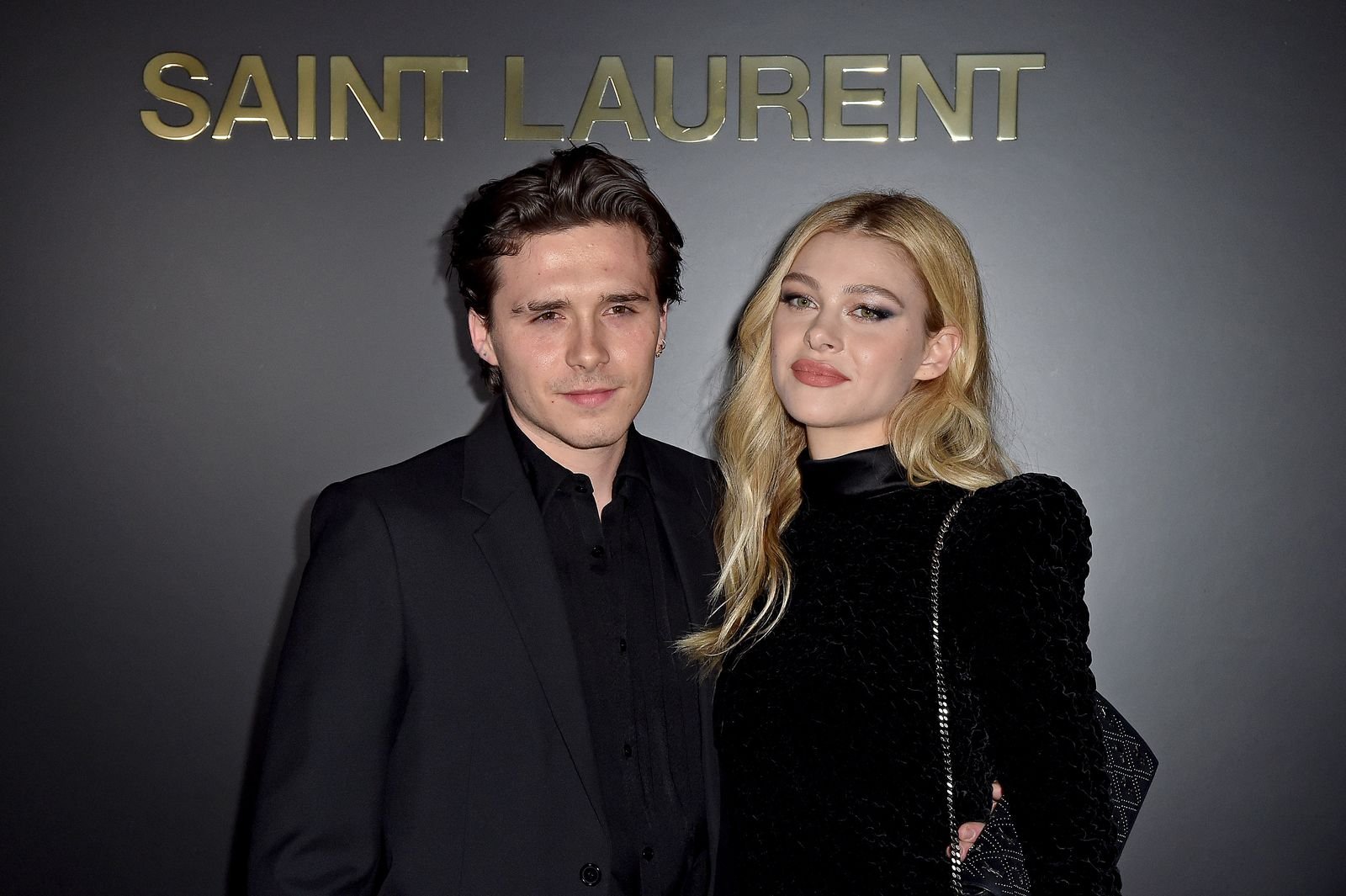 NICOLA'S BOND WITH HARPER
It was quite clear in the selfie that the pair were familiar and comfortable with each other. Showing how close they already were, the actress referred to the little girl with a unique nickname.
Praising Harper's personality, Peltz wrote: "h7 is the sweetest most loving and beautiful little human i know!" The star and Brooklyn have been preparing for a 2021 wedding.
PELTZ'S PROPOSAL
The model surprised the actress in July 2020, with a proposal. Taking to Instagram, Brooklyn shared a photo of the special moment.
The engagement came after the couple had only been seeing each other for eight months. Peltz and Brooklyn officially came out as a couple on Instagram in January 2020.
WHEN THEY STARTED DATING
They had been linked to each other from October 2019. The model didn't propose to his fiancée with any ordinary jewelry, opting to go big.
The actress's engagement ring has been thought to feature a 4.5-5 carat diamond. The ring is said to be an emerald that is set on a thin, diamond-encrusted band and might fetch around a quarter of a million dollars.
NICOLA'S ENGAGEMENT RING
According to "The Mirror" the jewelry is quite similar to Victoria Beckham's own engagement ring. Victoria is Brooklyn's mother and soon-to-be Peltz's mother-in-law.
THE WEDDING GOWN
A "Page Six" source said the fashion designer will create the actress's wedding gown. "Nicola had initially wanted a haute couture gown by Elie Saab, as she has worn before," the insider claimed.
PELTZ'S RISE TO FAME
Peltz made a breakthrough in Hollywood in 2010 when she starred in "The Last Airbender." From 2013 until 2015, she appeared on the small screen in the television series "Bates Motel."