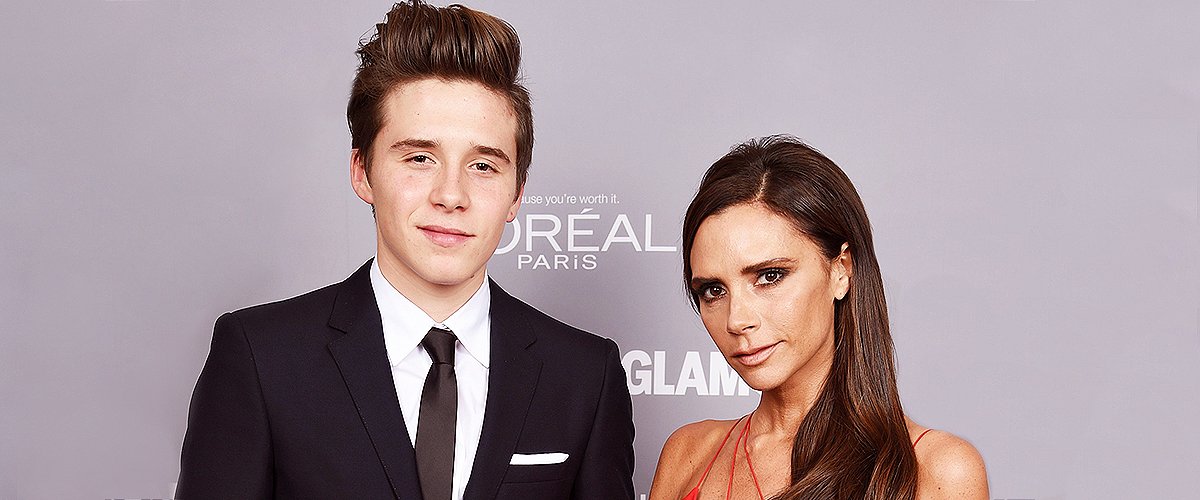 Getty Images
Nicola Peltz Is Brooklyn Beckham's Fiancée and a Billionaire Heiress — Get to Know Her
Brooklyn Beckham recently proposed to Nicola Peltz, an actress, model, and daughter to a billionaire businessman and owner of Snapple drinks. Here's a look at the soon-to-be bride.
A few weeks ago, Brooklyn Beckham proposed to his girlfriend, now fiancee, Nicola Peltz, whom he began dating in the later part of 2019.
"You've made me the luckiest girl in the world. I can't wait to spend the rest of my life by your side," she shared on Instagram, alongside their engagement photo. "Your love is the most precious gift."
The couple confirmed their relationship through social media in January 2020, and have appeared together several times in public events.
Although Beckham, an aspiring photographer, has reached fame because of his power couple parents, David and Victoria, Peltz is also a star in her own right -- Get to know her.
AN ACTRESS, MODEL, AND BILLIONAIRE HEIRESS
Peltz has appeared on-screen multiple times since her younger years, beginning with the 2006 film "Deck the Halls," alongside Danny DeVito, Kristin Chenoweth, and Matthew Broderick.
The following year, she took the stage in the award-winning production "Blackbird," alongside Fedd Daniels and Alison Pill.
In 2010, the actress starred in "The Last Airbender," followed by three seasons of "Bates Motel" in 2013 and "Transformers: Age of Extinction" in 2014.
Peltz also made a cameo in two music videos of famous icons, "7 Things" by Miley Cyrus and Zayn Malik's "It's You," at the time she was dating Gigi Hadid's younger brother.
Apart from her acting career, the soon-to-be bride is a model represented by IMG, which is something she has in common with her model fiance.
However, even without her fame, Peltz would still be swimming in a pool of cash, being born to a billionaire businessman and owner of Snapple beverages, Nelson Peltz.
THE HAPPY PARENTS OF THE COUPLE
Peltz's parents have a net worth of £1.34 billion and are not holding back for their daughter's wedding, which will have two ceremonies -- one in Florida and the other in the UK.
Both parents of Beckham and Peltz are happy about their children's engagement. "Everyone is delighted for them," a source said. "David and Victoria are thrilled. They feel he has finally met a girl who is not after him for fame or money."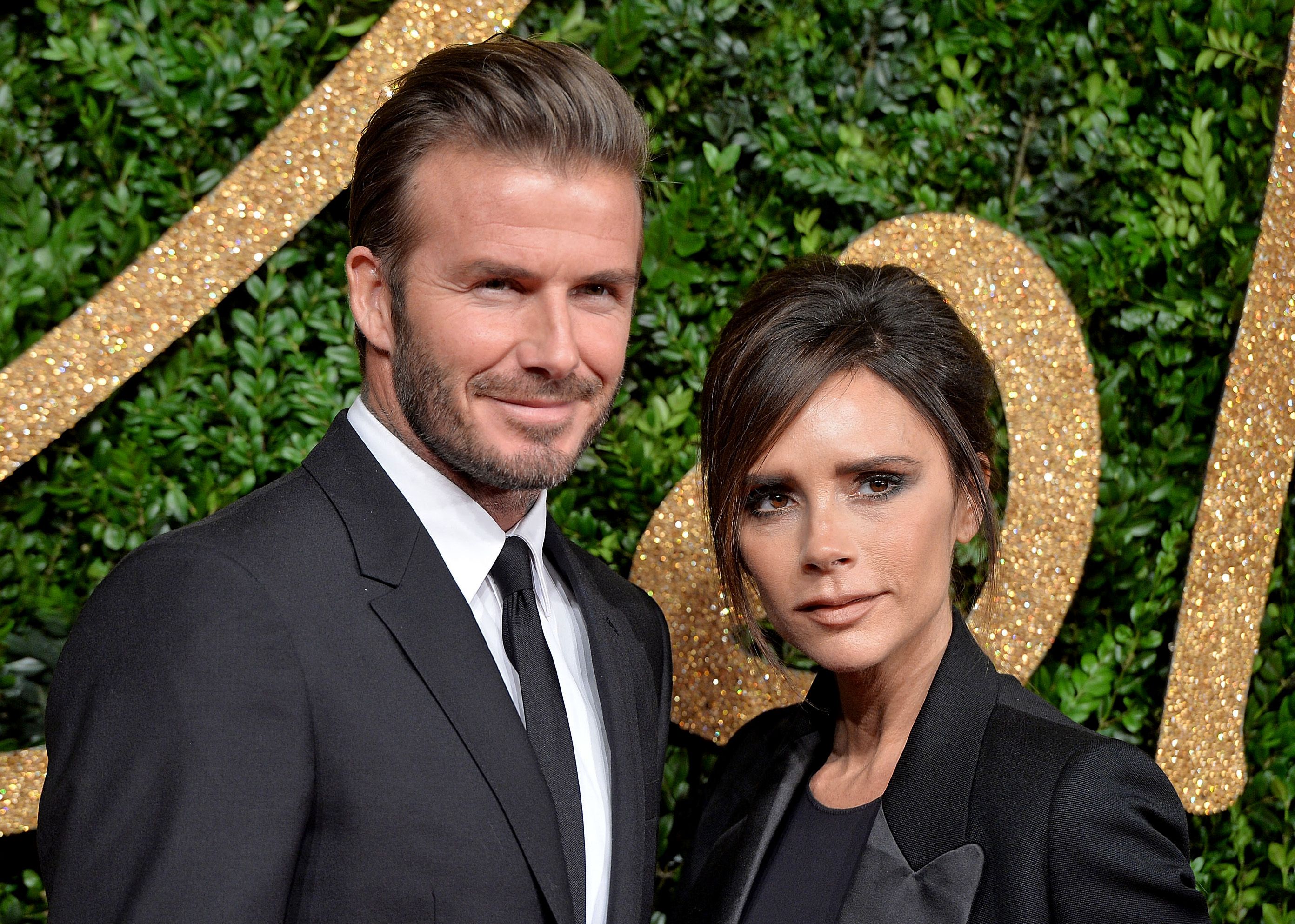 David Beckham and Victoria Beckham attend the British Fashion Awards 2015 at London Coliseum on November 23, 2015 in London, England. | Source: Getty Images
Beckham idolizes and wants to follow his parents' and grandparents' relationship, who boasts of 70 years of marriage combined.
Like David and Victoria, their son wants to marry at a young age. The power couple married in 1999 during a lavish ceremony at Luttrellstown Castle, following a beautiful love story.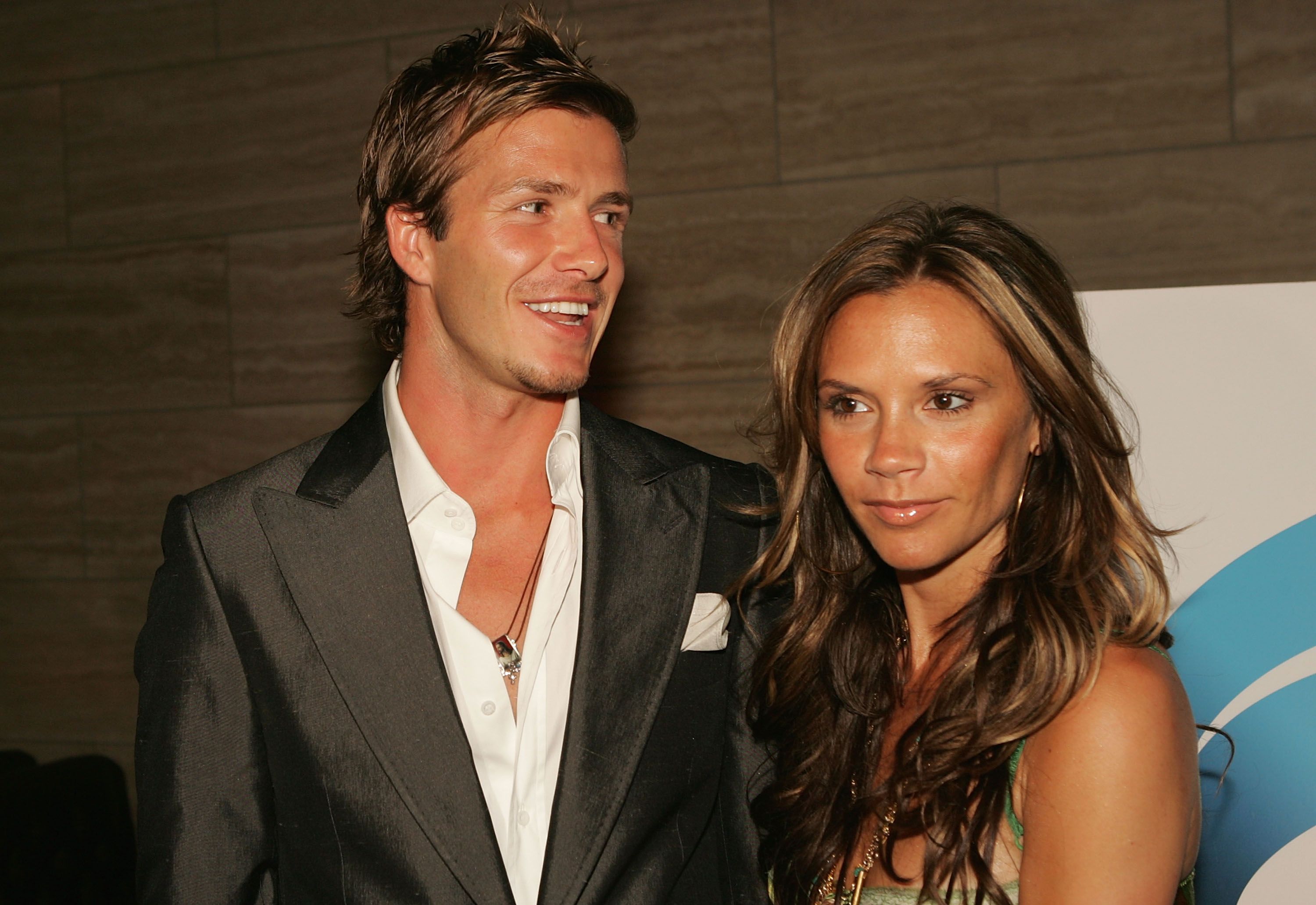 David Beckham and wife Victoria pose at "The David Beckham Academy" launch party at Creative Artists Agency on June 3, 2005 in Beverly Hills, California. | Source: Getty Images
The pair has been through a lot throughout their relationship, including moving to Spain then to America, but were together every step of the way.
Beckham shares a beautiful relationship with both his parents and referred to them as his "best friends," following the lavish birthday bash they threw for him.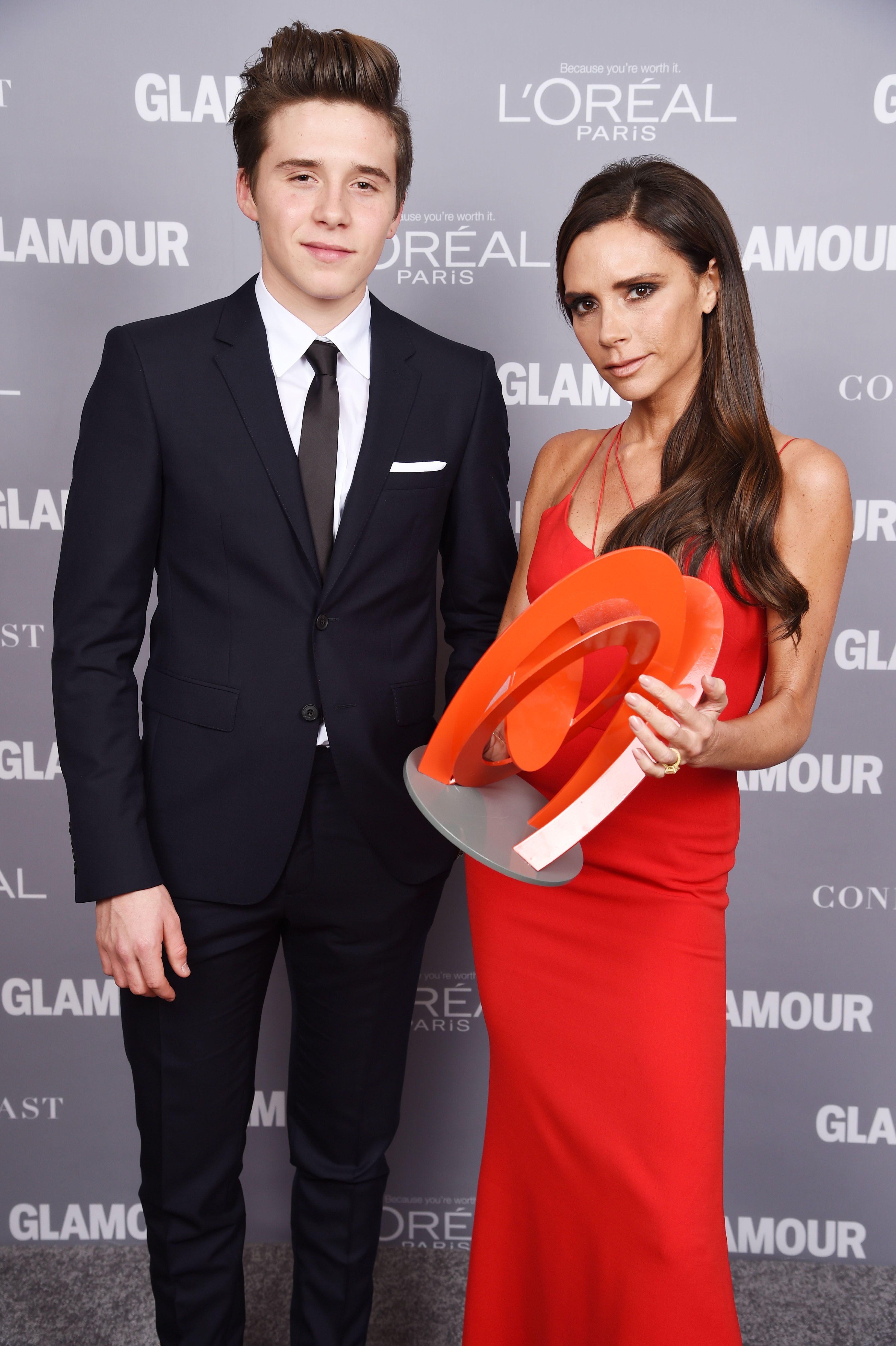 Brooklyn Beckham (L) and designer Victoria Beckham pose backstage with her award at the 2015 Glamour Women Of The Year Awards at Carnegie Hall on November 9, 2015 in New York City. | Source: Getty Images
BECKHAM'S PAST RELATIONSHIPS
Although Beckham always wanted to have a perfect love story, he had to go through a few heartbreaks to get to where he is now.
A few years ago, the model was in an on-and-off long-term relationship with actress Choe Moretz, which ended with a highly-publicized breakup.
He later entered into a relationship with model Hana Cross, which also ended badly. In 2019, Cross was seen leaving the London Fashion Week party in tears after having a heated conversation with Beckham.
Not long after, the famous football player's son was spotted with his former girlfriend, Lexy Panterra, at a London Club.
Although sources claim their relationship is nothing more than friends hanging out, it was apparent the two were intimate together.
Please fill in your e-mail so we can share with you our top stories!