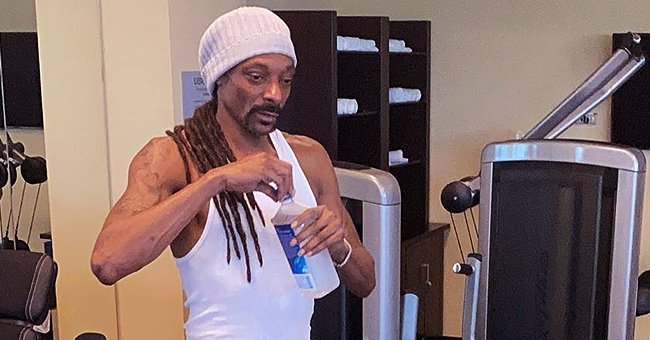 Instagram/snoopdogg
Snoop Dogg Shows off His Muscles Posing in a Gym Wearing a White T-Shirt & Sneakers
Snoop Dogg has been hitting the gym to get fitter and it looks like the hard work is starting to pay off. The rapper shared yet another picture from his workout session and his upper body looks amazing.
Lately, Snoop Dogg has been sweating it out at the gym and if it goes on for long enough, the rapper is bound to build a seriously ripped body.
More recently, the "Drop It Like It's Hot" hitmaker shared a photo of himself from his workout session on Instagram and fans were quick to notice the progress he has made.
FLEXING AND SWEATING
For his workout look, the rapper sported a white tank top with a pair of black shorts. As for footwear, he rocked a pair of black Converse with white socks. He also had a cap on.
Many of his fans praised him for keeping up the spirit, but there were some who thought Snoop was skipping leg day. While his upper body seemed muscular than before, his legs looked thin.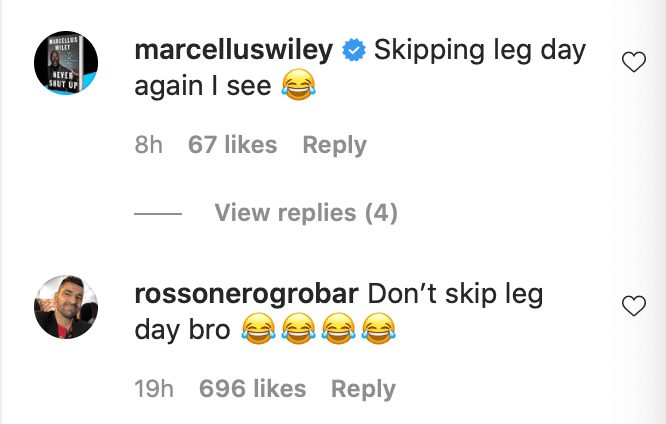 Snoop Dogg's followers comment on his Instagram post. | Source: Instagram/snoopdogg
Back in May 2018, Snoop uploaded a video on Instagram after flexing his muscles at the gym to share how he had never realized working out felt so amazing.
As a man with a high metabolism, Snoop eats pretty much whatever he likes.
HOW HE WORKS OUT
In the video, the rapper reminded his fans to take care of their bodies. He also explained how he felt inspired to try and be better as he took charge of his health and fitness.
The 48-year-old might not look super bulky, but his body is definitely toned and his workout routine is pretty intense. He currently weighs 75 kilograms.
Snoop's workout routine is a blend of weight training, intense agility training with a full-body workout, and martial arts. He loves to learn new techniques and it is said that his reflexes are good.
During his agility training, the rapper heads out to the basketball court and does a circuit of agility ladder to agility steps. As for the weight training, he loves doing dumbbell rows and shoulder press.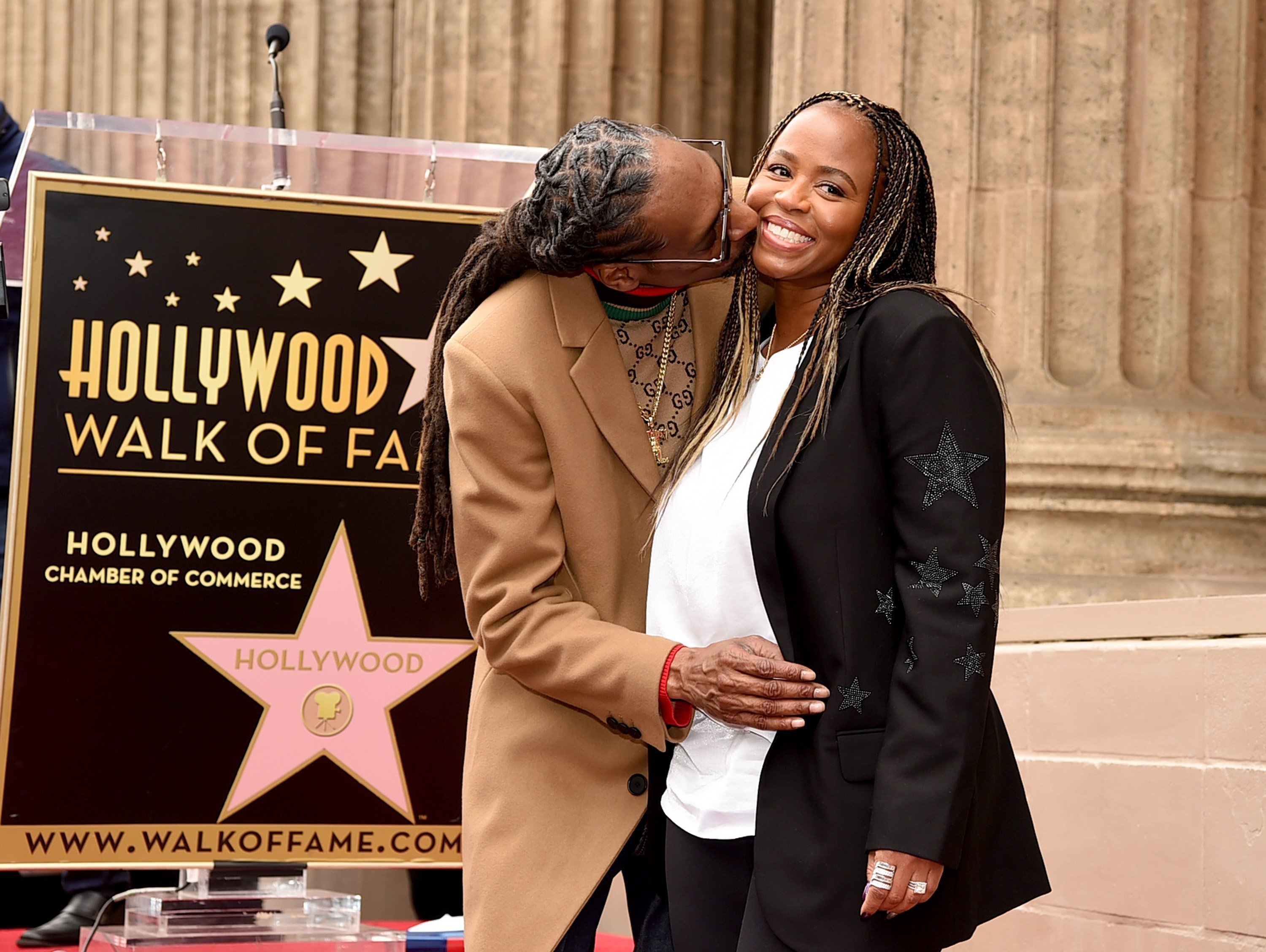 Snoop Dogg, with his wife Shante Broadus, is honored with a star on The Hollywood Walk Of Fame on Hollywood Boulevard on November 19, 2018. | Source: Getty Images
HIS DIET
As a man with a high metabolism, Snoop eats pretty much whatever he likes. His diet consists of eggs, chicken, rice, oats, bread, and lots and lots of water.
Snoop is not the only one in his household to make working out a priority. His wife, Shante, also posts videos of herself breaking a sweat with her dance sessions.
Please fill in your e-mail so we can share with you our top stories!