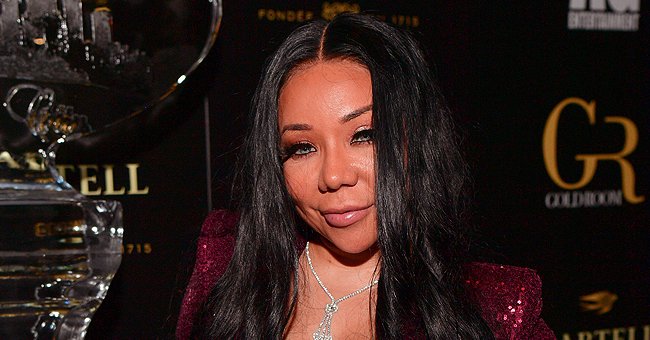 Getty Images
Tiny Harris' Daughter Zonnique Flaunts Her Baby Bump & Cuddles up to Her Man in a Sweet Photo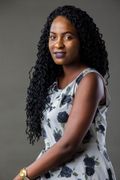 Tiny Harris's daughter, Zonnique Pullins, proudly shows off her baby bump in a cute gown while cuddling up to her rapper boyfriend, Bandhunta Izzy.
In a recent post, Tiny's Harris' daughter Zonnique Pullins, 24, was seen snuggling up cozily beside her rapper boyfriend Bandhunta Izzy, 23, in a side hug, while revealing her baby bump.
The expecting mother was all smiles as she rocked a colorful body-con tube gown that highlighted her growing tummy.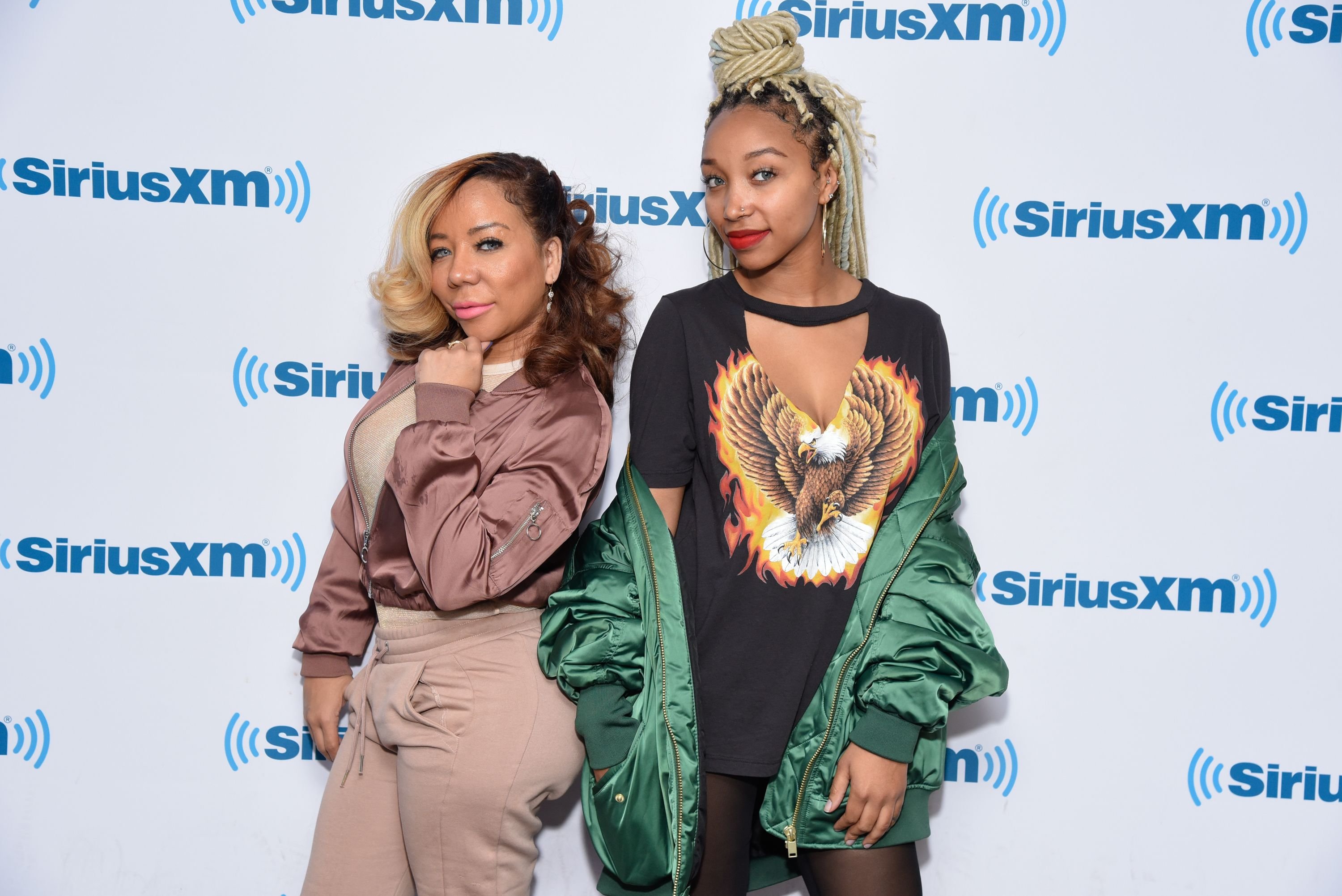 Tameka "Tiny" Harris (L) and Zonnique Jailee Pullins at the SiriusXM Studios on April 19, 2017 in New York City | Photo: Getty Images
Pullins looked stunning as she fashioned a gold stud on her nose with flashy studs adorning one ear. Her hair was styled into a bun with a wavy hair extension cascading down her back. She radiated pure joy as her man's arm was wrapped around her in a cute embrace.
There is no doubt that Pullins and Izzy will make such great parents. With a baby girl on the way, Pullins already knows who the stricter parent will be.
Izzy smiled at the camera in a red hoodie and blue jeans. He had a black face cap on which he turned backward and a flashy silver steel chain hung from his neck, while his hand sported a silver chain bracelet and silver rings.
The sweet captions on the shot revealed how excited the couple is with their baby on the way, and from the heart-warming photo, it is easy to see how much these two love each other.
Pullins recently disclosed that the pregnancy has been relatively easy so far. And while the singer had initially felt unhappy about having a baby, she is convinced that the whole experience will bring about many significant changes for her.
The reality TV star further revealed that the COVID-19 lockdown played a big role in how things turned out, noting that she and her boyfriend of two years had spent the time bonding and figuring out many things.
And while she was initially excited about getting pregnant during the lockdown, Pullins has expressed concerns about being able to bring her boyfriend along for the doctor's appointments.
There is no doubt that Pullins and Izzy will make such great parents. With a baby girl on the way, Pullins already knows who the stricter parent will be.
The singer easily pointed out that Izzy is soft and often different around kids, as he already has two kids, while she would often get mad with kids crying around her.
As it turns out, the soon-to-be mama is not ready to get married yet. Following the announcement of her pregnancy, the singer confessed that marriage seemed like a bigger commitment to her, so she felt like it wasn't something she wanted to do yet.
Many people had things to say about Zonnique's life choices. Some commenters called her out for choosing to have a baby when she wasn't ready to settle down.
One commenter pointed out that Izzy already had two kids from different women, so it was better for her to become his wife instead of settling for baby-mama number three.
Amidst all the drama, one fan argued that it was unfair that fans and admirers were this way with Pullins, especially since nobody had said such to Kylie Jenner when she had her baby.
Along with that, an adventurous fan decided to take the issue up with Pullins' mother, Tiny Harris, but she wasn't having any of it.
Even though the 45-year-old had previously voiced her concerns about her daughter's choices, she immediately told the fan off, suggesting that her daughter didn't need to get married just because she was having a baby.
Harris maintained that she didn't have a husband when she had her daughter, but they were fine then, and they are equally doing fine now.
It would be recalled that Pullins announced her pregnancy on August 4 during a live episode of her millennials talk show "The Mix." She disclosed that she had wanted to capture her stepfather T.I.'s reaction to the news on camera.
Meanwhile, Harris is busying herself with coming up with great names for her granddaughter. Pullins jokingly recounted that her mother prides herself on all her children's names. Harris is best with names so she is looking towards her mom for that.
Please fill in your e-mail so we can share with you our top stories!