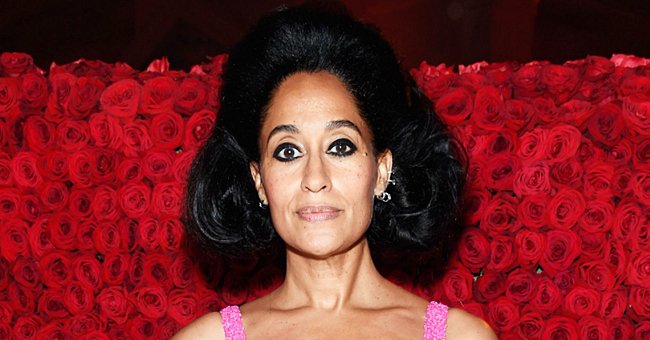 Getty images
See the Fabulous Outfits Tracee Ellis Ross Wore as She Posed in a Photo Shoot for ELLE

Tracee Ellis Ross showed off her beautiful and flawless figure as she stunned in fabulous outfits for a photoshoot celebrating Black Beauty.
Being beautiful is diverse. In a world where every human is unique, it is almost impossible to ignore the beauty of certain things, places, humans, or race.
Talented actress Tracee Ellis Ross proved how diverse beauty can be as she stunned in amazing outfits while posing for a photoshoot for Elle.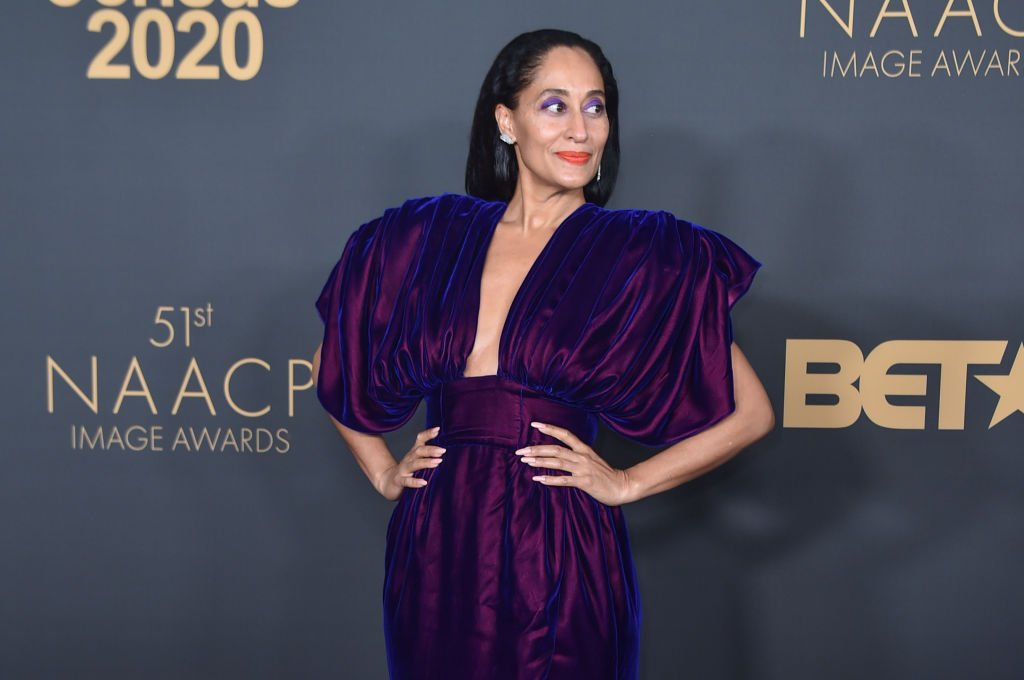 Tracee Ellis Ross attends the 51st NAACP Image Awards | Photo: Getty Images
The photoshoot was done in celebration of Black Beauty, and Ross revealed that the shoot was for the inaugural "State of Black Beauty" issue Elle was set to release soon.
The first post showed the actress looking stunning in a yellow chiffon gown. Her hair was braided and held up to look like a chandelier, and with minimal makeup, Ross looked gorgeous. She captioned:
"My goal here was to be a conduit for @hallchloe, @girlnamednee, and @angellenise's vision for this cover story. It was so much fun and an honor."
Ross also made a different post of herself wearing a backless orange gown while she looked away from the camera. This time, she had her hair made into long braids with subtle makeup on her face.
The actress acknowledged that Black beauty is timeless, and for her, being a part of such production was something she was most grateful for as it allowed for her to continue the legacy.
Ross hardly divulges information about her private life.
Ross took her followers on another journey by sharing another set of pictures. These featured her with her full afro on display on the cover of Elle magazine. In her caption, she explained:
"It takes a lot of courage to advocate for yourself. As a woman, and as a Black woman, advocating for yourself is actually a form of resistance."
Fans took to each post's comments section to express their love and admiration for the "Black-Ish" star as most regarded her as an epitome of timeless beauty.
For Ross, being beautiful and looking good does not have to take so much. She revealed that one of the things she loves the most when it comes to being beautiful is using a bold shade of lipstick.
Growing up as the daughter of legendary singer Diana Ross, Ross has learned what it means to build her brand and pattern over the years. Through conscious and deliberate efforts, she has ensured she remains consistent.
While she might be upfront about her brand and fashion choices, Ross hardly divulges information about her private life and loves to keep her relationships away from the public.
In all, while she does not know when and if she is ever going to get married, she is content with her life and would love for those around her to understand the decisions she makes.
Please fill in your e-mail so we can share with you our top stories!