Fans Mourn 'Black Panther' Star Chadwick Boseman's Death at 43 — See the Emotional Tributes
Fans are quite devastated by the tragic death of Hollywood star Chadwick Boseman. On social media, they held nothing back in their emotional tributes to the star.
Last Friday, fans received the shocking news of the passing of "Black Panther" star Chadwick Boseman. Many took to social media platforms with profound words to express their grief and condolences for his loved ones.
A fan stated that Boseman's death was a terrible loss while calling him a great actor on Twitter. The fan attached an image of the 43-year-old actor in his "Black Panther" superhero ensemble.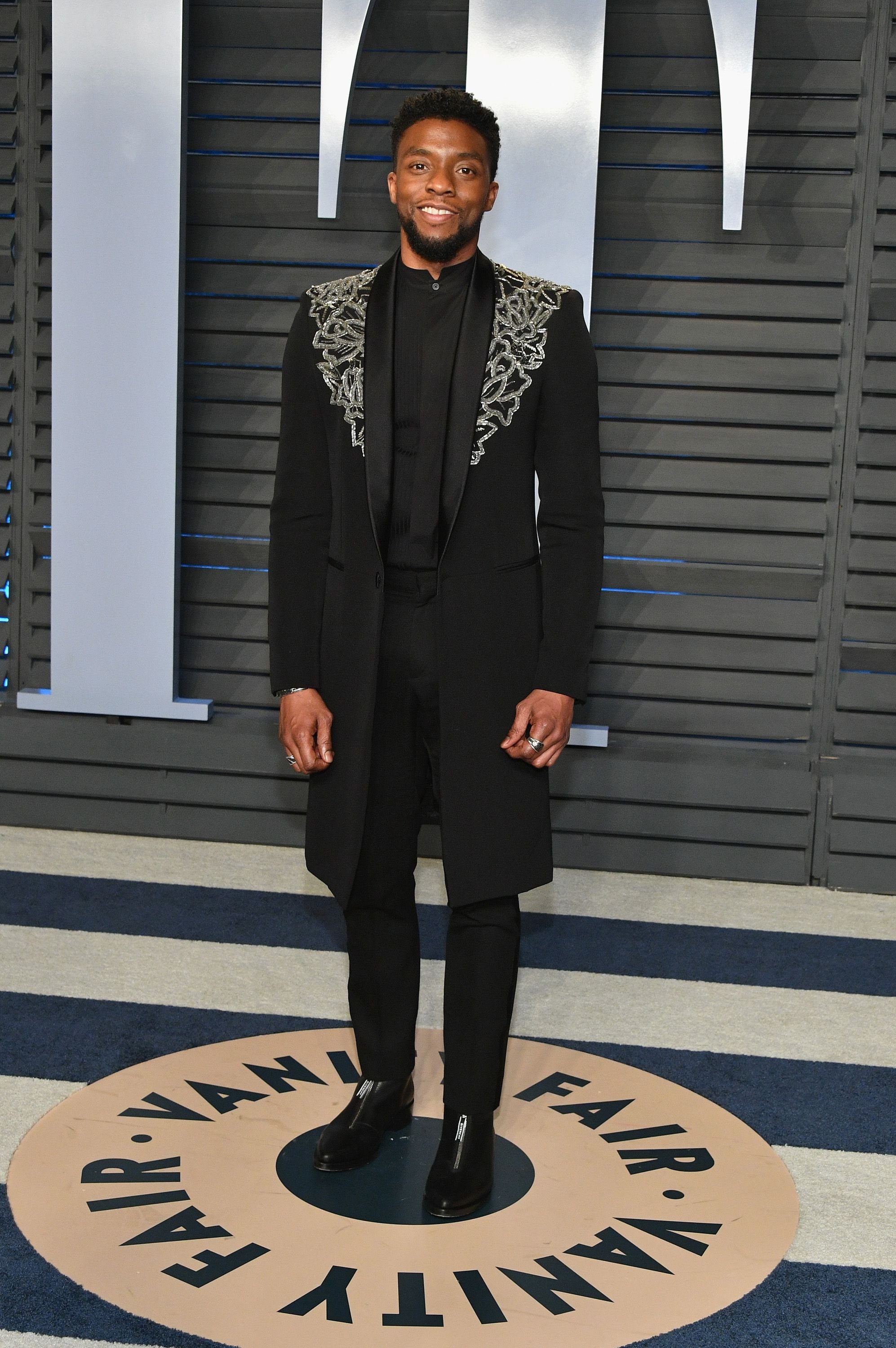 Another fan tweeted that Boseman was a legend and warrior who died in his prime. Someone wrote that the "Marshall" star's superhero character extended to real-life situations as they paid final respects.
Boseman, who is a South Carolina native, received a befitting tribute from the state governor who ordered that the statehouse flag be brought to half staff.
I'm devastated, what a terrible loss, I couldn't believe it. Today, we lost a great actor and a great human being. 😔#chadwickboseman pic.twitter.com/xsm92vm3o0

— 🐱P.m VonApple🐱 (@PetiteMadame) August 29, 2020
A fourth fan mentioned that the actor died "too soon" while adding a few hashtags in his honor. One fan was appreciative of Boseman's life as they stated that his memories would remain indelible. The fan added that he was an inspiration. 
Somebody mentioned that the award-winning star would always be remembered while another made it known that he was indeed a real-life superhero. Calling him an actual superhero, someone admitted that the world would never remain the same.
RIP hero, you left too soon, but never forgotten.@chadwickboseman #ChadwickBoseman #ripchadwickboseman #WakandaForever pic.twitter.com/eAW8cYLd2R

— Tahmid (@TeaForTam) August 29, 2020
On Boseman's official Twitter account, his family announced that the "The Kill Hole" actor passed after his state three colon cancer diagnosis progressed to stage four. 
The post revealed that Boseman had been in and out of surgeries and chemotherapy sessions while he tirelessly filmed iconic movies like "Get On Top," "Da 5 Bloods," and "Black Panther," among others. 
The world will never be the same. Rest in power, King. He was a true superhero. #WakandaForever #ripchadwickboseman #ChadwickForever pic.twitter.com/c9cCZGqIxs

— Popcorn Psychology (@Popcorn_Psych) August 29, 2020
Boseman, who is a South Carolina native, received a befitting tribute from the state governor who ordered that the statehouse flag be brought to half staff.
In the wake of his passing, the actor who silently battled colon cancer received myriads of honor from kids worldwide. Many parents took to social media with photos of their kids posing with superhero toys and doing the "Wakanda Forever" sign.
"Black Panther" director, Ryan Coogler spared no emotions as he penned a lengthy write-up that had him pouring out his heart. Coogler, 34, mentioned that after Boseman's family announced his passing, he realized that the actor worked so hard to put out great movies whilst going through a difficult time. 
August 29, 2020
In his tribute to the actor, the film director wrote, "I noticed then that Chad was an anomaly. He was calm. Assured. Constantly studying. But also kind, comforting, had the warmest laugh in the world…" In his concluding remarks, the 34-year-old shared that Boseman became an ancestor.