Richard Gere Just Turned 71 — Get to Know Three of His Hansome Sons
Time marched on for the iconic "Pretty Woman" actor Richard Gere as he just turned 71. A doting father, the actor, is loving life as he just recently also welcomed his third son into the world. 
During his early years, Richard Gere was the playboy that dated the likes of Kim Basinger and Priscilla Presley, but later on in life, he fell in love with married life and all it entailed, including being a dad. 
Now at the age of 71, Gere loves the place he arrived at in his life. Married to his third wife Alejandra Silva, the couple welcomed their second child together earlier this year. However, Gere also has a much older son who quickly grew into his own.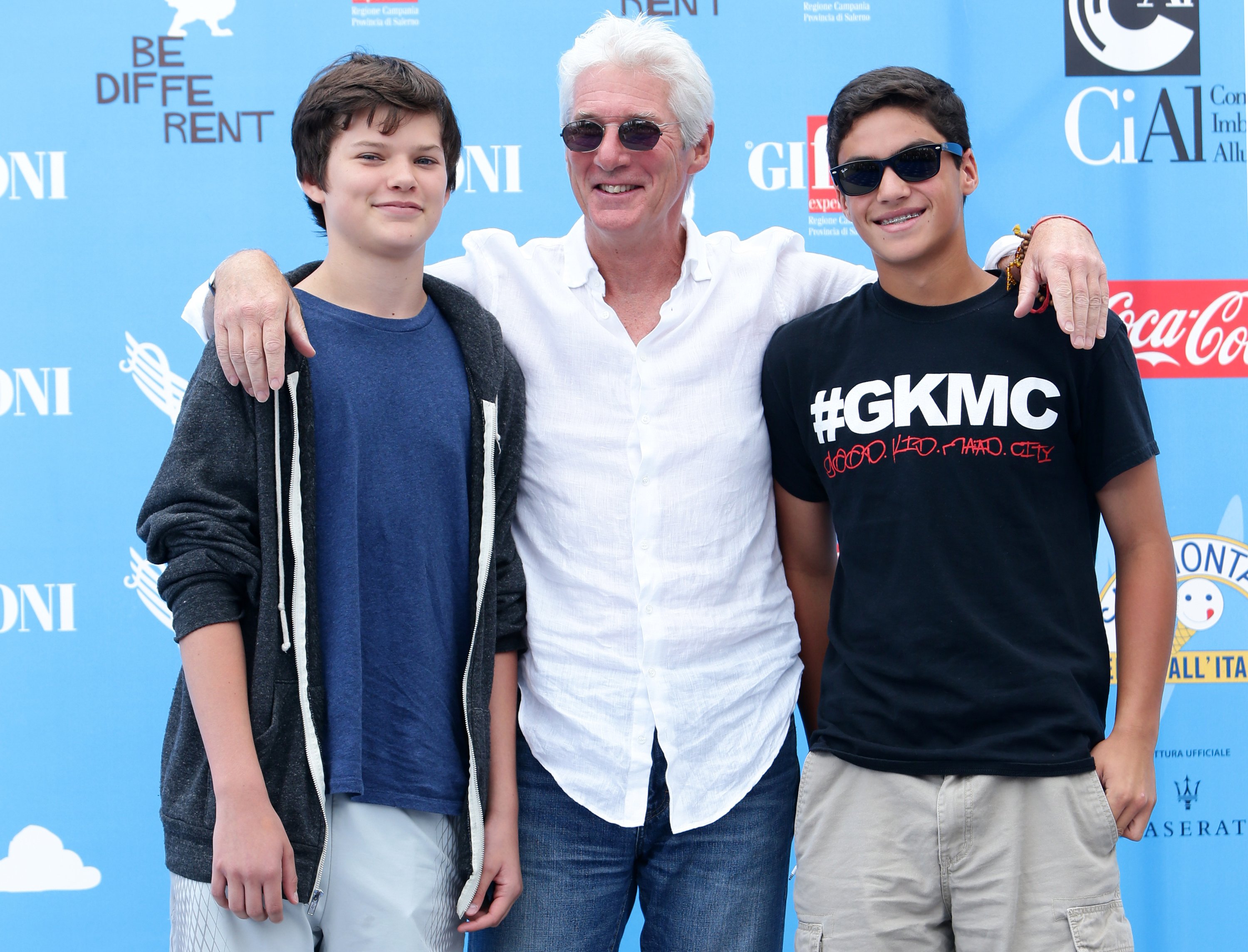 GERE'S  MARRIAGES & CHILDREN
The handsome actor first married the supermodel Cindy Crawford, but they split up in 1995, childless after four years of marriage. During his second marriage to Carey Lowell, Gere became a father for the first time with Homer's birth in February 2000.
However, Gere's second marriage didn't last either, so after 11 years of marriage in 2013, they split up as well. The following year, Gere found love again when he reconnected with Alejandra Silva in Italy. Gere is a family friend of the Silvas, and they started dating.
After Silva and Gere tied the knot in May 2018, they quickly started building their family. In February 2019, the couple welcomed their first child and son, Alexander. In April, Silva gave birth to their second son at their ranch on Pound Ridge, just outside New York.
GERE'S VIEWS ON FATHERHOOD
While Gere and Silva are bonding with their new bundle of joy on their ranch, the actor takes to heart his earlier words to The Guardian during an interview. Talking about the joys of parenthood, Gere reportedly said:
"The marginal stuff just doesn't affect you when you weigh it against the real things in your life. All the cliches [about parenthood] are true."
GRATITUDE FOR HIS FATHER
The 71-year-old actor has a compassionate approach to parenting - an approach he once said he got from his father, Homer Gere. 
While attending the City Harvest Festival Gala last year, Gere elaborated on the way his father often showed them compassion and said:
"If he didn't have money, it was a smile or an embrace or whatever he had to help out, and that was around me the whole time I was growing up."
CAUSE FOR CELEBRATION
In May, Gere and Silva celebrated their second wedding anniversary, and Alejandra Silva marked the occasion with a special post to social media.
Alongside sweet snaps taken on their wedding day, Silva gushed that she married the man of her dreams, the man that made her happier beyond her wildest imagination. The love of her life.