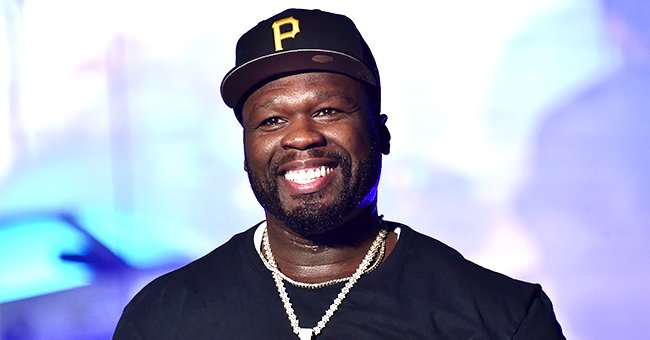 Getty Images
50 Cent & His Ex Daphne Celebrate Their Son Sire's 8th Birthday with a 'Fortnite' Themed Party
50 Cent's son celebrated his birthday and his dad threw him an amazing "Fortnite" themed party. Check out the amazing photos here.
When your father is 50 Cent, your birthday is going to be spectacular and for his son Sire, that meant a very cool "Fortnite" themed party.
As their son turned 8-years-old, the rapper and his ex, Daphne shared pictures and videos from their son's special day which included an impressive cake.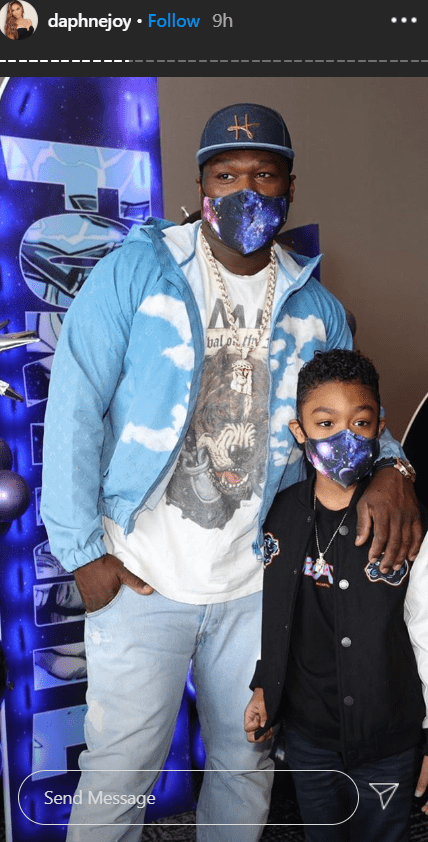 50 Cent and his son Sire celebrating his 8th birthday party on August 31, 2020 | Photo: Instagram/50cent
In one video shared to 50 Cent's Instagram page, fans got a glimpse into the party which included family members and swag branded with Sire's name.
In his posts, the proud father expressed his disbelief at how fast his son had grown, writing that time had flown by. In another post made in honor of Sire he said:
"SIRE AKA young handsome, you know big bank from the start."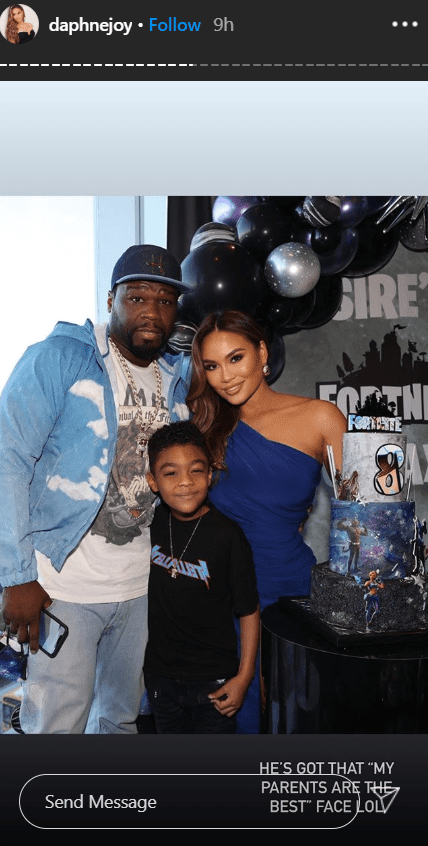 50 Cent, Daphne Joy and their son Sire during his 8th birthday party in August 2020 | Photo: Instagram/daphnejoy
From the pictures and videos shared by his parent's, it looks like Sire had a blast at his party and received well wishes from his father's followers.
Some eagle-eyed fans noticed that the rapper had misspelled "Fortnite", however, considering the work he threw for his son's party, he can probably be forgiven for the little slip-up.
The star spoke about his relationship with ]Jackson, calling it a sad situation.
While the relationship between 50 Cent and Sire is close, when it comes to his eldest son Marquise Jackson, things are not as smooth, with the rapper revealing that they were estranged.
During an Instagram Live with Van Lathan, the star spoke about his relationship with Jackson, calling it a sad situation. He said:
"His mom developed an entitlement that could not be met. So, with Marquise, I noticed over the years...I blamed it on his mom for a long time. But, it's not his mother. I've gone to places where he was at, and he left."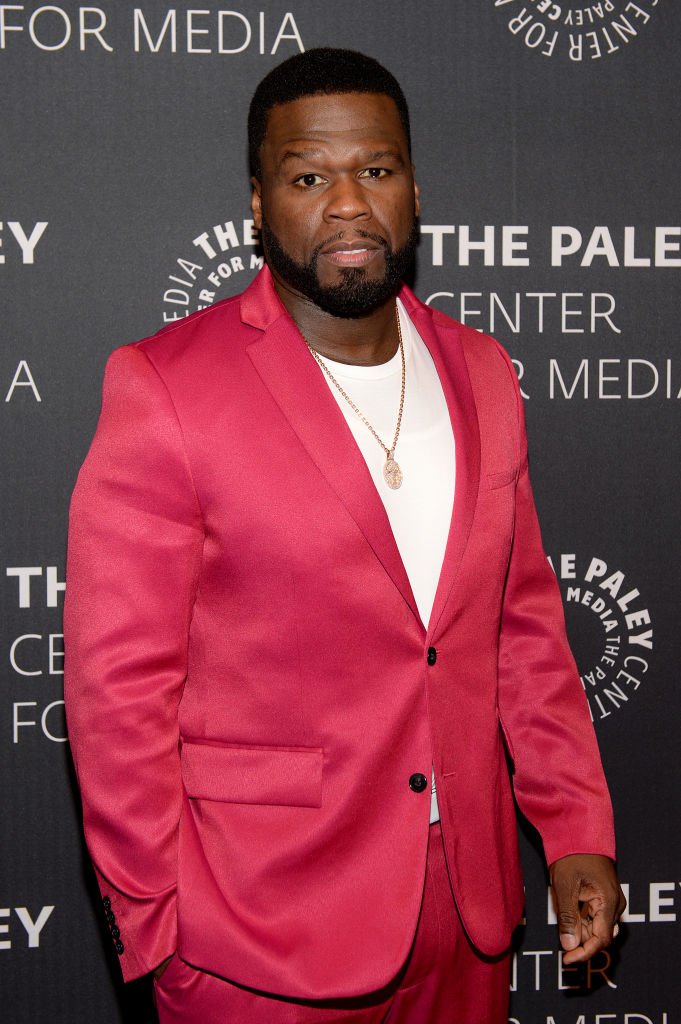 Curtis "50 Cent" Jackson attends the "Power" series finale episode screening in February 2020 | Photo: Getty Images
And it does not seem like their relationship is going to get better after their feud was reignited when
that he would not welcome his son back.
Jackson responded to his father's interview, posting a video where he said that he wanted no part of his father anymore.
Their relationship was not always strained. At first, the father and son were close with 50 Cent getting his name tattooed onto his right arm.
Jackson even called his dad a "superhero." However, things started going downhill when his mother Shaniqua Tompkins accused the rapper of setting her house on fire.
Please fill in your e-mail so we can share with you our top stories!