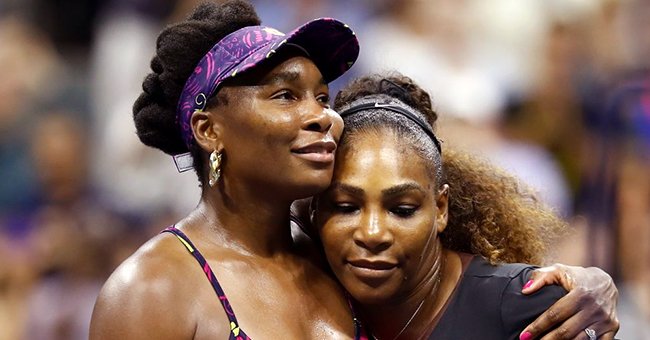 Getty Images
Watch the Emotional Clip That Serena & Venus Williams Shared of Their Journey as Tennis Stars
Tennis champions Serena and Venus Williams pulled fans' attention to a profound part of their lives in a short clip of when they were little girls and their journey to fame began.
Serena Williams and her older sister, Venus, are tennis legends in their own rights. Fans watched the grown women advance image and achievement on the tennis court, but at the core is the fact that they are sisters.
In the short clip shared on Venus' Twitter page, the narrative which recounted their story in her perspective made it known that the duo's achievements and milestones were constantly pitched against each other.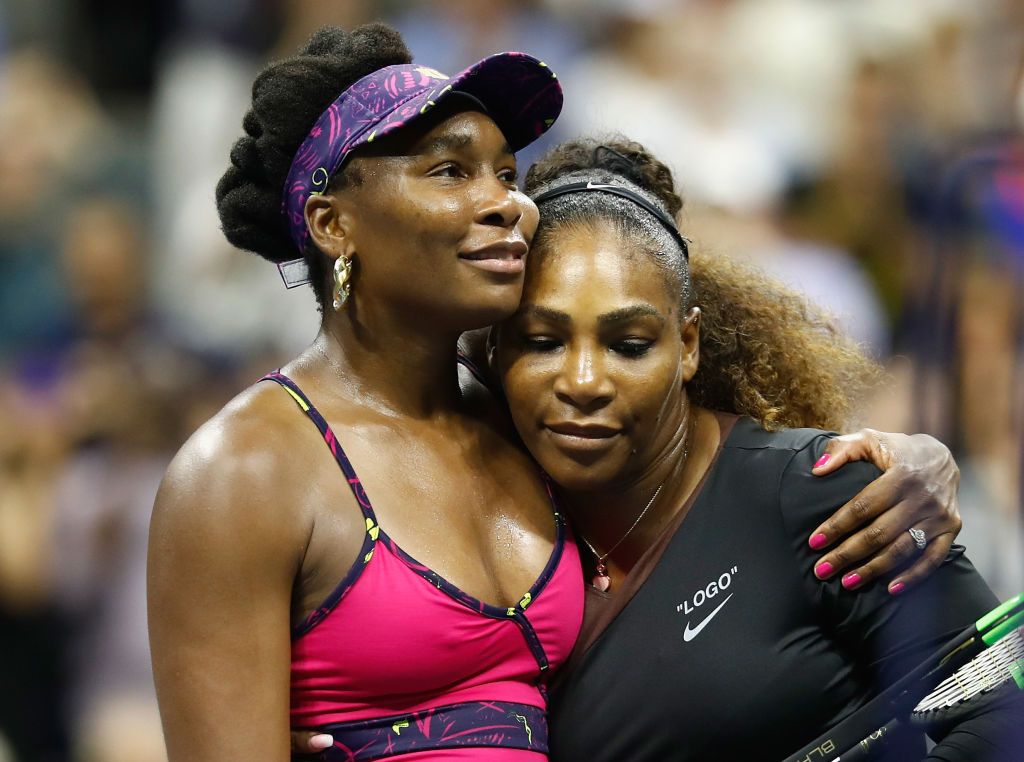 Serena Williams is congratulated by her sister and opponent Venus Williams following their ladies singles third round match on Day Five of the 2018 US Open on August 31, 2018 | Photo: Getty Images
The Nike-inspired video showed Venus and her younger sister when they were little girls with tennis aspirations. The clip shifted to show the girls as teenagers and young adults who thrived in the tennis court. The 1998 Grand Slam winner made it known that they were just "two sisters changing it."
They first played each other at the 1998 Australian Open and [Venus] came out in the top position against [her sister], Serena.
The mind-blowing video comes in the wake of the preparations for the US Open which would be missing some top players due to the novel coronavirus.
The sisters' latest game at Top Seed Open in Kentucky set them as contenders. In the end, Serena came on top in a 3-6, 6-3, 6-4 play. The 38-year-old revealed that she really fought to win the game because of her previous losses.
The mom-of-one also admitted that her sister played so well that she could not believe she would pull it off at the end. This brings to mind the first time the Williams sisters faced each other in an official match.
They first played each other at the 1998 Australian Open and Venus, who was 17-years-old at the time, came out in the top position against her 16-years-old sister, Serena.
The now 40-year-old Venus was a seven-time major winner and a former world No.1. These days, her sister, Serena, occupies that position.
Last year, the duo had fans gushing over their sisterly getaway. The tennis stars took a fun trip to the Bahamas where they bared their fit figures for some summer goodness.
In one of her vacation posts, Serena shared a stunning photo of Venus who rocked a neon dress. She went on to fawn over her fellow sports star in the caption.
Please fill in your e-mail so we can share with you our top stories!