Ava DuVernay Shows off Niecy Nash & Jessica Betts' Wedding Cake as She Celebrates Their Union
Filmmaker Ava DuVernay congratulates her friend, actress Niecy Nash on her recent wedding to her wife, singer, Jessica Betts.
Following the wedding of actress Niecy Nash and her beau, singer Jessica Betts, filmmaker Ava DuVernay took to her Instagram story to celebrate her friend. She posted a snap of the couple and wrote:
"I love you, friend. It was an honor to witness your wedding to Jess. Wishing you both more happiness than your hearts can hold. Xo."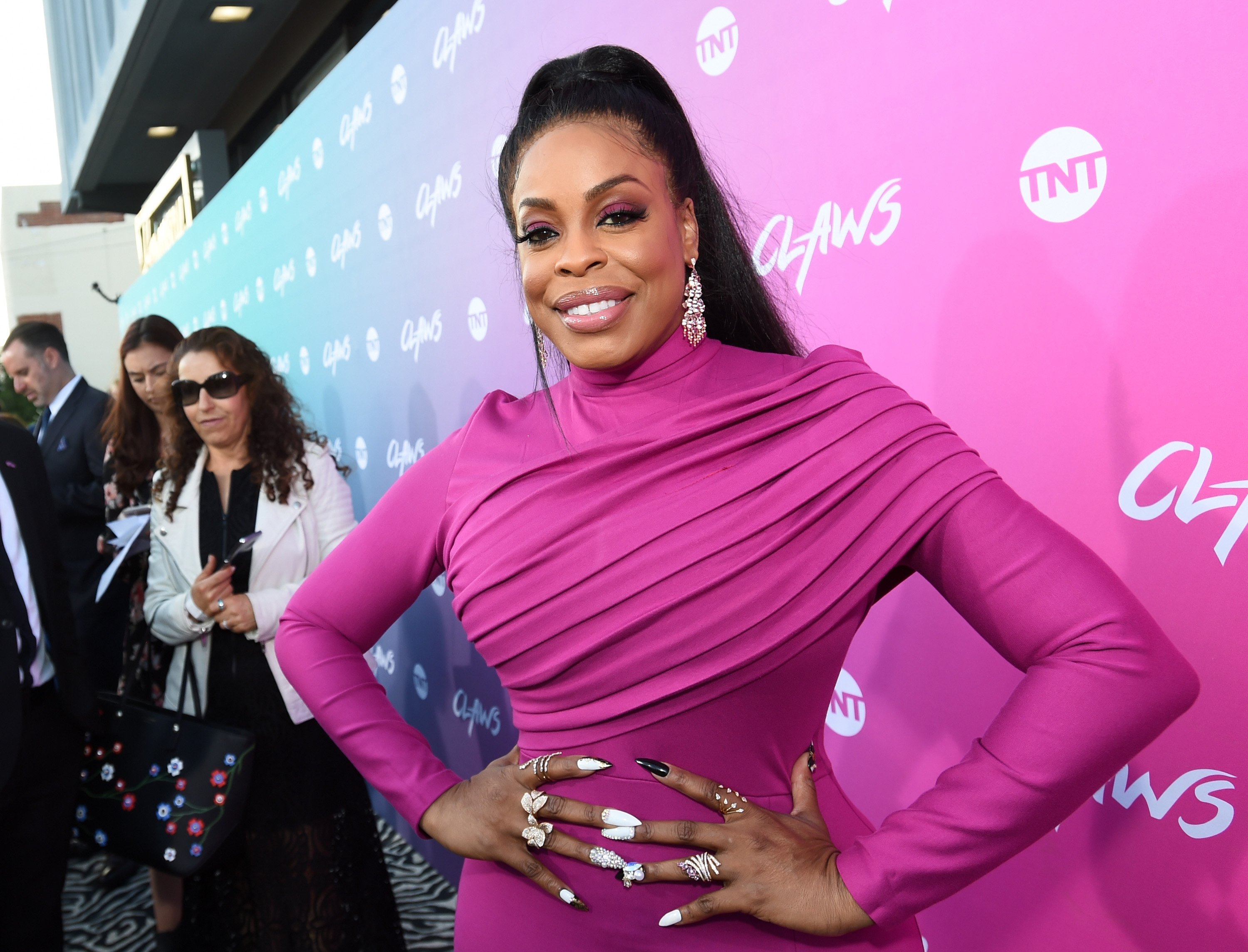 The beautiful picture was filled with love and warmth and featured Nash and Betts cutting their magnificent brown and white cake together.
Nash was dressed in her beautiful wedding dress with her long brown locks falling past her shoulders while her wife, Betts, wore a smashing white suit and a brown tie. 
Both women looked absolutely stunning as they held the knife together with Betts' hand over Nash's hand, and together they happily cut the cake. The beautiful outdoor wedding came less than a year after the actress revealed that she and her husband, Jay Tucker, were parting ways.
Nash and Betts' wedding came as a surprise to fans who had no idea they were planning to tie the knot. Without any preamble, the actress simply announced by sharing photos of the secret wedding, leaving her fans in shock but still happy for her.
Nash shared a photo of herself with her bride at their wedding. The two were holding hands and smiling joyously. The actress announced her new name in the caption:
"Mrs. Carol Denise Betts ? @jessicabettsmusic #LoveWins? ? @robertector."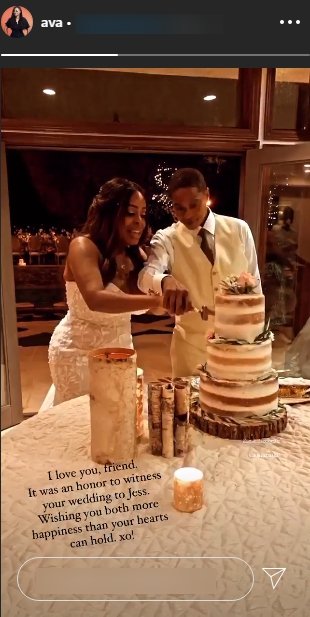 Nash looked radiant in her white lace wedding dress with no straps, a sweetheart neckline, and a mermaid finish. Her long veil trailed behind her. Betts wore a white button-down dress shirt, a matching white pair of pants and sneakers, and a tie.
The beautiful outdoor wedding came less than a year after the actress revealed that she and her former husband, Jay Tucker, were parting ways.
In 2018, Betts posted a video of her singing at Nash's wedding to Tucker. She praised the actress and expressed how blessed she felt to be in her presence. 
In the video, Nash and Betts sat side by side, with the actress still in her wedding dress as the singer played her song for her and strummed her guitar to the tune.
It remained unclear when they first met, but also in 2018, Betts appeared in a minor role alongside Nash in the series the actress is popular for, "Claws."
Nash was married to minister Don Nash in 1994 until they parted ways in 2007. Three years later, she tied the knot with Tucker and they remained married until they announced that they were getting a divorce less than a year before she found love with Betts.
Although fans were caught by surprise with the sudden news of her marriage, they can all see how happy she is with her new sweetheart, Betts.