Check Out Michael Strahan's Daughter Tanita's Amazing Art after She Opened Her Own Gallery
Michael Strahan's daughter has opened her own gallery and her proud father is making sure everyone knows about it. 
Having famous parents can sometimes put a lot of pressure on you to accomplish greatness and that means standing on your own two feet. 
In addition to being a former NFL star, Michael Strahan is also a father of four to daughters, Tanita, Sophia, Isabella, and son Michael Jr. 
Recently, Strahan's eldest daughter Tanita who is an artist revealed that she had opened her own gallery called "Tanita's Gallery."
Her proud father shared the news on his Instagram page where he linked fans to her new website and wrote:
"Proud of my first child, @tanitaa.st pursuing her dream and crushing it! Get your canvas at tanitasgallery.com #ProudDad."
On her website, Tanita is described as a visual artist that works with various mediums and the gallery showcases some of her phenomenal work. 
One piece that stands out is named "Tree of Life" and features a woman drawn as a tree with her afro the leaves and branches. 
He opened up about being a father, revealing that looking after twins definitely had its challenges.
Strahan is a great role model for his children, having conquered all of his career moves both in sports and as a television host. 
He opened up about being a father, revealing that looking after twins definitely had its challenges, especially when they were younger. He said:
"I'll tell you, those first three years, they are tough. One poops and the other one doesn't. One is hungry and the other one isn't."
Things have definitely gotten easier for the "Good Morning America" co-host who has started sharing glimpses into his life with his children. 
One of those pics was with one of his twin daughters where Strahan jokingly warns off boys from talking to his daughter, hilariously using the hashtag, "#IPlayedFootballDontForgetThat."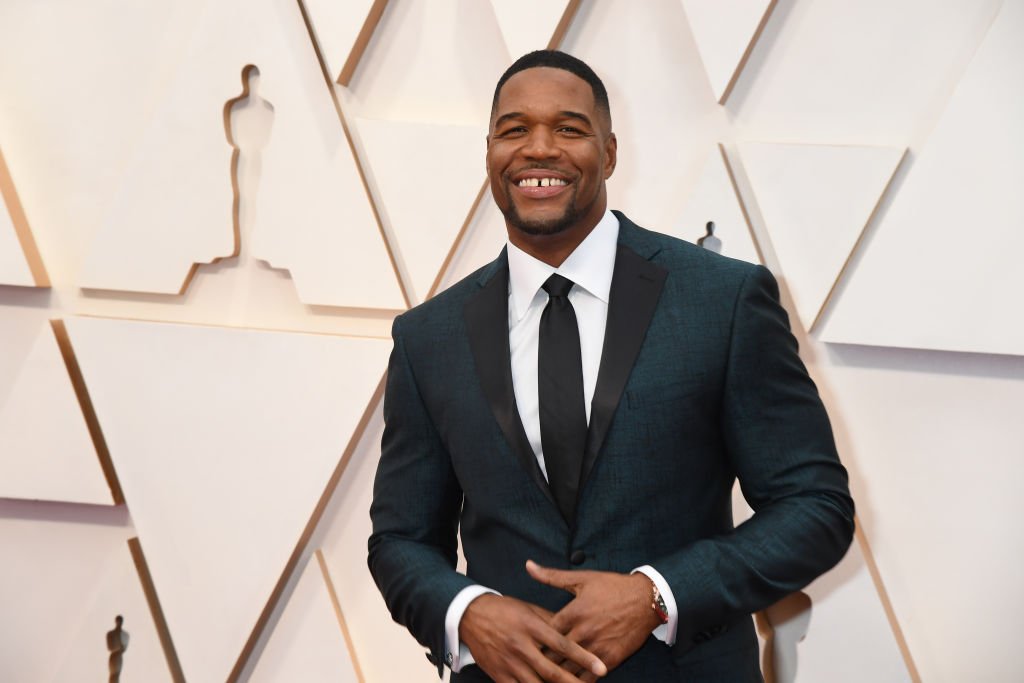 Last year he also shared pictures from a trip taken with his daughter Tanita and nephew C.J Strahan, when they visited London. 
In the photos, the trio sported large smiles on their faces as they explored the British capital city with Strahan calling it an incredible vacation.