Cameron Dallas Is Not Only a Blogger but an Actor and Singer — Facts about the Internet Star
Internet personality and actor Cameron Dallas, who has over 21 million followers on Instagram, is one of today's millennial superstars regardless of his problem with the law.
Dallas' internet career began in 2012 when he used to upload videos to the now-defunct video app and social media Vine. There, he used to post hilarious clips of him pulling pranks on friends and family members.
[Cameron] had been dealing with addiction and mental health.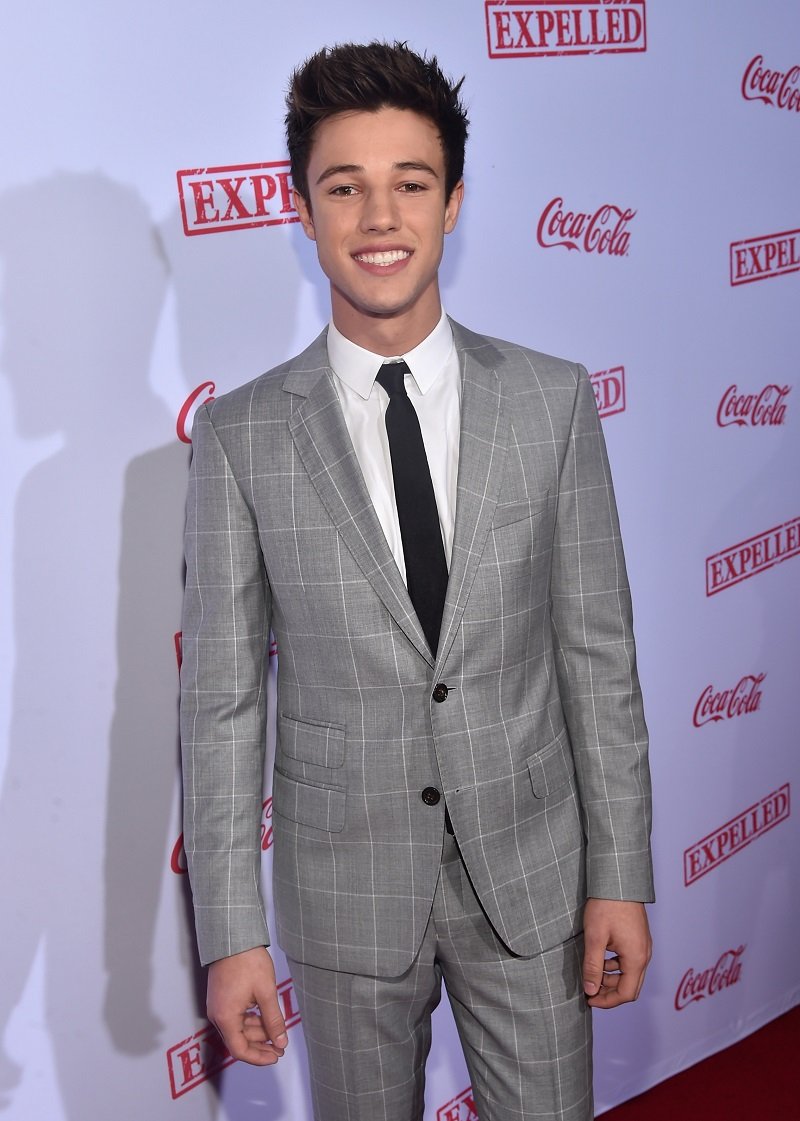 CAMERON DALLAS' CAREER
His videos were so good that, in only two years, he had amassed a little over 8 million followers. Dallas then took his creative and fun content to other social media apps, including Instagram and Snapchat, and even to YouTube.
Due to his popularity, it was only a matter of time for opportunities to come his way, and he has made plenty of great (and a few awful) choices in his career and life.
In 2014, for example, Cameron Dallas portrayed Felix, the main character of a film titled "Expelled." Later, he and Nash Grier took the roles of baseball players in another movie called "The Outfield." 
If that wasn't enough, the Internet personality got his own reality show on Netflix titled "Chasing Cameron." Released in 2016, it chronicled his life being an Internet celebrity.
CAMERON DALLAS' NETFLIX SHOW AND MUSIC
The main theme of the series, though, was watching Dallas going on tour through Europe, Australia, and New Zealand with a group of friends who were also mainly known for their popularity on social media.
Unfortunately, after a first season made up of 10 episodes, the show was not picked up.
Apart from that, Cameron Dallas has also embarked on the music industry. His debut single, "She Bad," came out in 2015. Three years later, he released his second song, "Why Haven't I Met You."
Dallas has been working as a model, as well, walking the runway for Dolce & Gabbana a couple of times, as #legend reported. About that experience, the Internet personality said:
"To go from taking photos of myself in my bedroom to actually walking the runway and doing what I wanted to do is really cool. I'm super-stoked."
CAMERON DALLAS' ARREST
Although Dallas is only 26 years old, his career has been nothing short of amazing. However, in recent years, he has made some headlines for negative reasons. On December 31, 2018, the Internet star was arrested in a hotel in Colorado following an alleged assault.
It was revealed that an ambulance was called to the Hyatt Residences Grand Aspen at around 5 a.m. to assist the man who was supposedly attacked by Dallas.
Eventually, Cameron Dallas was held in custody on a charge of second-degree assault, posted a $5,000 bond, and was released. Later that day, he shared his booking photo and explained that he protected himself and the people he cared about.
Later, in August 2019, he posted a video on Instagram (it's been deleted already) to tell his millions of followers that he had been dealing with addiction and mental health issues for more than two years.
Dallas admitted that there was a "big stigma" surrounding rehab and that he used to think of it as a "bad, dirty" place for "horrible" people to go. However, as soon as he got in it, he noticed how positive it could be.
The Internet star said that he had been in rehab trying to get better from anxiety, depression, "and a bunch of other things." At the time of his post, he had spent 105 days sober.
CAMERON DALLAS' STRUGGLES WITH ADDICTION
Dallas said that he hoped his post and platform could help other people who were also dealing with similar circumstances.
In February 2020, he opened up about his addiction during an interview with Young Hollywood. After saying that he had to go to rehab for a second time, Dallas explained that he was starting to feel comfortable with being helpless.
He also said that instead of running away from his problems and hide them behind alcohol, he was doing different types of therapy, including music, art, and group therapy.
Now, Cameron Dallas is doing a lot better. He and his girlfriend, Madisyn Menchaca, were recently spotted walking down the streets in California, and apart from saying that he's focusing on his music, he joked about popping the question right in front of the paparazzi.