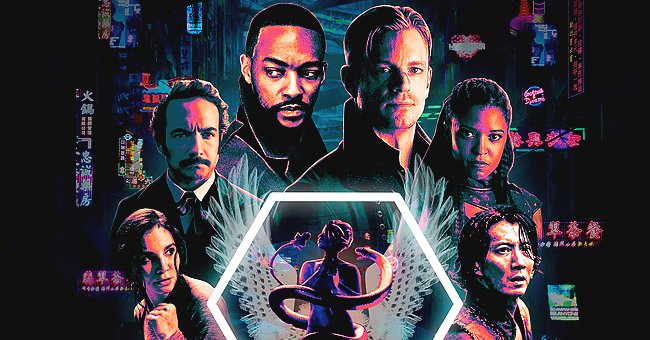 twitter.com/getFANDOM
Netflix Cancels the Sci-FI Drama 'Altered Carbon' after Only Two Seasons
Netflix has announced that the sci-fi drama "Altered Carbon" has been cancelled after two seasons. Here is what they had to say.
Netflix is saying goodbye to another one of its shows after they announced that the sci-fi drama "Altered Carbon" was being canceled after two seasons.
The show premiered in February 2018 with its second season finishing this year in February, followed by the anime movie "Altered Carbon: Resleeved."
The show created by Laeta Kalogridis is based on the 2002 cyberpunk novel by Ricard K. Morgan and takes place 300 years in the future.
"Altered Carbon" is centered around the character Takeshi Kovacs who is played by Joel Kinnaman in the first season and Anthony Mackie in season two. Mackie had expressed his desire to return to the show saying:
"I never had a bad day at work the entire time. It was so nice and open. Six months is a long time to shoot a show, but they really took care of me in a way I've never experienced before in this business."
However, his return would not be possible. Although Netflix bosses were happy with the show's performance, they were uncertain about production dates and balancing the needs of the large cast.
The decision to cancel the show was made in April as the streaming service also announced the cancellation of "The Society" and "I Am Not OK With This" due to the coronavirus pandemic.
Fans have expressed their disappointment at the cancellation news.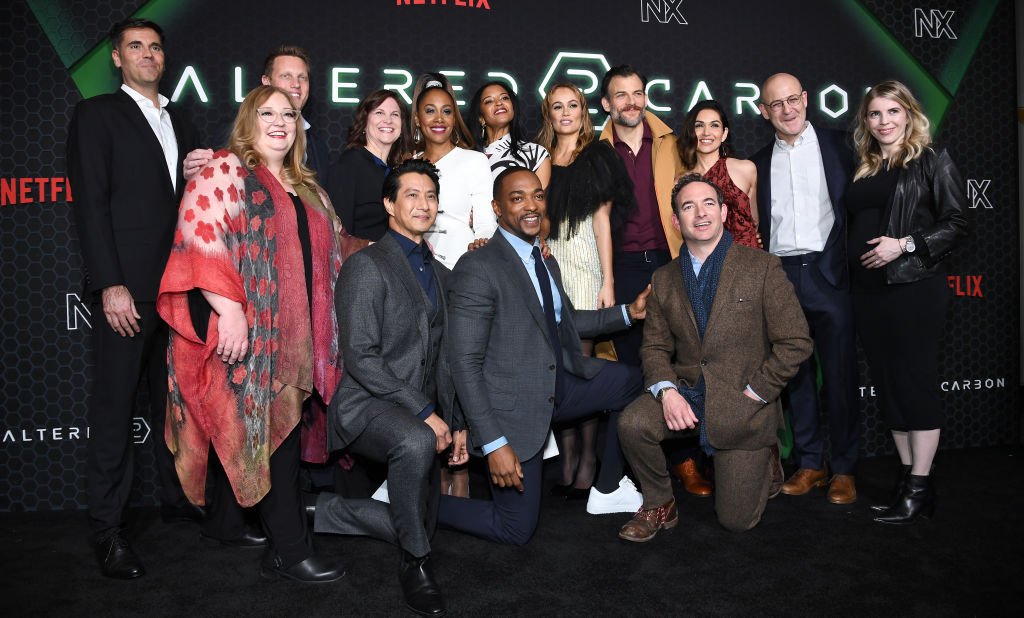 The cast of "Altered Carbon" attend Netflix's "Altered Carbon" season 2 photo call in February 2020 | Photo: Getty Images
Netflix released a statement saying that they were disappointed they had to cancel "The Society" and "I am Not OK With This."
While both shows were initially being renewed for a new season, the streamer was affected by budget issues. They said:
"We are grateful to these creators...and all the writers, cast and crews who worked tirelessly to make these shows for our members around the world."
Netflix also added that "Altered Carbon" was not being canceled due to COVID-19 related issues, but because of the cost renewal process.
Fans have expressed their disappointment at the cancellation news, with Erik Kain of Forbes calling it one of the best science fiction dramas on TV.
At the end of season two, many viewers were looking forward to seeing Will Yun Lee's version of Takeshi Kovacs become the center of the show.
In the series, Kovacs was a former soldier turned investigator who solved murders in a future where the human consciousness can be transferred to different bodies.
Please fill in your e-mail so we can share with you our top stories!