Damian Lillard & His Fiancée Kay'La Hanson Are Expecting Twins — See the Cute Reveal
NBA's Damian Lillard and his lover, Kay'La Hanson, had the most creative pregnancy reveal on social media as they let fans know that they are expecting twins.
Portland Trail Blazers star Damian Lillard and his partner, Kay' La Hanson are soon to become parents again. On his Instagram page, Lilliard shared a heartwarming post that showed that they were expecting twins.
The image which was shared on August 31, showed the star dad's stretched hands supporting his fiancee's and their little son's outstretched hands.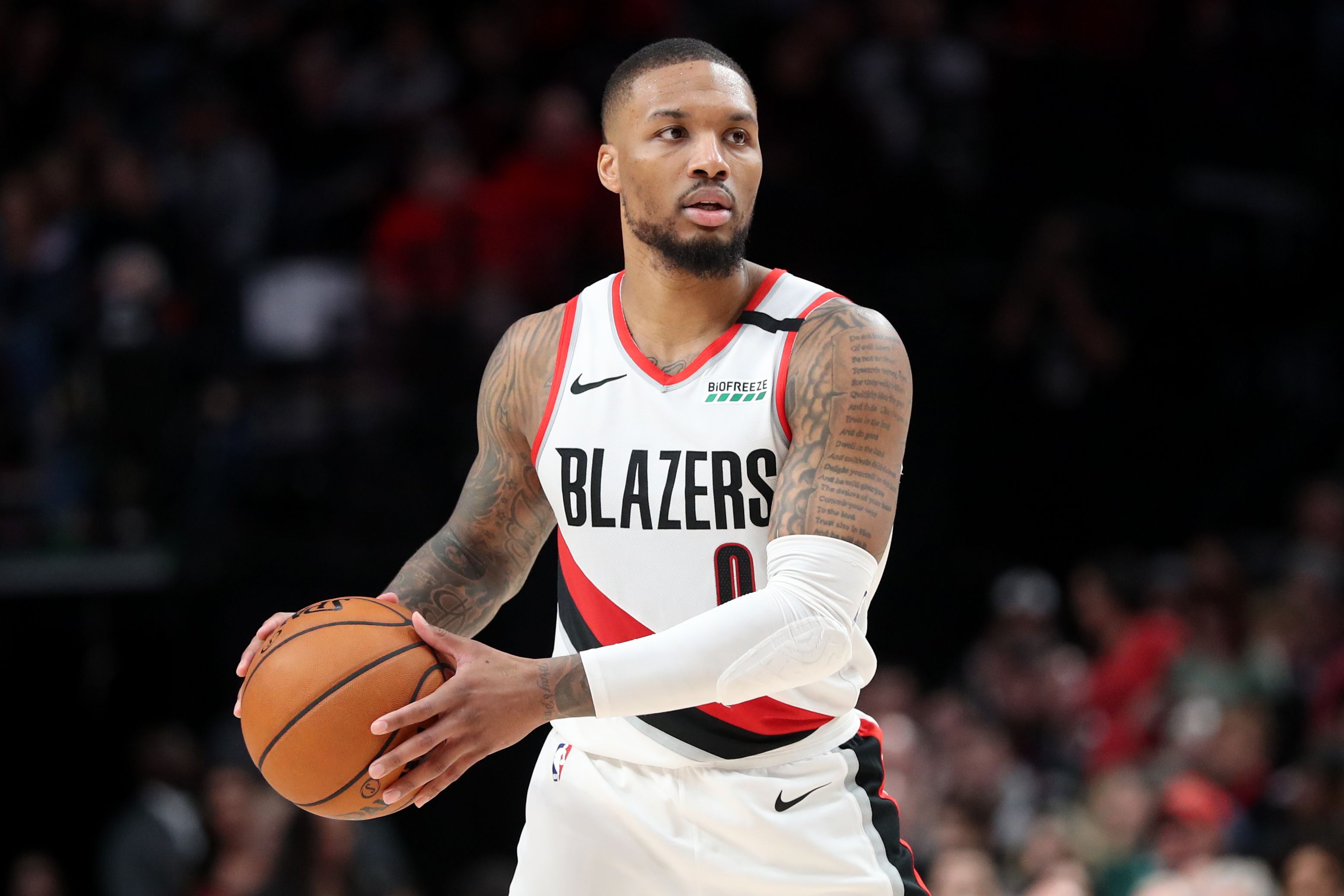 Lillard's young son, Damian Jr. had in his hands a green pod with two peas in it. The NBA star captioned his post with, "I'm a DADDY DADDY now… Happy for another boy, but this girl gone hit differently…"
Hanson and [Lillard] have been together since their college days at Weber University.
Fans racked up over 5000 comments as they congratulated the soon-to-be dad and wished his family well, with one commenter writing, "Congrats!!! You'll make a great #girldad."
Following his exit from the NBA bubble due to a knee injury, Lillard and his partner let fans know that they were expecting a boy and girl. Before leaving the bubble, the Trailblazers' point guard was named the Most Valuable Bubble Player.
Although it was not his wish to leave the bubble, the star player was optimistic about going home to his loved ones. He made it known that he missed his little son, Damian Jr.
On Instagram, the doting dad shared a sweet photo of him and his smiling mini-me inside a private jet while he gushed over the toddler in the caption.
Hanson and her lover have been together since their college days at Weber University. They became first-time parents in 2018 after welcoming their son, Damian Jr.
The couple was in the news after the basketball star proposed. It was a private affair but no less splendid. Some of Lillard's former team members were present at the event and they cheered the couple.
So far, the 30-year-old has had an excellent stint as a player for the Trail Blazers. In 2012, Lilliard got drafted as the sixth pick. He is currently a five-time all-star player with the Portland team.
When he became a father in 2018, the NBA MVP did not hold back as he made it known that it was a different level of happiness. He also confirmed that his fiancé's labor was worth it.