Fans Say Gabrielle Union's Daughter Kaavia Has Michael Jackson Vibes as She Poses in a Hat
Fans have tagged Kaavia James' new Instagram post as having Michael Jackson vibes. This stems from the little girl's poses with a hat, in about five different photo slides.
Gabrielle Union's daughter, Kaavia James has a new post on Instagram and fans said the photo has Michael Jackson vibes. The five-photo slideshow featured Kaavia in different poses. 
The nearly 2-year-old girl rocked a cute mint hat matched with her love-themed pajamas. Her cutely kinked hair added to the photo's charm as she held on to the hat in the first slide.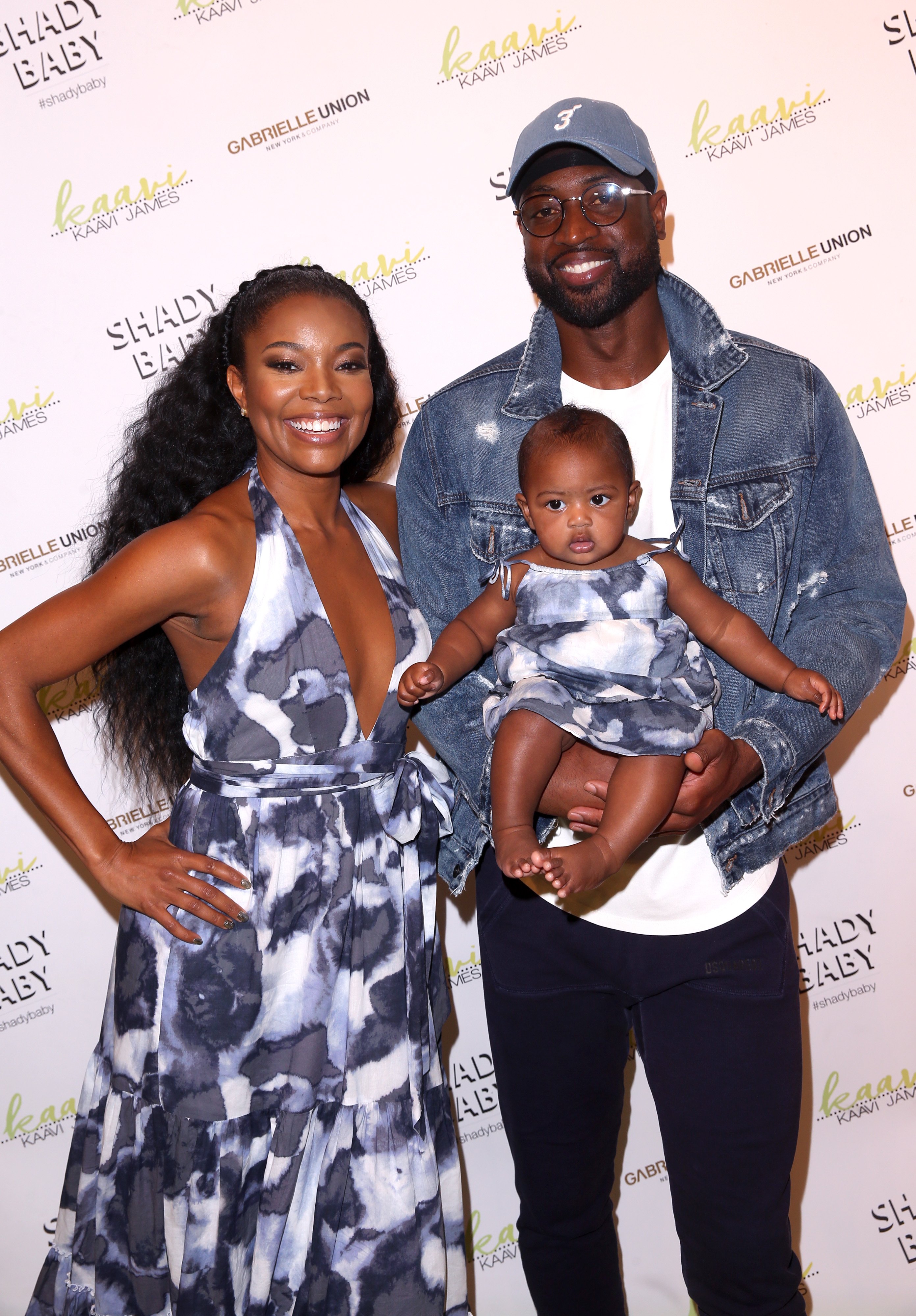 She had on a pair of white and black striped slides which had to belong to an adult as her cute feet were swallowed up. There was an adorably thin gold chain on her neck that wasn't obvious until the second photo slide.
The photos were taken indoors as the background showed a beautifully furnished space with a tabletop as the highlight. Perhaps this is due to the funny caption that followed the post. It read:
"I'm working the kid party circuit [...] The grandparents table, thats my sweet spot."

The post was soon loaded with various comments by fans. A particular fan found the matching outfit cute while another loved the hat. A third fan wanted to know who was behind the captions.
The majority seemed to agree that there was a Michael Jackson vibe to the post. The second photo had her looking down at the oversized slides that had slipped off her left foot. This image nailed the Jackson vibe.
The same could be said for the fourth photo where she had her feet planted together in a typical Jackson move.
Wade thinks that Kaavia looks like him but acts like her mother.

Kaavia James was born via surrogacy in November 2018, after Union had struggled with conception and miscarriages. Union had battled with heartache and disappointment. She shared all of these on Mother's Day in 2019. In another Instagram post, she said:
"For lots of people/families who have been on their own unique fertility/family creation journey [...] You wonder if you are worthy. You are."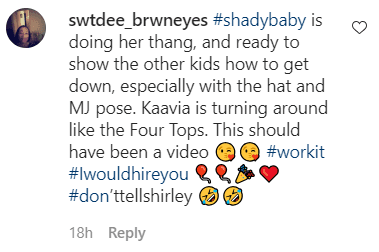 Union enjoys quality time with her daughter as various Instagram posts show the mother and daughter engaging in several fun activities. The quarantine period had interesting pictures of Kaavia all over social media as she bonded with her parents.
Union shared that she believes in advocating for oneself and being the center of your story. She added that many women were termed bad just because they didn't give every part of them to other people.
Union regularly creates time for self-care. This equips her to perform her motherly duties to her daughter and stepkids effectively.
Union told Us Weekly that she would be less of a mom if she didn't go out to do the job she loves. She added that she is grateful for her career and her daughter.
Union's husband, Wade, thinks that Kaavia looks like him but acts like her mother as she is very particular and knows what she wants. He added that this has made parenting easy.