Loretta Lynn Is 88 but Doesn't Plan to Stop Making Music — inside Her Longevity
Living legend Loretta Lynn, who has been a country musician for over six decades, has made it clear that she has no plans of slowing down her career.
Born in April 1932, Loretta Lynn has been active in the music industry since the early 1960s, when she landed a contract with Zero Records and released her first single, "I'm a Honky Tonk Girl."
Loretta Lynn's health has been making headlines in recent years.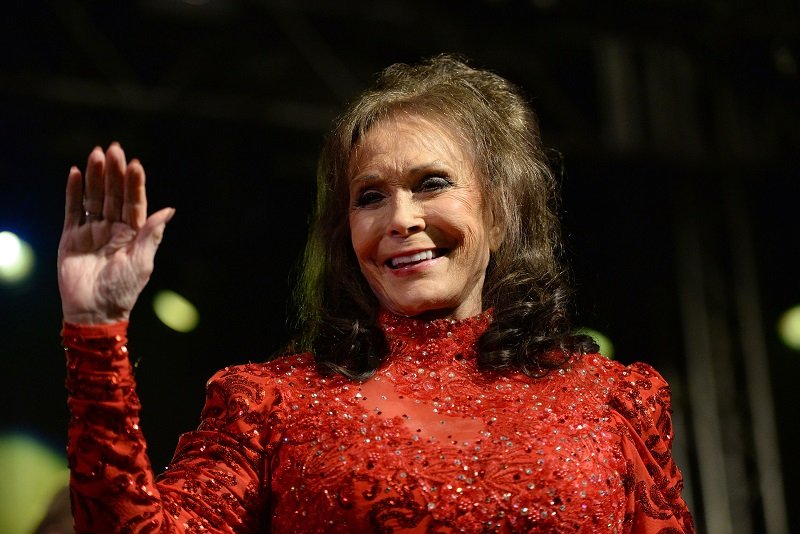 LORETTA LYNN'S CAREER
Around the same time, she started working with Teddy and Doyle Wilburn, also known as the Wilburn Brothers. Eventually, she performed at the Grand Ole Opry, one of the most important venues for country music in the US and the world.
After that, Loretta signed a contract with Decca Records and released her first major hit, "Success." From that point on, her career kept getting better.
Her first album, "Loretta Lynn Sings," made it to number 2 on the country charts, and plenty of her songs were among the Top 10 country hits. Loretta's most famous hit is "Coal Miner's Daughter," in which she described some details of her life growing up.
In 1976, the singer released an autobiography with the same title, and it became a best-seller almost immediately. In fact, the book was so popular that it was turned into a film, released in 1980.
LORETTA LYNN'S HUSBAND, OLIVER
As per her love life, she has been married only once, and it was to late talent manager Oliver Lynn. With him, Loretta Lynn had six children: Betty, Jack, Clara, Ernest, and twins Peggy and Patsy.
Unfortunately, the country music star has buried three members of her family. The first one to die was her second son, Jack, who passed away in July 1984, trying to cross the Duck River on horseback. He was only 34 years old.
Then, in August 1996, Oliver passed away due to diabetes-related health problems. In 2013, Loretta's eldest child, Betty, died of emphysema.
The relationship between Loretta Lynn and her husband was quite negative, to say the least, as it was filled with infidelity and physical abuse. However, they stayed together for decades, and despite the turmoil, they supported each other.
LORETTA WILL NOT RETIRE ANYTIME SOON
At the moment, Loretta is 88 years old and reluctant to retire. In fact, the singer told Elle Magazine in 2016 that she would not stop until she's "six feet under," and that although she doesn't really need to work, she cannot stand not working.
That was probably the reason why, until that point, she kept playing over 100 shows per year, releasing new music frequently (she has 54 studio albums), and selling out theaters.
One of the most interesting aspects of the country music living legend is that, ever since the 80s, she has been wearing elegant gowns for her live shows. About them, Lynn told Elle:
"I was so proud of myself when I started wearing them because I'd be wearing a big ol' gown and be looking like 'Gone With The Wind.'"
The singer went as far as to admit that she hates it when other artists don't dress properly for their shows because, according to Lynn, fans come to see "something different."
LORETTA LYNN'S STROKE AND HIP FRACTURE
Loretta Lynn's health has been making headlines in recent years, though. In May 2017, she suffered a stroke at her home. Since Loretta could not use her left side, the singer admitted that she was afraid she couldn't sing again.
After undergoing physical therapy, she got a lot better, but the stroke affected her hearing and timing.
Later, in January 2018, she fell at her home and fractured her hip. In September of that year, Loretta told People that she would not let any of those negative situations mess up with her career, claiming that she never thought of giving up.
The country music legend pointed out that her memory has been getting fussy, as well, but that releasing new music has given her renewed energy.
In June 2019, her fans got shocked after a few tabloids claimed that Loretta was in a nursing home and on her deathbed.
The singer, however, took to social media to hilariously make clear that it was nothing but lies and that she was doing okay. Loretta Lynn's sense of humor is intact!