See This Funny Pic of Reese Witherspoon's Look-Alike Son Tennessee, 7, Hanging Upside Down
Reese Witherspoon's youngest son might be the next batman if he keeps hanging upside down. The young boy showed off his impressive skills in several parts of his home. 
On Sunday, Reese Witherspoon showcased the unusual talent of her youngest son, Tennessee. The little boy revealed that he is fearless of hanging upside down.
Witherspoon, 44, shared various photos of her young boy balancing himself while hanging from different areas in their home. The post is found below.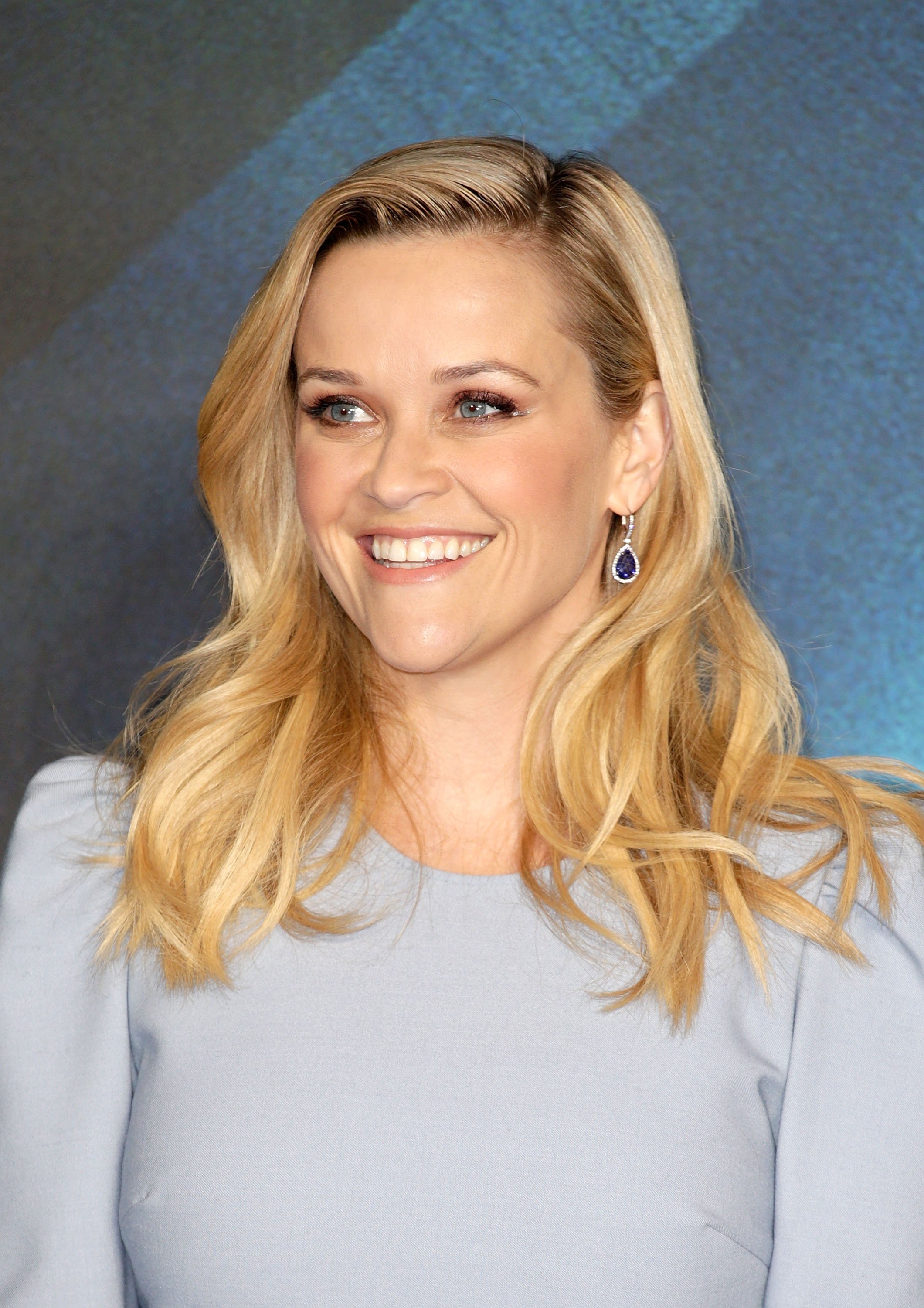 TENNESSEE IS UPSIDE DOWN EXPERT
In the first slide, Tennessee is wearing an all-red outfit while hanging from a kitchen countertop. The little one's feet are touching each other as he shows off his impressive skills. 
In the second slide, Tennessee hangs from a brown table with chairs around it. This time, he is wearing a white long-sleeve t-shirt with black pants and white socks. Maybe this is a daily practice. 
In the last slide, the young boy has managed to pull off the same upside-down trick in his parents' vehicle. He holds onto the car's grab handles on the roof for support.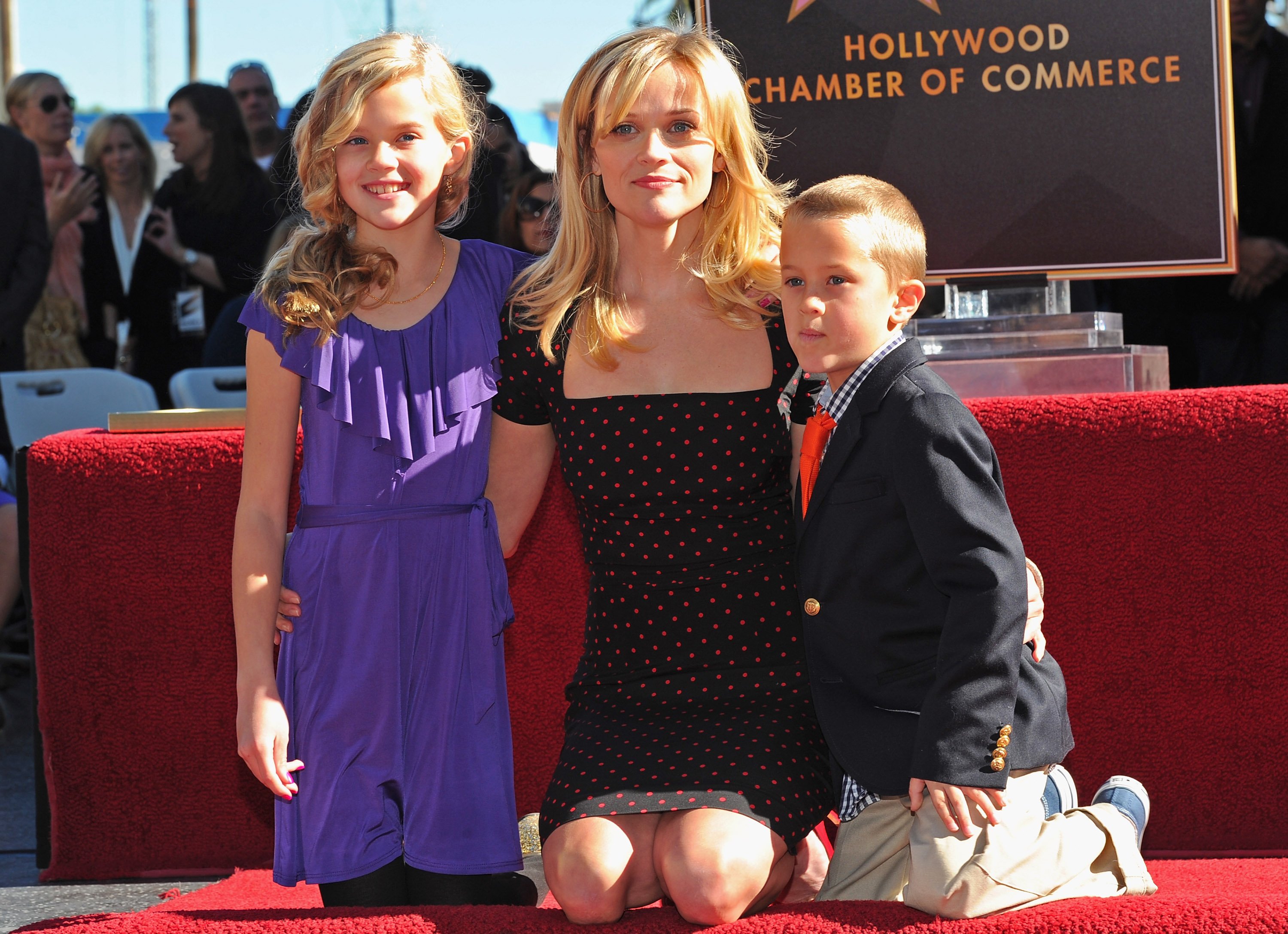 WITHERSPOON'S SARCASTIC COMMENT
Again, Tennessee is wearing a different outfit — navy blue t-shirt and red shorts — implying that this might be part of his daily routine. Unlike his serious face in the other photos, his mouth is open in the last stunt. 
"Home schooling is going great," Witherspoon sarcastically wrote in the caption for the shots. Of course, most kids would want to play around instead of getting educated. 
Witherspoon shares Tennessee, seven, with her husband, Jim Toth. She is also a mom to Ava, 20, and Deacon, 15, from her previous marriage to Ryan Phillippe. 
GLAD TO HAVE KIDS EARLY
Last September, Witherspoon said that having kids at a younger age was better for her because of how hard pregnancy is on her body as she gets older. She was 23 when she had her first child.
Witherspoon also admitted that it was "scary" at the time. Back then, the actress' career was just taking off. Having a child completely changed her life, she noted. 
DUTY TO EMBARRASS THE KIDS
However, these days Witherspoon seems to have mastered her mothering job. In August, she joked that part of motherhood was having to embarrass her kids. 
Speaking on "Jimmy Kimmel Live," Witherspoon implied that embarrassing one's kids goes hand in hand with bonding. "It's our job as parents to really ramp up the embarrassment," she insisted.
DANCING TO HER SON'S SINGLE
One way Witherspoon may have done that was when she celebrated the release of Deacon's first single in July. The actress joked about taking to TikTok to do a celebratory dance. 
In the clip, Witherspoon sat with her son, bopping to the new music video. All of a sudden, she realizes, "Oh my god! Deacon! I should make up a TikTok dance to the song." 
Deacon hilariously puts a palm to his face and begs his mother not to do so, but Witherspoon is already on her feet and moving. Witherspoon definitely has the humiliation task of her kids down to a science.