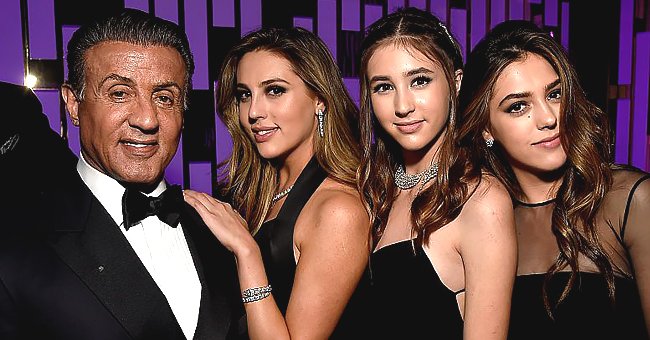 Getty Images
Sylvester Stallone's Daughters Sophia and Sistine Reflect on the Dating Advice He Gives Them
Sylvester Stallone's daughters Sophia and Sistine revealed how the Hollywood actor has helped them let go of suitors in the past.
In an interview with HollywoodLife, sisters Sophia, 24, and Sistine Stallone, 22, opened up about some dating tips they have received from their father, Sylvester Stallone. Sistine shared:
"He actually gives the best dating advice."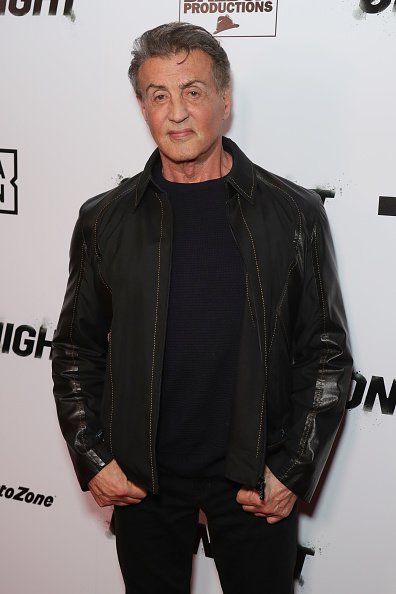 Sylvester Stallone at Writers Guild Theater on November 21, 2019 in Beverly Hills, California. | Photo: Getty Images
The stunning sisters spilled the tea on some dating advice the "Rocky" star has shared with them while promoting their podcast "Unwaxed." The 74-year-old actor even had advice for them on how to dump a guy.
Sistine said that she and her sister have broken up with men using the exact words their father would give them. "There are guys that have been broken up with, via my dad, and they have no idea," she said.
Recently, the sisters were photographed enjoying the beach in their bikinis.
In fact, it is a family affair. Their 52-year-old mother, Jennifer Flavin, and their younger sister, Scarlet Stallone, also help weigh in on the sisters' dating lives.
Sistine explained that dating any of them means dating the entire family. The guy needs to have the whole family's approval before being given a chance to come into their home.
Sophia, however, clarified that their family is not as strict as they seem. She explained that they are very casual, open, and fun.
Sistine also revealed the quality of the guy her parents and younger sister, Scarlet, look for in a suitor. Scarlet wants someone to be funny.
Their father wants a guy who gives a firm handshake. As for their mother, she wants someone who is a gentleman.
There is no wonder Sistine and Sophia would have many guys going head over heels on them. The two are stunners.
Recently, the sisters were photographed enjoying the beach in their bikinis. They joined their parents at a beach in Southern California.
Aside from Sistine and Sophia, Scarlet, 18, is also turning heads. The aspiring actress also inherited her parents' genes.
Recently, Scarlet and Sophia were spotted doing a grueling workout on the streets of West Hollywood. They showed that the COVID-19 pandemic could not slow down their fitness.
Many gyms have temporarily closed as part of social distancing measures. Sophia and Scarlet continued with their workout on the street outside the Dogpound Gym.
Earlier, their father's social media post related to the pandemic drew mixed reactions from fans. Stallone shared a photo of his famous character Rambo without a face mask.
Please fill in your e-mail so we can share with you our top stories!