Nick Cordero's Wife Amanda Kloots Says September Will Be a Hard Month after Husband's Death
Nearly two months after Amanda Kloots lost her husband, actor Nick Cordero, to coronavirus complications, the widow's mourning continues.
Fitness enthusiast Amanda Kloots, 38, took to Instagram to express her thoughts as she enters the month of September - the most eventful time that happened between her and Nick Cordero, who passed away on July 5. She wrote:
"September is going to be a hard month for me."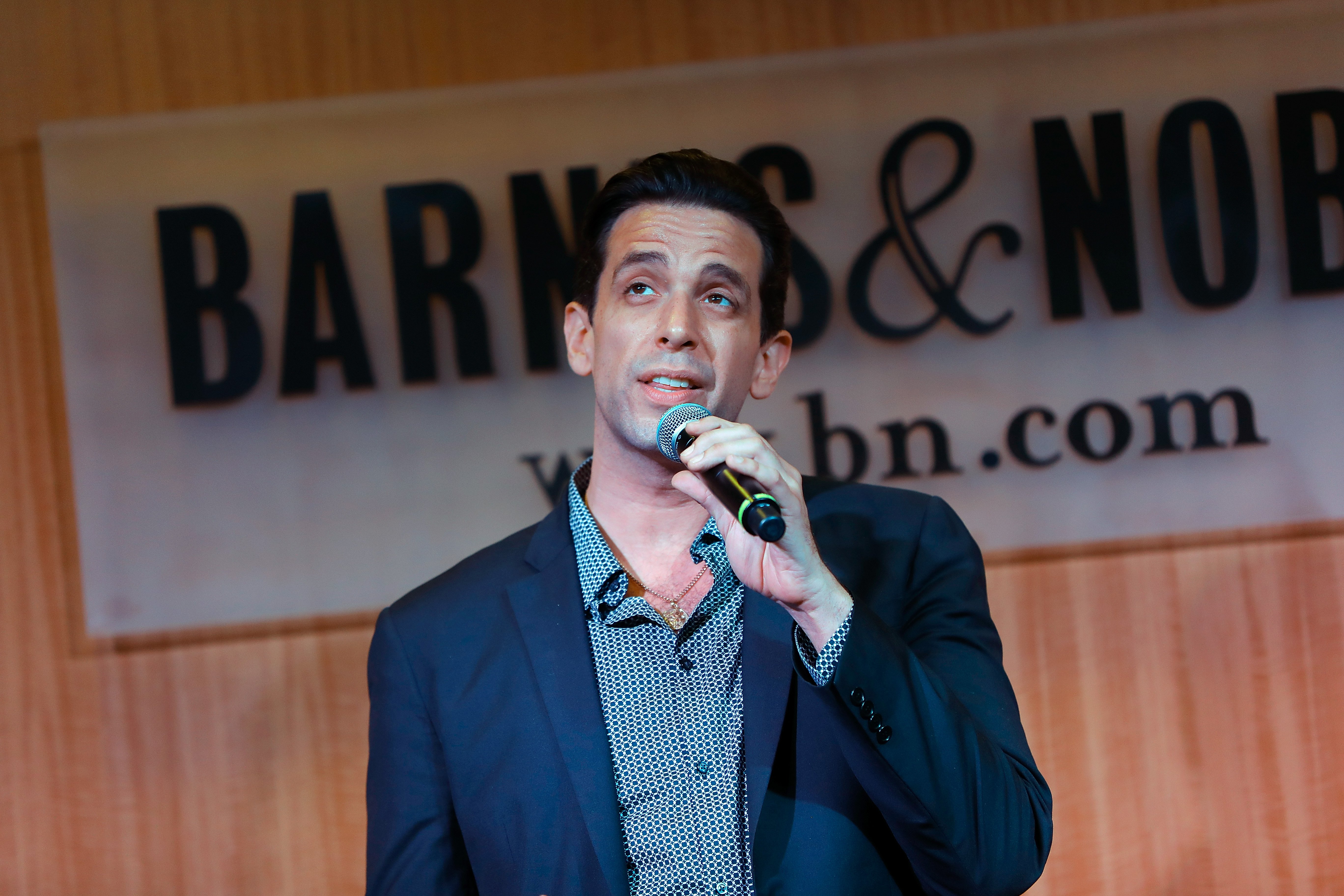 Kloots stated that September is the "month of high and lows." This month, Kloots and Cordero would have been celebrating their third wedding anniversary.
A special song will be released in honor of the couple's anniversary. A memorial for the "Bullets Over Broadway" star is scheduled for the weekend.
Cordero's posthumous solo album will be released on his 42nd birthday on September 17. Meanwhile, as she copes with grief, Kloots said she would take one day at a time and focus on the things that will make her happy.
As Cordero's death remains fresh in her memory, Kloots admitted she has difficulty adjusting to a new reality. Last month, Kloots shared on Instagram Cordero's old photo of herself napping beside him.
Kloots expressed that she has been longing to feel Cordero's warmth and presence. She also wrote that she misses sleeping next to her husband and cuddling against his shoulder. 
She said they were about to move to Los Angeles from New York when he got infected with COVID-19. 
Kloots has been using social media to share about her journey to healing. Earlier, she opened up about how she felt picking up her husband's ashes, an experience she described as "surreal and horrible." 
She also felt she could not function because of the pain she was feeling. With the help of her family, though, Kloots has been able to get through the grieving process.
Kloots recently took up tennis as a new hobby to help her overcome grief. Aside from sports, Kloots would also do daily workouts together with her sister-in-law.
The "Rockette Sisters," Kloot's former dance group, also cheered her up after she movied into her new home in Los Angeles with one-year-old-son Elvis. 
The group made a surprise visit to Kloots, wearing colorful outfits to lighten up her mood. They also held up signage that says, "Live Your Life," a reference to Cordero's hit single.
While Kloots struggles with Cordero's loss, she vows to continue to go through life and to make sure their child will have a bright future in the years to come.
It's a bittersweet change for Kloots to live in the house Cordero bought before his death. She said they were about to move to Los Angeles from New York when he got infected with COVID-19. 
Though she still feels so much pain over his loss, Kloots is thankful that her husband prioritized his family's future before he passed away.