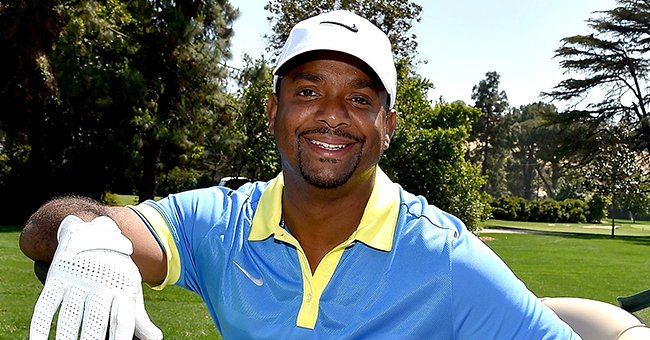 Getty Images
Alfonso Ribeiro's Baby Daughter Melts Hearts as She Fits into a Steel Bowl in a Cute Snap
Actor Alfonso Ribeiro's wife of almost a decade, Angela Ribeiro shares an adorable snap of their 1-year-old daughter, Ava trying to fit into a steel bowl.
Actor Alfonso Ribeiro's youngest daughter, Ava is the absolute cutest in a recent photo posted by his wife, Angela Ribeiro. Angela took to her Instagram story to share a heart-melting photo of their daughter, Ava fitting into a steep bowl with her small body. Angela wrote:
"When one of your hobbies is seeing how many different bowls you can fit into…"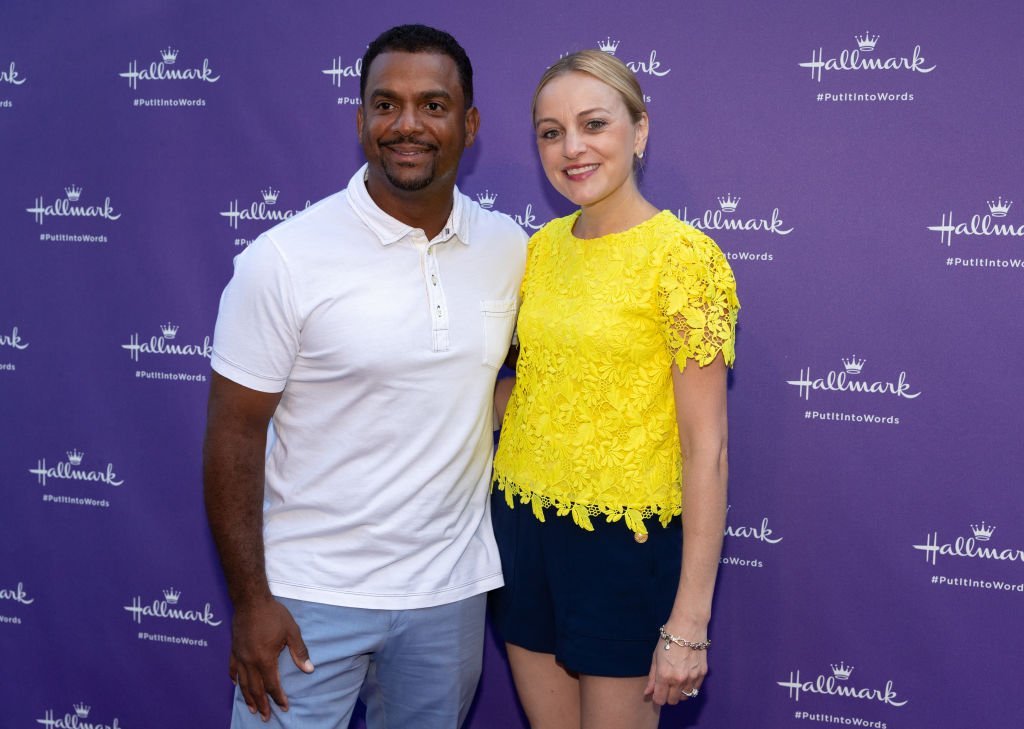 Alfonso Ribeiro & Angela Ribeiro at the launch party for Hallmark's "Put It Into Words" campaign on July 30, 2018. | Photo: Getty Images
The snap showed Ava wearing nothing but diapers and trying to squeeze inside the steel bowl placed on the floor. Her face was hidden from the camera as she directed all her focus to her socks-clad feet, trying to make more room for herself.
It seemed like she did an excellent job of making enough room to sit comfortably. Behind Ava, the great bowl conqueror, were grand brown cabinets that stood stark against the lighter-colored marble floor on which her bowl sat.
Ribeiro described his infant as a very happy child who was always smiling and connecting with everyone.
Although Ava seems to have taken up her space in the house with her fabulous personality, she has not been around for long.
"Ava Sue Ribeiro finally decided to send @mrsangelaribeiro1 to the hospital on Mother's Day and came into our world early yesterday morning."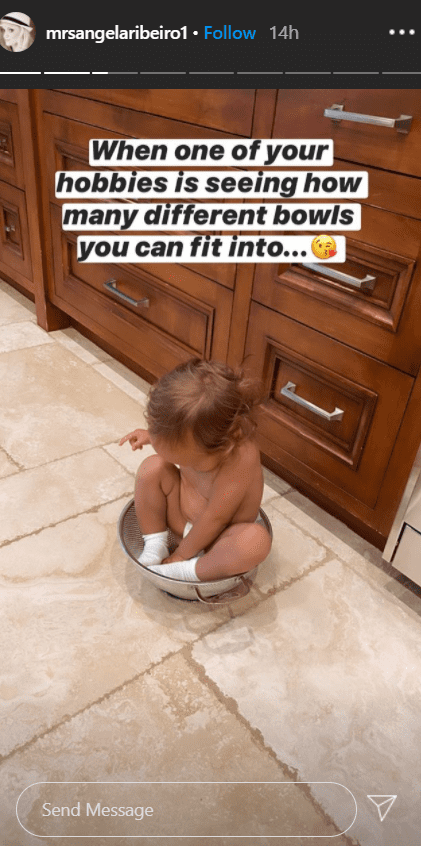 Alfonso Ribeiro's wife, Angela Ribeiro posting an adorable picture of their daughter. | Photo: Instagram/mrsangelaribeiro1
He posted a heart-warming picture of the newborn snoozing while adorably swaddled in a white blanket and a striped baby beanie with a bow on it. Ribeiro assured his fans and followers that both mommy and baby were doing great and gave thanks to the doctor who handled the delivery process.
Not long after she was born, Ava was already making waves in the heart-stealing department. The adorable tot was so sweet that she captured the heart of whoever met her. The actor told People that he felt so lucky that she was such a happy baby.
Ribeiro described his infant as a very happy child who was always smiling and connecting with everyone. Thankfully, her energy was matched because their home was a happy one filled with lots of love.
Ava came into the Ribeiro clan as the fourth child. The oldest child was their daughter Sierra, who the actor had with a former partner, Robin Stapler. Stapler and Ribeiro went their separate ways in 2006 after being married for four years.
Six years later, he said "I do" to his wife Angela, who reportedly used to be a stellar diver in the diving team of Northwestern University. After they exchanged vows in 2012, they welcomed their sons, Alfonso Jr., and Anders.
Ava's presence has been a great addition to the Ribeiro clan. The family has carried on being the happy bunch they have always been, enjoying every moment of their lives together.
Please fill in your e-mail so we can share with you our top stories!