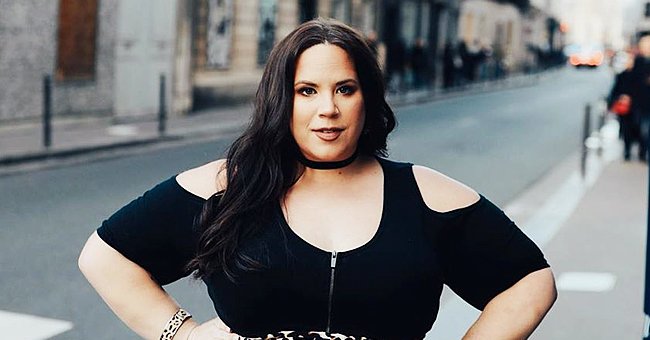 instagram.com/whitneywaythore
Whitney Way Thore Responds to Criticism after She Called Herself Fat
Whitney Way Thore is no stranger to comments about her weight, but when people start to tell her how not to label herself, she has a problem. Even if her followers might have meant well, Thore hit back at them.
On Monday, Whitney Way Thore of "My Big Fat Fabulous Life" responded to fans who had something to say about a post she shared last week. The post in question saw a young Thore in a colorful one-piece swimsuit at a pool.
In the caption, Thore joked that she has been giving "high fashion" from a young age before adding, "But seriously, can I get this suit in size fat?" Many did not take kindly to her using the word "fat." Her response is found below.
In her reaction post, Thore included a current photo of herself with five quotes from persons discouraging her from using the word fat. "You are not fat... you are beautiful!!" read one.
Yet Thore was having none of it. "It's actually insulting to insist that a fat person who has identified as fat actually isn't fat," she wrote in the first of four points in the caption.
Thore said that it is obvious that she is fat. She added that people who try to dismiss the word and replace them with personality adjectives imply that someone cannot be both smart, for example, and fat.
Thore noted that alternative words to fat like "fluffy" and "chunky" make her cringe. She insists that the word fat should be as neutral a descriptor as words like tall, white, and the like.
While Thore's fans will always have their own opinions on using the word, potential boyfriends do have to be comfortable with her weight. In a January episode of her show, Thore made that clear.
While lounging outside with then-fiancé Chase Severino, Thore asked him to guess her weight. Severino guesses too low at first before finally getting it right.
In a subsequent side interview, Thore explains that she likes her man to know how much she weighs so he won't be surprised. At the time, Severino did not seem the least bit bothered.
Whitney Way Thore at 3rd annual theCURVYcon during New York Fashion Week on September 9, 2017 in New York City. | Photo: Getty Images
Later that year, viewers saw that Thore inadvertently worked to lose some pounds by weightlifting. She even partook in a weightlifting competition and finished second place.
However, it seems last month that Thore was no longer doing weightlifting training. In a Q&A with fans on Instagram, she admitted she had not trained since March. She plans to pick it back up, though.
In July, Thore also opened up about her new relationship status. After her romantic Paris proposal last year, Thore and Severino have split up. The latter is now expecting a child with someone else.
Despite how painful it was, Thore announced that they were no longer engaged to clear up future rumors. As fans began lashing out at Severino, Thore insisted that she was not interested in being hateful. Her focus is on the future.
Please fill in your e-mail so we can share with you our top stories!