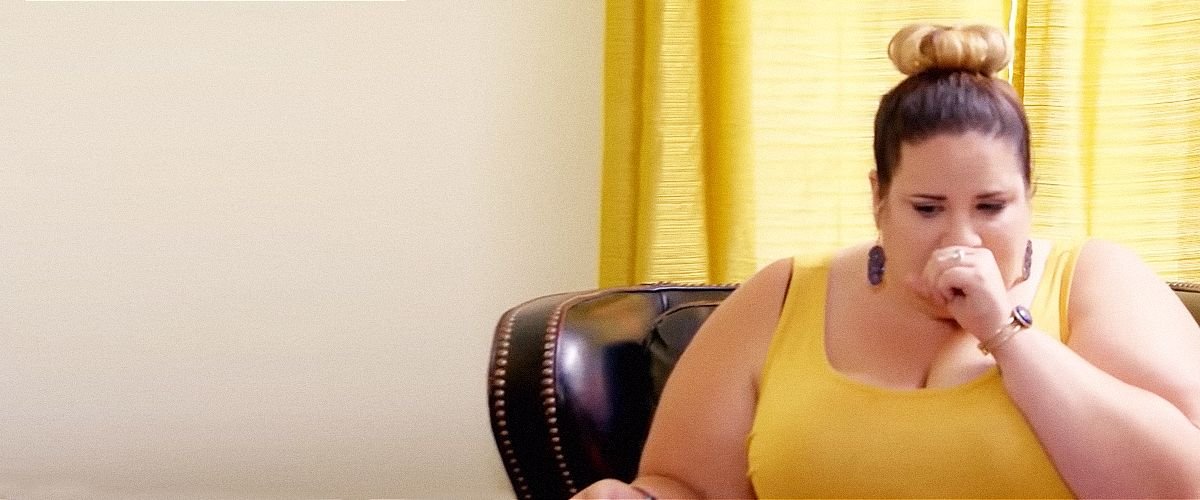 youtube.com/tlc uk
Whitney Way Thore Opened up about Hurting after Split from Fiancé Chase Severino — inside Her Personal Life
"My Big Fat Fabulous Life" star Whitney Way Thore opened up about her breakup with fiancé Chase Severino, just nine months after his romantic proposal in Paris.
It looked as if "My Big Fat Fabulous Life" reality star Whitney Way Thore had found The One. She was in love, and her beau Chase Severino popped the question in the city of love itself -- Paris -- in October 2019.
But now, Severino has announced he is expecting a baby with another woman, and Thore is dealing with the pain of the end of a dream.
One of the problems reality stars face in opening up their lives to the public is that when the inevitable problems we all go though surface, their pain is out there, a public spectacle for all to comment and feast on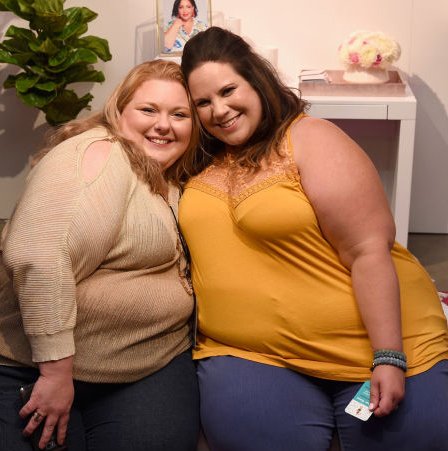 Whitney Way Thore (R) at the 3rd annual theCURVYcon during New York Fashion Week in 2017 | Source: Getty Images
MEETING CHASE SEVERINO
It all started in early 2019 when Thore's business partner in the fitness program NoBS Active introduced her to an old college buddy, Chase Severino.
The attraction was immediate, and after a whirlwind romance, Severino famously proposed in the most romantic setting imaginable with the "MBFFL" camera crew in attendance. But the romantic glow quickly wore off.
A TIME APART
It appears that shortly after the engagement, the couple went through a rocky patch, and even though their engagement was still on, they spent some time apart. During that time, Severino met up with an old flame. In May 2020, Thore revealed:
"After experiencing a lot of ups and downs and still living apart, Chase reconnected with a woman with whom he has had a long history."
THE END OF THE DREAM
Thore called off the engagement when rumors about her relationship with Severino started to surface. She announced on Instagram:
"This is a really weird and uncomfortable thing to have to 'announce' on social media, but as I (...) hear more rumors, I figured it was time. Chase and I are no longer engaged."
NOT JUST AN INFIDELITY
Soon, Thore revealed that Severino's "slip" had resulted in a pregnancy and that her ex-fiancé would become a father in October 2020 -- exactly a year after he proposed to her. Infidelity during a break in the relationship might have been something they could work through, but not pregnancy.
PAIN IN THE PUBLIC EYE
One of the problems reality stars face in opening up their lives to the public is that when the inevitable problems we all go though surface, their pain is out there, a public spectacle for all to comment and feast on. Thore admitted:
"It's difficult for strangers to have such strong opinions about something so personal (..) it doesn't really make the day-to-day much easier."
BROKEN BUT NOT BITTER
Many of Thore's fans have been very vocal in their support, and some have lashed out at Severino. But for Thore, resentment is an impediment to healing. She appealed to her followers:
"I'm not interested in anything hateful being directed toward anyone. I would ask for privacy for all involved as we move on and focus on the future."
Thore admits that she opened up about the reasons for the breakup to avoid the inevitable scandal that hiding the truth would occasion once it was out -- as it would be once the baby was born. The truth, Thore confesses, was a preventive strike against hurtful gossip. She said:
"I'm hurting and all of that just compounds it. I'm looking forward to a more positive future."
LOVE LOST IN LOCKDOWN
Thore was going through it all alone as she self-isolated due to the COVID-19 pandemic, but for the last month, her BFF Buddy Bell has been with her. Thore confided:
"He grocery shops and cooks and it's been great not to be physically alone during this time since I'm not able to see my family and other friends."
As for Severino, he's posted his announcement on Instagram, in which he shares his excitement over the impending birth of his child, and expresses his enduring affection and respect for Thore.
Like Thore, Severino appealed to the fans to respect their privacy in a difficult personal moment. As for the identity of the mother of his baby, it is to remain a secret, at least until their child is born.
Hopefully, Thore will bounce back from the blow with the help of her fans, friends, and family, and of course, Buddy Bell.
Fans of "MBFFL" will remember that Thore and Bell had a brief hook-up some time back, and maybe sharing lockdown will lead to a blossoming of their attraction.
Please fill in your e-mail so we can share with you our top stories!