'My Big Fat Fabulous Life' Star Whitney Way Thore's Pets Including Beloved Cat Henchi — Meet Them
The viewers of the hit reality series "My Big Fat Fabulous Life" not just fallen in love with Whitney Way Thore. There's also her pets, particularly Henchi.
In May 2017, TLC shared a video of Thore introducing her charming cats to her legion of fans. And Henchi is the one that truly gets people talking.
The orange cat is a longtime Thore family member and companion. In December 2019, Henchi had a major health scare, which was documented on "My Big Fat Fabulous Life," as reported by Cheatsheet.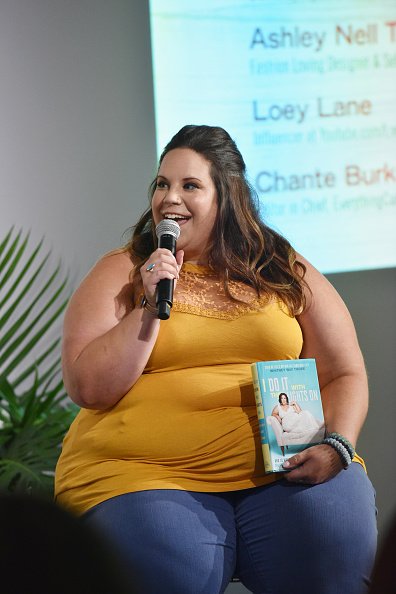 HENCHI WAS UNRESPONSIVE
For some time, Thore was going back and forth between Greensboro and Charlotte, North Carolina. She was adjusting her multiple business endeavors and relationships with loved ones.
At the point when the reality star went to and from, she would take her pets with her. In the long run, all of the travel negatively affected Henchi.
One day, she discovered the poor cat in her closet. He was unresponsive and uninterested in eating. Thore quickly made Henchi an appointment with a vet.
HE'S FROM KOREA
The first instinct of the vet was that the cat had cancer. Henchi was subjected to a series of tests. Luckily, there was no cancer found in his body. Thore then chose to move to Charlotte full time after the feline's health scare.
According to Distractify, Henchi, whose complete name was initially Henri Kimchi, actually came from Korea. Thore adopted him when she was living in the country and teaching English after graduating from college.
On March 21, 2020, Thore added a dog to the mix, adopting a poodle she named Caniche.
THORE'S OTHER PETS
Henchi is a Persian cat. However, his cat siblings aren't fellow Persians. Wanda is a Himalayan, and Ollie is Selkirk Rex.
"[Wanda's] full name is Wandaleezza Rice," Thore once said, according to Cheat Sheet. "I named her Wanda after a character in one of my favorite movies. Wandaleezza just kind of came out."
Meanwhile, Ollie was a cat Thore adopted for her mother. The reality star took him in as her own when she noticed her mom wasn't eager about keeping the feline.
On March 21, 2020, Thore added a dog to the mix, adopting a poodle she named Caniche. Thore clarified that the dog isn't her first dog.
"Contrary to popular belief, I have had two family dogs (one German Spitz and one Pomeranian) and one dog of my own (also a Pom)," she explained.
However, Thore added that Caniche is the first dog she has had in quite a while. She described the pooch as the "easiest, sweetest thing."