Fans Love Snoop Dogg's Grandson's Handsome Looks in a Black Jacket and Jeans
Snoop Dogg's growing grandson, Zion looked sharp and stylish as he flaunted his top-notch style in some fashion items. Fans were in awe of the little boy's styling prowess.
Snoop Dogg's grandson, Zion Broadus might just be on his way to becoming a classy fashionista. On her Instagram page, the little boy's proud grandma, Shante Broadus, could not get enough of his swagger as she showed him off to fans.
The little boy looked dapper in a pair of jeans and a black leather jacket. Zion wore his curly dark tresses with a side parting while he completed his look with a pair of Vans sneakers and his relaxed pose.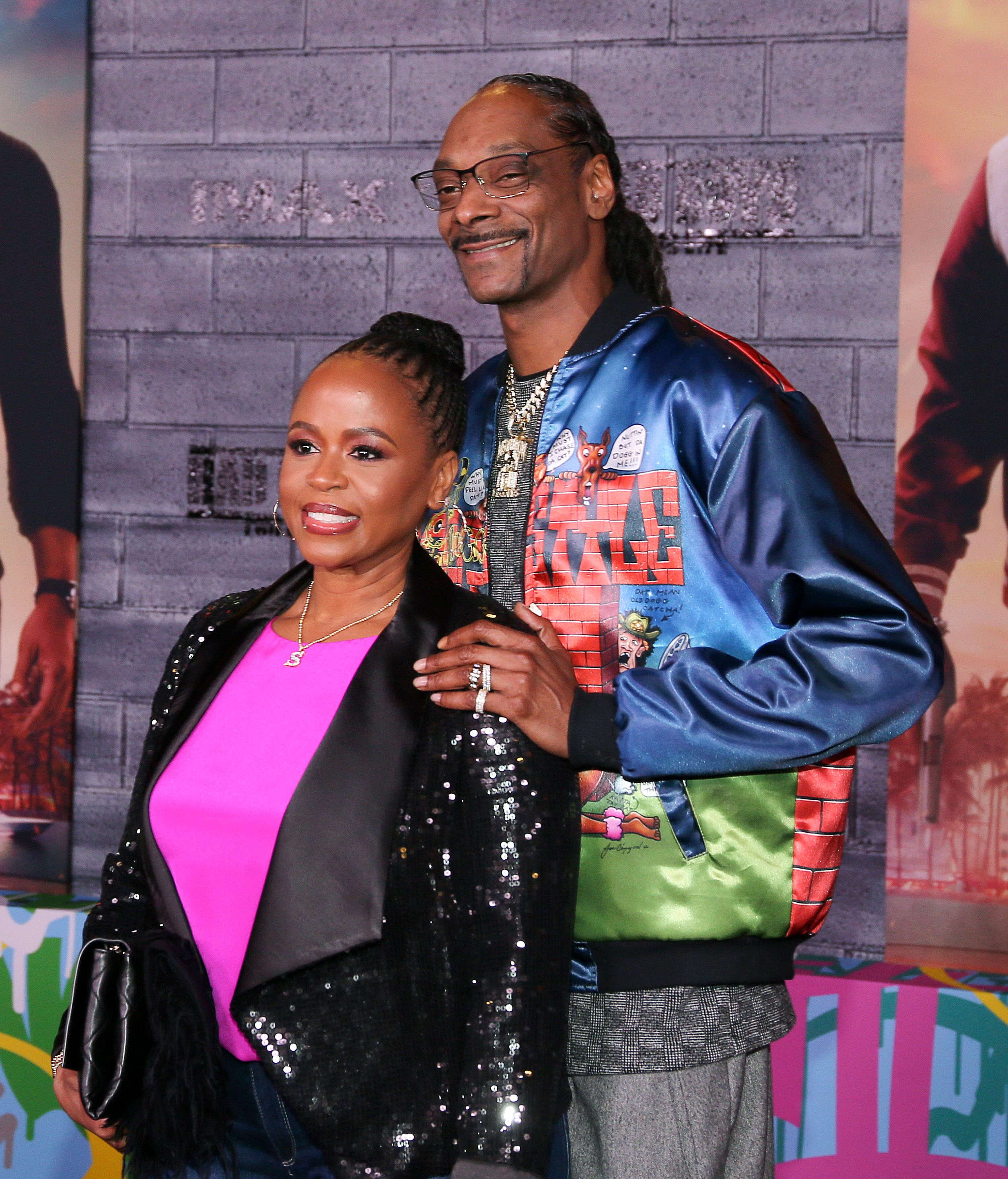 Fans were all over him in the comment section as they were impressed by how handsome the youngster looked. One follower called Zion a "handsome prince," while another agreed with this sentiment.
[Snoop Dogg and his wife] faced some rocky moments that almost saw the end of their marriage.

More followers joined in the interaction to gush over how handsome the rapper's grandson looked and they made sure to share appealing emojis. Someone addressed Shante while noting how tall the boy was becoming.
In 2015, Snoop Dogg's son, Corde Broadus, welcomed his first child Zion, making the A-list rapper a first-time grandfather. On social media, the award-winning rapper announced the little one's arrival while pouring out his happiness to fans' delight.

Corde welcomed the infant with his then-lover, Jessica Kyzer, and shared his joy in a now-deleted Instagram post. He posted a lovely picture of him and his baby son while sharing the baby's moniker.
Besides his sterling music career which has spanned for decades, Snoop Dogg, whose real name is Cordozar Broadus, is a family man at heart. He and his high school sweetheart, Shante, have built a fantastic family over the years and are still going on strong.
The couple faced some rocky moments that almost saw the end of their marriage but they reconciled after coming to some realizations.
In 2014 the couple put in requests for a divorce but the "Peaches N Cream" crooner canceled it before the proceedings ever got the chance to take off.
The "Next Episode" rapper mentioned that the music industry has a way of clouding one's vision and could also be misleading. He admitted to making a mistake and trying to get back on track with his family.
The couple went to Charlie Wilson's 20-acre ranch to say their vows again on January 12, 2008. Although they had 200 guests in attendance, Shante had no clue that she was going to renew her vows on the said date.