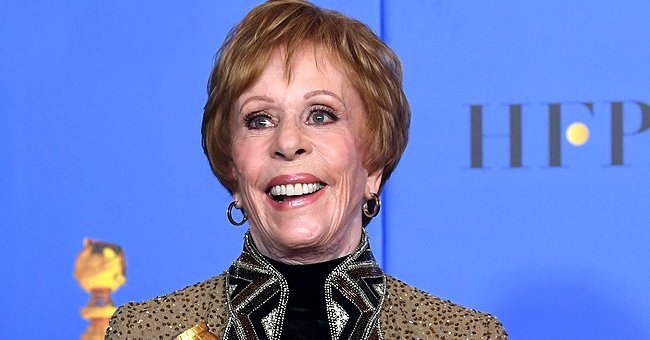 Getty Images
Carol Burnett Gets Temporary Guardianship of Her Grandson in a Legal Battle with Her Daughter
Carol Burnett is officially her grandson's temporary guardian until early next year. She filed the request two weeks ago, which the court reportedly just granted.
Carol Burnett's youngest of three children, Erin Hamilton, is dealing with substance abuse issues. The situation impacts their whole family, and Burnett petitioned the court for temporary custody of Hamilton's 14-year-old son Dylan while she gets the help she needs.
PEOPLE obtained the court documents filed by Burnett and her husband Brian Miller, to become temporary guardians of Dylan. It would grant them the authority to change anything from his housing to his school.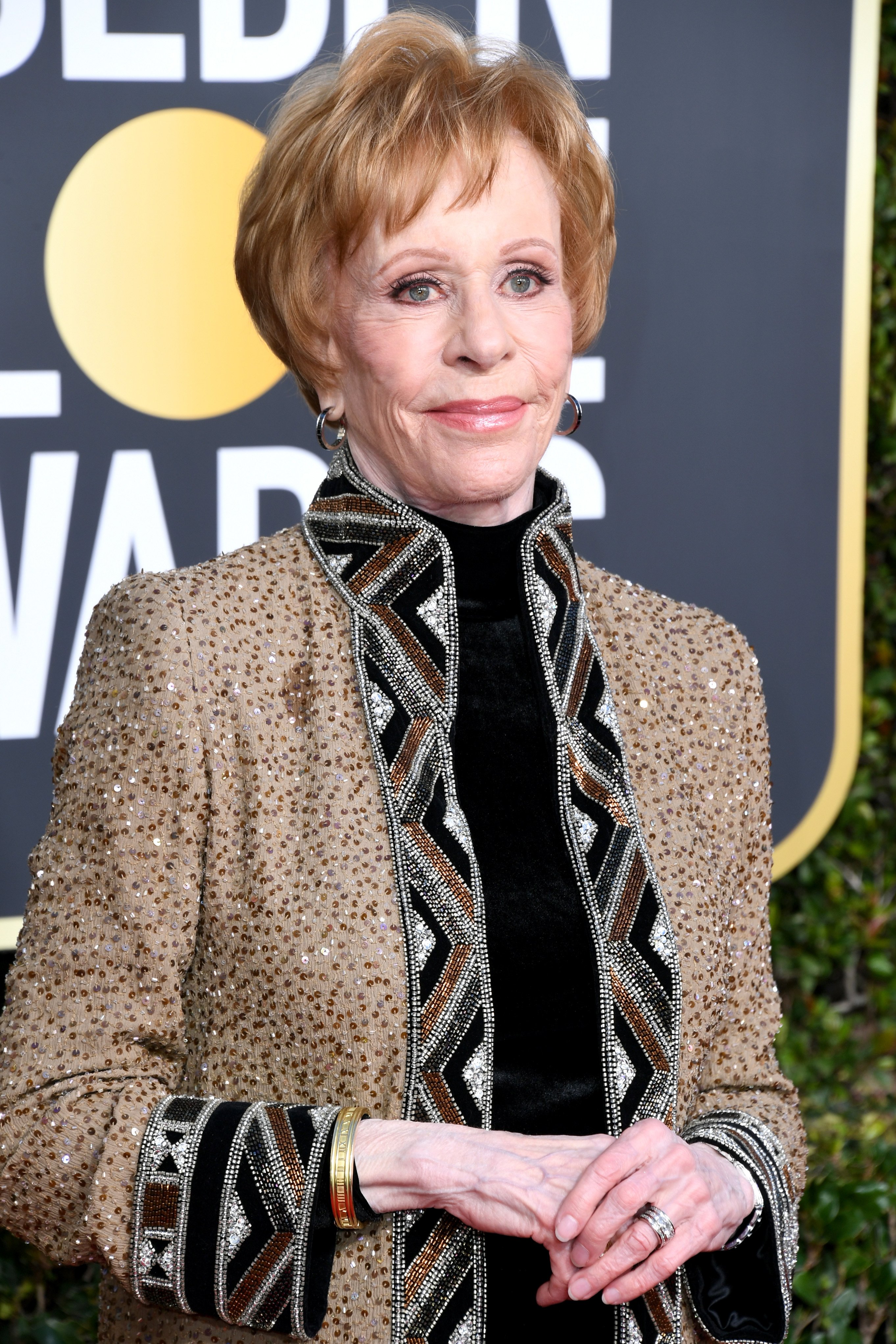 Carol Burnett attends the 76th Annual Golden Globe Awards on January 6, 2019, in Beverly Hills, California. | Source: Getty Images.
According to the documents dated September 1, the Los Angeles Superior Court granted both Miller and Burnett guardianship until January 8, 2021, after finding that they provided "sufficient evidence."
After filing the petition for temporary custody, Burnett said that they had no intention of keeping Dylan from his parents. However, both his parents are not able to take care of his needs at this time, and that is what Burnett is for - they want to make sure he goes to school, stays healthy and safe.
Erin's struggles with substance abuse go back decades, a time during which she went in and out of institutions and rehabilitation centers. Every time Erin goes into rehab, she's gone a minimum of 30 days at a time.
"Due to addiction issues and other circumstances that my daughter, Erin, has been struggling with impacting her immediate family dynamic, my husband and I have petitioned the court to be appointed legal guardian of my 14-year-old grandson," Burnett told PEOPLE at the time.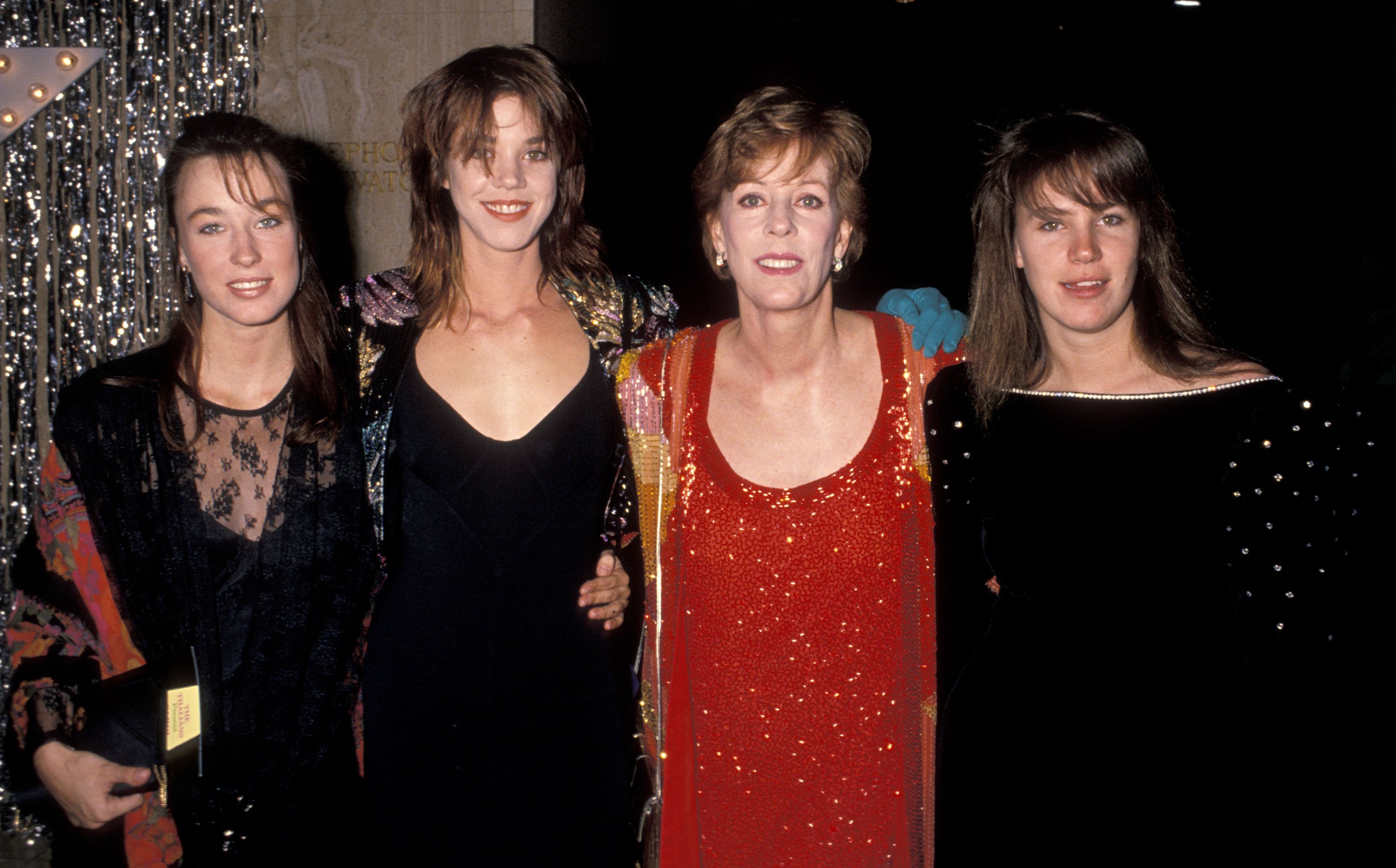 Carol Burnett and daughters during 34th Annual Thalians Ball, in October 1989, in Century City, California, United States. | Source: Getty Images.
Burnett asked for privacy for their family while they work through the current issues, which include Erin's suicide threat in July, according to the court documents. Erin is also no longer married to Dylan's father, Tony West.
West is not in a position to look after Dylan at the moment either, since he recently checked himself into a rehabilitation center. Aware that he can't provide for his son, West reportedly plans to relocate to Nevada after checking out of rehab.
Burnett and her previous husband, Joe Hamilton, became parents to three daughters. Sadly, their firstborn, Carrie, died in 2002 after suffering complications from lung cancer that had spread to her brain.
A year apart in age, is Jody and then the youngest, Erin, born in 1968. Burnett and Hamilton split almost a decade before he died from cancer in 1991.
Jody went on to carve a successful career for herself in the entertainment industry as a film producer. She also produced Carol Burnett's show called "Show Stoppers."
Erin was blessed with a beautiful voice, and she even earned the Miss Golden Globe title in 1993. Her cover of the 1975 Gary Wright's song "Dream Weaver" became an instant hit.
Please fill in your e-mail so we can share with you our top stories!