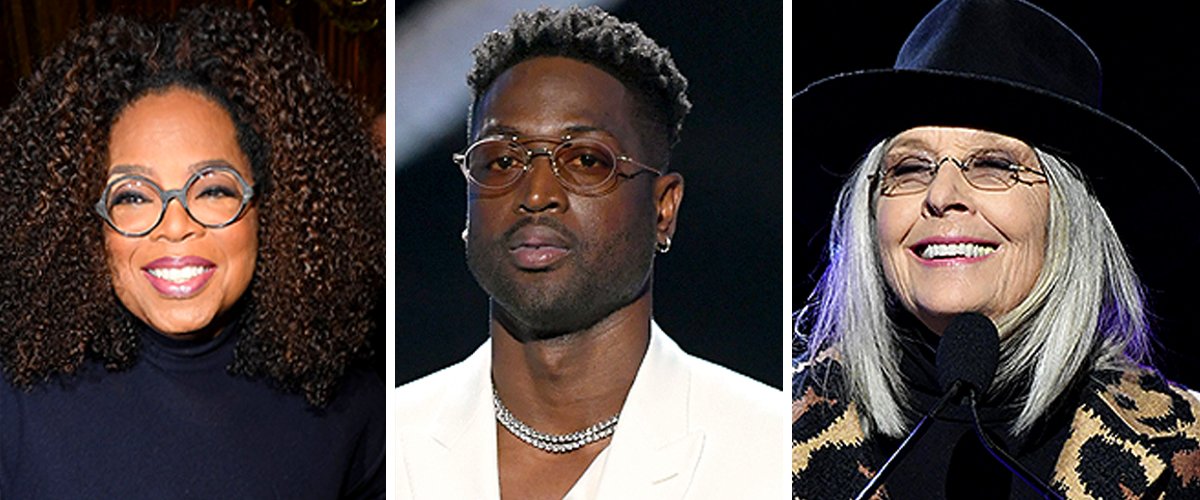 Getty Images
Top Fashion Mistakes with Hats and Glasses and How to Nail Them — Advises Style Expert
In a general sense, style is not just about the name tags or what you wear — it is more about HOW you wear them. Now, getting the best look can be a tricky affair when it comes to hats and glasses. Below are common fashion faux pas people make when wearing hats and glasses.
The novel Coronavirus pandemic put a dent in Americans' summer plans, with most states observing lengthy periods of quarantine that began back in March.
With most people, including celebrities, self-isolating with their families, the regular buzz that typically greets the beginning of summer in June was replaced by canceled events and nationwide protests.
However, as the summer draws to an end, several states across America have eased their lockdown, and people are eager to get that last-minute summer experience.
More importantly, some common fashion mistakes women make when choosing the most suitable sunglasses to compliment their outfits can be easily avoided by taking notes from some of these celebrities.
For most people, the 2020 summer has just begun, but stepping out to enjoy some refreshing sunlight requires some form of protection — sunglasses and hats. More importantly, getting the perfect summer look requires some attention to detail and finesse.
MORE THAN AN ORDINARY ACCESSORY
Over the last few years, sunglasses and hats have evolved from an ordinary fashion accessory to an essential fashion statement for most people and even celebrities.
For fashion experts like Tatiana Tucha, one of Ukraine's top experts in selecting sunglasses and hats and also the founder and creative inspirer of the accessories brand Lucky LOOK, these accessories go beyond just adding a final gloss to our outfit but sometimes reveal a lot about a person's mood, style, and even personality.
You may be quick to select a fashion piece that you think gives you a great look, but in this article, Tucha suggests some things to look out for when picking a hat or other accessories before stepping out. She equally highlights the typical mistakes made by people when choosing them.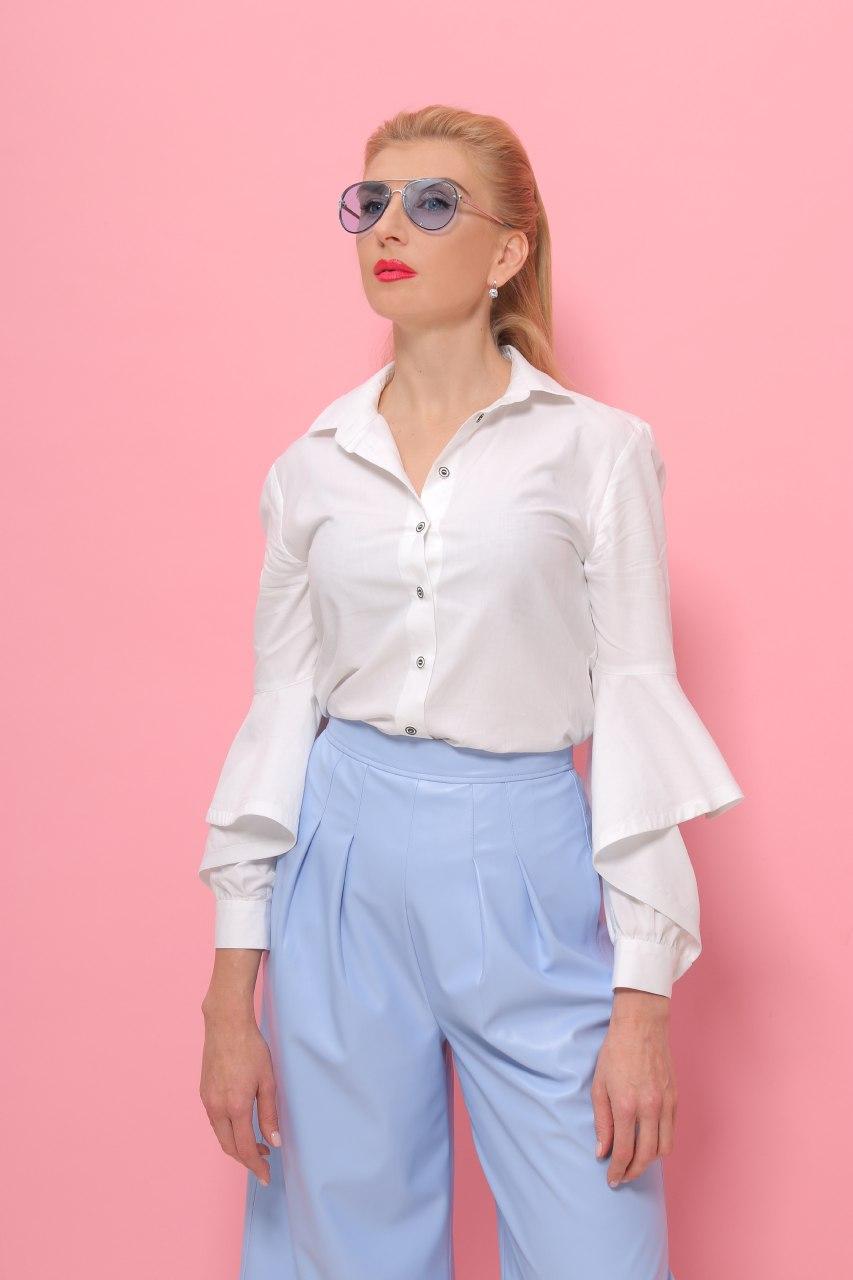 Tatiana Tucha | Photo: Courtesy of Tatiana Tucha
HOW TO CHOOSE THE BEST HAT FOR YOUR SUMMER EVENT
If you think of heading to the city for a nice walk in the park, and you are dressed in casual attire, paired with a slouch or wide-brimmed hat, that means you opted for the wrong style. Usually, slouched hats are for romantic and mysterious looks.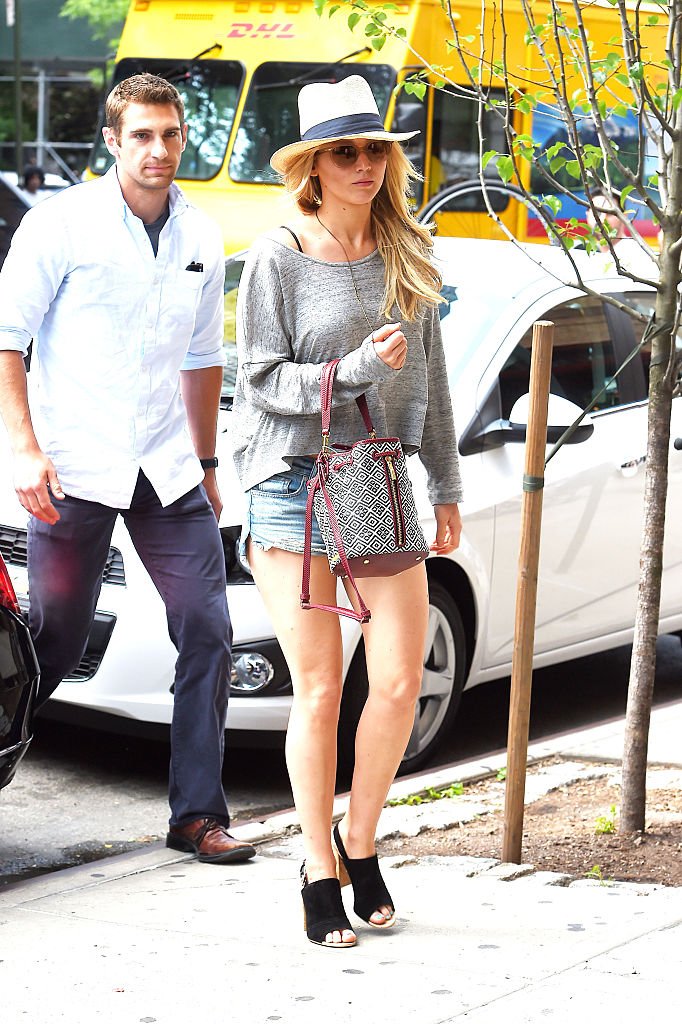 Jennifer Lawrence seen out in Tribeca on June 10, 2015 in New York | Photo: Getty Imsges
Your casual outfit is best paired with a Fedora or Trilby hat. Slouch hats work the magic when you are scheduled to go on a boat trip or a romantic date. This can be beautifully matched with a flowing dress.
When choosing a hat for a walk through the park, after you have settled for a sport-chic style, opt for a Panama of natural texture ad fabric. If it is a beach holiday in your mind, prepare outfits and summer accessories to guard against sunburn.
In picking the perfect headdress, your height must be in perspective. For a small build, you should rock a narrow or medium brim hat. In contrast, an average height lady or a tall person must go for a medium or wide brim hat, with a height of the hat's crown.
Women often make common fashion mistakes like wearing a wide brim hat that extends past the shoulders, which may cut across as tacky fashion. For the best possible look at all times, it is not harmful to take some pointers from celebrities who share your body type.
According to Tatiana Tucha, with the advent of social media and picture sharing apps like Instagram, now more than ever, the public's attention is firmly focused on the fashion choices of celebrities as they serve as outlets for designers to introduce new fashion trends to people.
Hats are not an everyday accessory, making them even more tricky to pull off on any outfit. However, some of the most stylish female celebrities that have consistently captured our attention with their hats collections include Queen Elizabeth II, Catherine, Duchess of Cambridge, and Victoria Beckham.
COMMON MISTAKES WHEN CHOOSING THE PERFECT SUNGLASSES
Another summer accessory that accentuates a woman's beauty and is a must-have for both men and women in the summertime is a pair of sunglasses.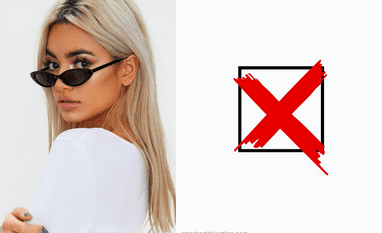 A lady wearing glasses on the tip of her nose | Photo: Courtesy of Lucky LOOK
Before you purchase any shape of sunshades, you must ensure to check that: the sunglasses must sit well on the bridge of the nose; it should also follow the shape of brow lines; even if it covers the eyebrows, sunglasses should also follow the line of the cheekbones, and even if the sunshades have any contact with the cheeks, you should opt for one that does not touch the cheeks. It often presents a better appearance.
Many young models and a few fashion icons online make the common mistake of hanging their sunglasses on their nose's tip. Their excuse may be that they want to bring out a sexy look, which causes them to curl their nose often.
Tatiana Tucha suggests that this should be strictly avoided as it is one of the worst fashion mistakes made by women. It would be best if you did not go for a look that will stress your face muscles and make you look less adorable at the same time.
By merely getting glasses that sit perfectly on your face, you look more presentable, fashion-oriented, and allow the accessory to achieve its ultimate purpose, protecting your eyes from the sun's ultraviolet rays, especially in summer!
Having sunglasses rest above your head with its rims extended is another common mistake that should be avoided. This fashion choice does not look classy, and it disfigures the rims or may lead to broken temple tips, which makes the sunglasses useless.
Over the last century, celebrities such as Jackie Kennedy, Audrey Hepburn, and Marilyn Monroe gave a new definition to the art of wearing sunglasses by using them to create new looks.
More importantly, some common fashion mistakes women make when choosing the most suitable sunglasses to compliment their outfits can be easily avoided by taking notes from some of these celebrities.
Conclusively, after you must have selected your favorite type of summer accessory or clothes, stand in front of a mirror for a full view and reassess your general appearance. If you successfully tick all the right boxes, then you are good to go and be sure to break a leg!
Please fill in your e-mail so we can share with you our top stories!