Miranda Lambert Looks Marvelous in a Chic Plaid Shirt and Fans Are Thrilled
Fans and lovers of Country music singer Miranda Lambert are thrilled as she stunned in a stylish and well-fitted plaid shirt.
There are some outfits that one wears, and they come off as casual looking, but despite their casual look, they can also come off as stylish and pleasant to the eye.
Country Music singer Miranda Lambert took to Instagram to make an appreciation post to all school nutritional instructors and educators who were working hard to provide daily school meals.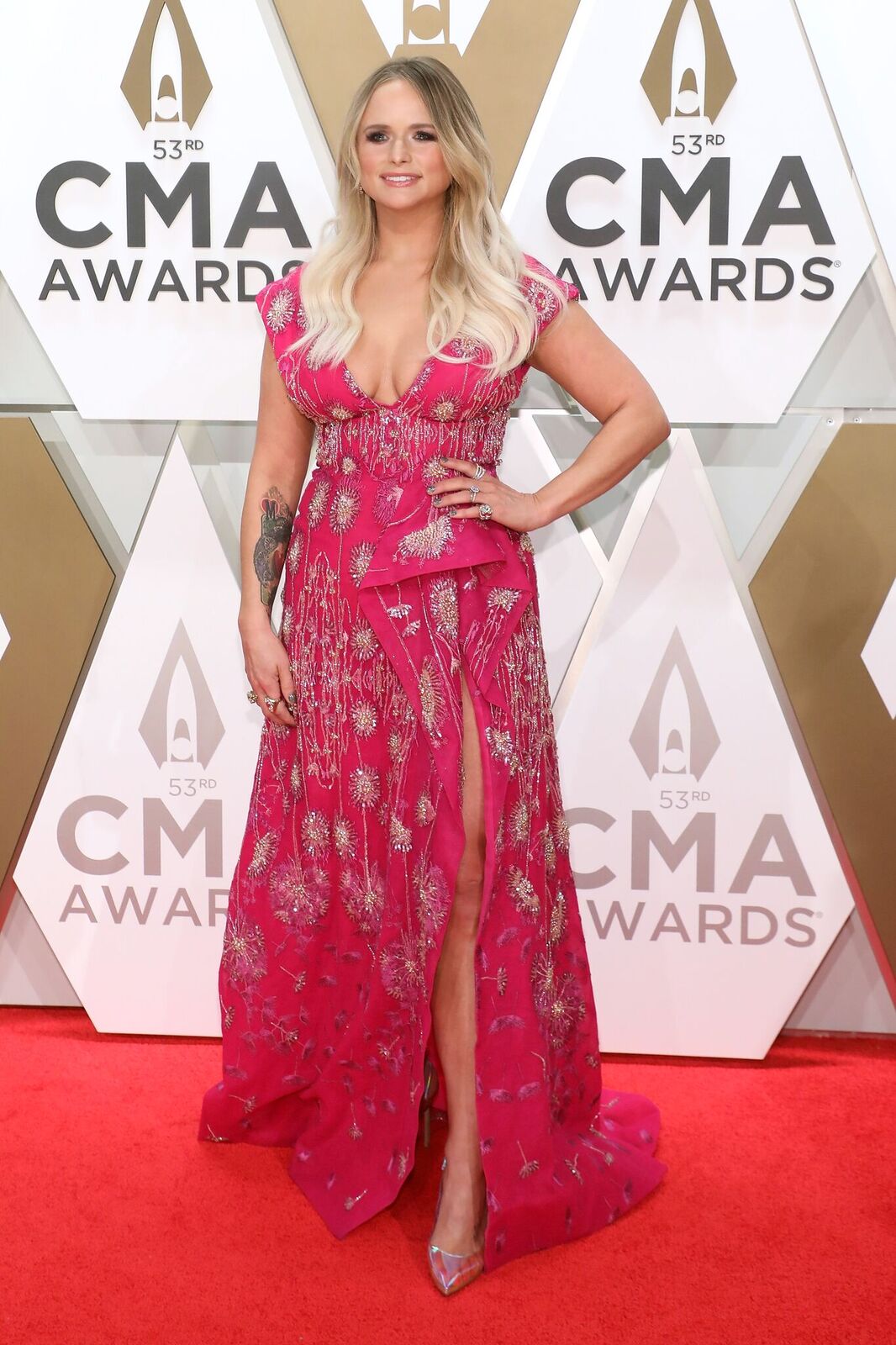 She added that it was because of people like the instructors and educators that allowed for five million school children to be fed across the Lone Star State.
Alongside her appreciation post was a picture of Lambert wearing a stylish plaid shirt that was nicely fitted. With her hair falling down across her face, fans could not help but be thrilled at her beauty. Someone expressed that:
"Very beautiful young lady. Great singer, Amazing woman. Love her voice, love her."

Others complimented the shirt, with most acknowledging that it did indeed look beautiful and stylish. Another fan
of Lambert said:
 "Amazing! Love your shirt."
The shirt Lambert wore was a white and wine plaid shirt that had flowery designs around the collar and sleeves. Pieces of materials were also used for the pocket area, and it gave the shirt a chic vibe.
She officially became the most-awarded artist in ACM Awards history.

While some fans could not take their eyes off the shirt, others could not help but compliment Lambert for being stunningly beautiful and talented at what she does.
Someone jokingly asked Lambert:
"Obsessed with this shirt ?, where is it from?"
Miranda Lambert might come off as a big-time superstar who has everything going for her, but she comes from a humble background and loves to appreciate the finer and little things of life.
A multiple awards winning songwriter and singer, Lambert has made quite the name for herself in the entertainment industry. In 2018, she officially became the most-awarded artist in ACM Awards history.
Aside from being an award-winning singer, Lambert is also quite fashionable, and interestingly, while growing up, she was never a fashion enthusiast but had to make some changes due to her being in the limelight.
In all, apart from being a voice to feeding school children, Lambert is preparing to perform at the "Big Night (At the Museum)" virtual concert, which is set to hold sometime in October alongside music legends like Reba McEntire and Tim McGraw, among others.