Monica Aldama's Cheerleaders Call Her a Queen — Facts about the New DWTS Contestant
Cheerleading coach Monica Aldama, who appeared in the Netflix docuseries "Cheer," will be one of the contestants of the 29th season of "Dancing with the Stars."
On September 2, 2020, Monica Aldama announced through her Instagram account, which has over 640K followers, that she would be "dancing in the ballroom" during the upcoming season of "DWTS."
[Monica's husband] advised her not to read negative comments.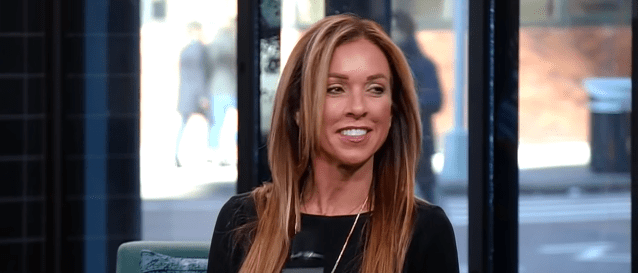 MONICA ALDAMA IN "DANCING WITH THE STARS"
Later that day, she uploaded an introductory video in which she shared some of her expectations for the show.
One of the things Monica said was that, although preparing for the College National Championships (held in Daytona Beach, Florida) is tough, participating in the show is "terrifying" and the hardest thing she has ever done.
She admitted that she wants to be part of "Dancing with the Stars" to prove that she is as tough as the cheerleaders she coaches. Monica added that, since she is "super hard" on her dancers, she is ready to be with people super hard on her.
While Monica Aldama's announcement made headlines, she has been on people's radars since January this year when "Cheer" premiered on Netflix.
MONICA ALDAMA IN "CHEER"
In the docuseries, Monica and the cheer team of the Navarro College in Corsicana, Texas, are the main stars. The show portrays the difficulties behind being a cheerleader and all that it takes to be as successful as they have been over the years.
"Cheer" proved to be a huge hit, and it changed the lives of Monica and the rest of the team. As CNN reported, they have appeared on "The Ellen DeGeneres Show" and joined Oprah's live tour, catapulting them to stardom.
Much of that success is due to Monica's hard work as their coach. According to her bio on the college's website, she is "an icon" who has led them to hold the record for the highest score in history at the National Cheerleader's Association (NCA) College Nationals.
In fact, she has coached the Navarro College cheerleading team for 24 years and, so far, has won 14 NCA junior college division national championships, as well as five grand national titles.
Being a coach was not Monica's first career choice, though. Shortly after graduating, she became the CEO of a company based in New York. However, she applied for the cheer coach position, and the rest is history.
While the dancers she coaches call her a "Queen" due to her impressive work ethic and all the life lessons they've learned from her, Monica prefers to stay on the sidelines and remain humble.
MONICA ALDAMA'S HUSBAND IS QUITE SUPPORTIVE
One thing is clear, though, her family is the priority in her life, and the many Instagram post in which they appear prove it. Monica is married to Chris Aldama, and he has supported her a lot in her career.
Talking to Insider, she revealed that Chris advised her not to read negative comments on social media after "Cheer" came out as some of her detractors base their opinions on "six hours of edited footage."
The cheerleading coach pointed out that, while most of the press was very good on her and the show, some outlets chose to portray her as someone far away from her real self.
It is important to make clear that the docuseries crew recorded about 12 hours a day for months before editing it down to just six hours, so plenty of details didn't make it in the final version.
With Chris, Monica shares two children, son Austin and daughter Ally. Monica Aldama's daughter chose to follow in her mother's footsteps and is a cheerleader at Southern Methodist University. Her son, on the other hand, is on the football team.
They are probably as excited as the rest of us about Monica's upcoming appearance in "Dancing with the Stars." For this season, "Tiger King" star Carole Basking will be one of the contestants, too.
Apart from that, Tyra Banks will replace Tom Bergeron as the host, who worked in the show for 28 seasons. So far, it is still unclear who Monica Aldama will be dancing with, but people are thrilled to see her dancing in the ballroom.