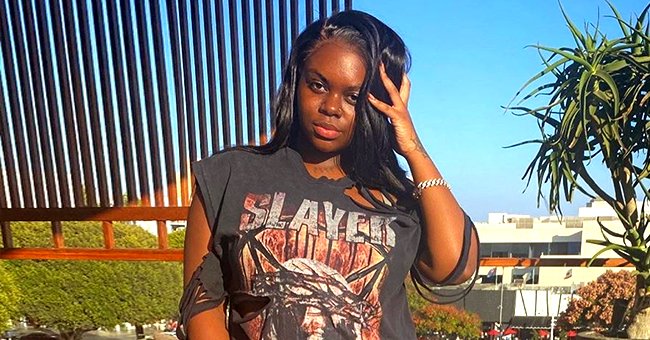 Instagram/princessbroadus
Check Out Snoop Dogg's Daughter Cori's Cool Look in a Printed T-Shirt and Flared Black Pants
Snoop Dogg's daughter, Cori Broadus rocked a cool fashion look which she shared with her followers on Instagram. She certainly has style and is able to pull off a variety of bold looks.
Cori Broadus is Snoop and Shanté Broadus' only daughter and she does not shy away from the cameras. Her combination of elegance and boldness has her fans showering her with praise. She has even secured partnerships with a major fashion brand.
When it comes to taking risks, Cori has shown more than once that she is not afraid to try new things. This makes her posts unpredictable and fun.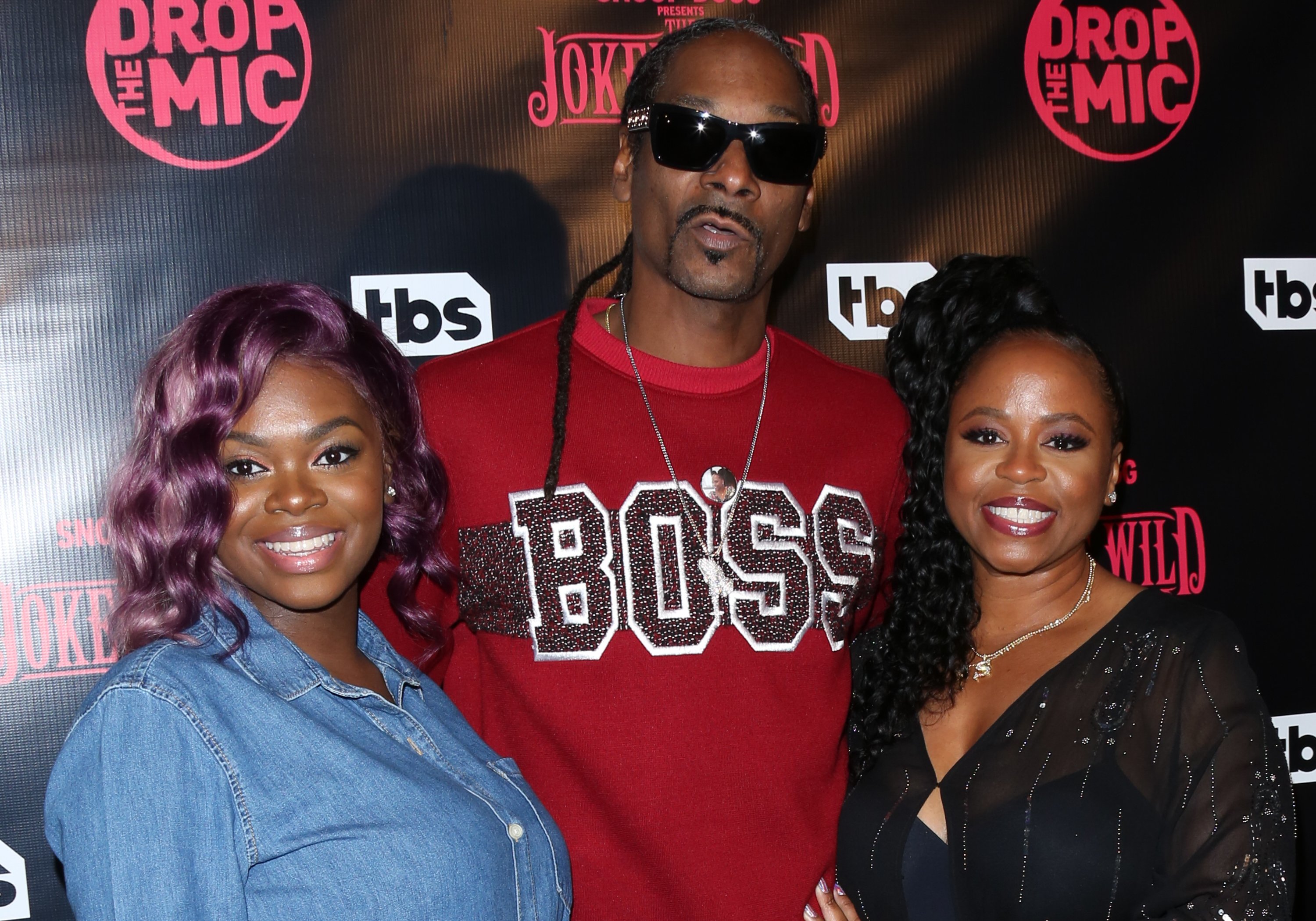 Cori Broadus with parents, Snoop Dogg and Shante Broadus, at the premiere for TBS's "Drop The Mic" and "The Joker's Wild" on October 11, 2017 in California| Photo: Getty Images
In one of her most recent snaps, Cori rocked black pants and a ripped top as she posed on a rooftop with confidence. It is fitting that the word written across her top is, "Slayer," as she slays her outfits.
She tagged @Fashionnovacurve in the post because she is proudly a Fashion Nova partner and captioned this bold post by writing:
"We all go a lil mad sometimes."
Her fans showed love for the image and left multiple flames, crown, and heart emojis in the comment section of the post. One fan remarked that the image was "bomb."
Cori may be following in her father's footsteps as a musician. However, instead of rapping, she loves to sing.
This is not the first time that Cori has taken a risk with her look. Back in 2018, she put her usual wigs and weaves aside and shaved her head. This look really emphasized her natural beauty.
This bold move is proof that she is daring when it comes to fashion. Ripped tops and major hairstyle changes don't scare this girl. She truly can and does pull off anything.
Snoop Dogg and Shanté's love has stood the test of time. The couple were high school sweethearts and are still together. After getting married in 1997, they had a daughter, Cori, two years later. They also have two older sons, Cordé and Cordell.
Though they almost got divorced in 2004, the couple worked through it after Snoop Dogg halted the proceedings. His change of mind came about when he realized that he needed to step up as a man and understand all the hard times Shante had gone through as his wife.
Cori may be following in her father's footsteps as a musician. However, instead of rapping, she loves to sing and showed off her talent in an Instagram post from 2017. In the post, she sang a cover of "Rake it Up" with two of her friends, leading people to think she would pursue a career as a singer.
At the time the video was shared, her older brothers had chosen careers outside of music. Cordell was pursuing fashion and Cordé was shying away from the limelight.
Cori's parents must be proud to see their daughter blossom. In whatever she takes on, there's no doubt that the guidance from her successful father is valued.
She is a multi-talented woman who walks her own path with confidence and style. With her eye for fashion and her gift for singing, Cori is set for success.
Please fill in your e-mail so we can share with you our top stories!