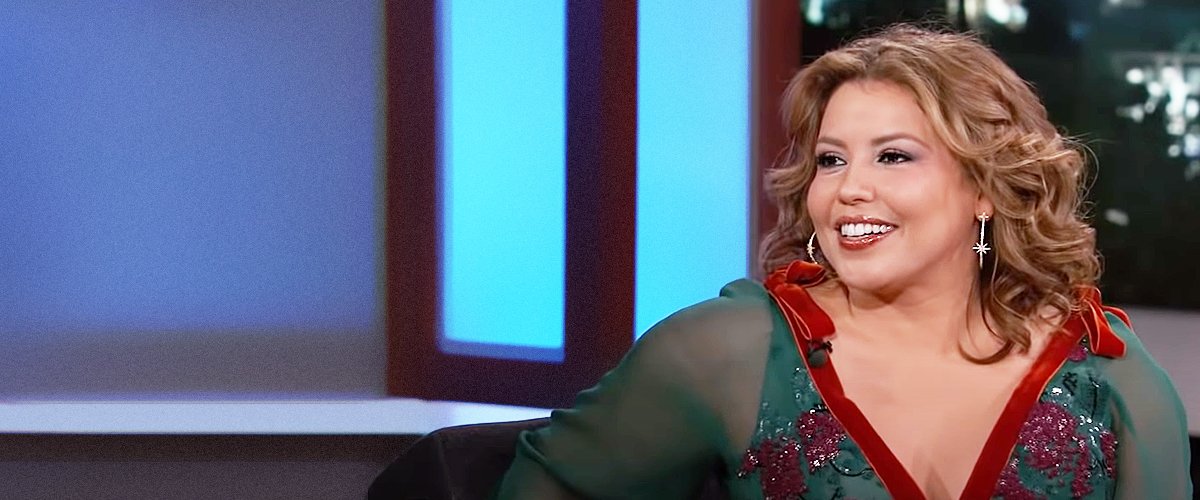 youtube.com/Jimmy Kimmel Live
Justina Machado Worked as a Bank Teller before Fame — Meet the New DWTS Participant
Actress Justina Machado, who shot to fame in the 2000s after portraying Vanessa Diaz in "Six Feet Under," used to be a bank teller before making it big in the entertainment industry.
On September 2, 2020, Machado made headlines after it was announced that she would be joining the upcoming season of "Dancing with the Stars," just like "Tiger King" star Carole Basking, "The Real" co-host Jeannie Mai, and singer Nelly.
[Machado] is ready to compete for the Mirror Ball trophy.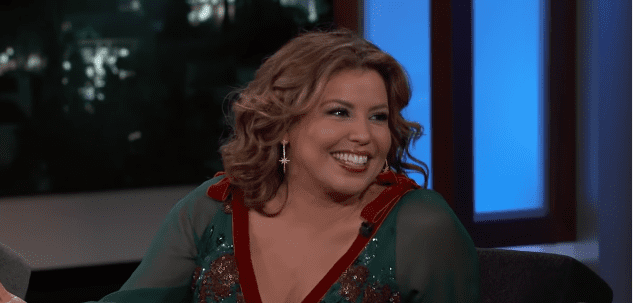 Justina Machado during an interview with Jimmy Kimmel | Photo: YouTube/Jimmy Kimmel Live
Born in September 1972, Machado needed years before finally considering herself an actress. As Chicago Tribune reported, she always danced and sang, and during her teenage years, she used to play in small clubs and bars with girl bands.
However, Justina Machado's family never really consider that she could have a future as an artist.
The actress explained that her parents, who are from Puerto Rico, were lower-middle-class people with a mentality different from hers. She said:
"My family's mentality was, 'go and get a good job and stay in Chicago and have a family and just be responsible and just have that real Midwestern kind of life.'"
For that reason, after graduating from Late Tech High School, she worked as a teller at First American Bank. Eventually, she got the attention of talent agent Myrna Salazar, who sent her to the Latino Chicago Theater Company for an audition.
Fortunately, Machado landed the role but still didn't believe in her talent. The actress admitted that she used to think that working in theaters was "cool" while she was trying to figure out what she wanted to do with her life.
JUSTINA MACHADO'S MOST FAMOUS ROLES
After working in four or five other productions, she started believing in herself and her acting skills, and noticed that working as an actress could be more than a simple hobby, especially because she was good at it.
During five years, Justina Machado worked on 20 productions, but then moved to New York and, eventually, to Los Angeles. In the early 90s, she landed small parts in "ABC Afterschool Specials," "Missing Persons," and "NYPD Blue."
Her big break, though, came in 2001 when she started portraying Vanessa Diaz in "Six Feet Under." For their performance, she and her castmates won the Screen Actors Guild Award.
From that point on, her career skyrocketed. After taking small parts in "Desperate Housewives" and "Private Practice," she landed main roles in "Missing" and "Three Rivers."
In recent years, Justina Machado has been portraying Brenda in "Queen of the South" and Penelope Alvarez in "One Day at a Time," and is ready to compete for the Mirror Ball trophy in the 29th season of "Dancing with the Stars."
JUSTINA MACHADO ON THE BIGGEST MISCONCEPTIONS ABOUT LATINOS
Back in January 2018, the actress talked to Vox about the biggest misconceptions that some screenwriters have about Latinos.
First, she pointed out that writers needed to do some research instead of just picking little pieces of information they see on the news to write a good character.
Machado added that, unfortunately, some people who are not Latino have argued with her about what Latinos are like. Then, she said that the biggest misconceptions included in stories are making Latino characters have heavy accents and go off in Spanish.
The actress pointed out that, while it might be funny because most people don't know what they are saying, it is also offensive, especially if it is included with no reason.
Finally, Machado said that screenwriters should not believe that all Latinos have the same immigration story, adding that if they are not willing to write it how it is supposed to be, they should avoid writing it altogether.
At the moment, Justina Machado is still one of the main stars of "One Day at a Time," but her fans are excited for seeing her competing for the Mirror Ball trophy in "Dancing with the Stars."
Please fill in your e-mail so we can share with you our top stories!