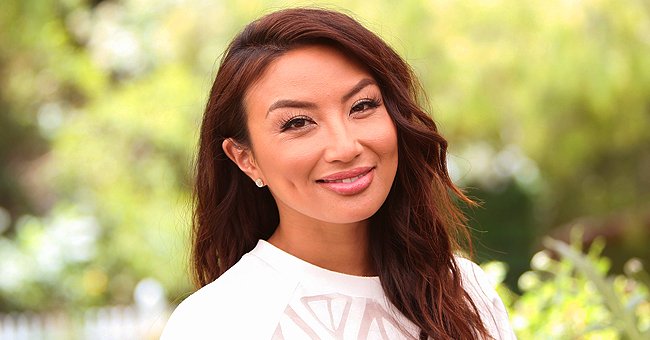 Getty Images
Jeannie Mai of 'The Real' Flaunts Her Toned Physique While Basking in the Sun in a Yellow Bikini

The "The Real" co-host is about to marry for a second time and she keeps proving that age is just a number with her frequent bathing suit or sportswear social media posts.
41-year-old stylist and TV personality Jeannie Mai has amassed a huge following in social media and in one of her recent updates to her Instagram profile, she gifted her fans with a glimpse of her outstanding physique.
On August 10, 2020, Mai posted a snapshot to her feed that pictured her lying on the top of a wall separating the hot tub from the pool at her home, with the celebrity wearing a yellow bikini and sunglasses as she turned to face the camera.
Mai's outfit left her toned legs and overall toned body visible for better appreciation of her enviable figure which she has maintained into her '40s.
Apart from mentioning the online store, 8th Story and the owners of the design in her caption, Mai also made a reference to the song "Freek-a-Leek," made famous by rapper Petey Pablo in 2003.
Unsurprisingly, the post was very well-received among Mai's followers, earning more than 80,000 likes in the first 24 hours, and with users leaving praises for the star.
"I haven't heard that song in years, and you look great here," wrote a user, adding three heart-faced emojis. "Always stunning," added another supportive fan.
FLAUNTING HER FIGURE
With such a pleasing appearance, Mai is in no way a stranger to flaunting her figure in social media, often posing for pictures wearing revealing yet glamorous outfits that keep her millions of followers coming back for more.
Back on July 21, Mai took to Instagram once again to share a couple of snapshots shot at the top of a terrace with a city landscape as background. She was wearing a low cut one-piece denim-looking bathing suit under an unbuttoned chambray shirt. Her top was knotted in the center and her swimsuit featured a waist belt.
Taken at far less distance from her than the formerly referenced photo, in this one, Mai's face appears more detailed and the star wore discreet makeup and a pair of golden hoop earrings, keeping her hair in a ponytail.
ALREADY TAKEN
There is no doubt that Mai has been stealing many hearts with her frequent social media updates that portray a successful, beautiful, and charismatic woman that any man would dream of having as a significant other.
But Mai, once divorced, is already taken again as she has been in a relationship with 42-year-old rapper Jeezy for the last two years.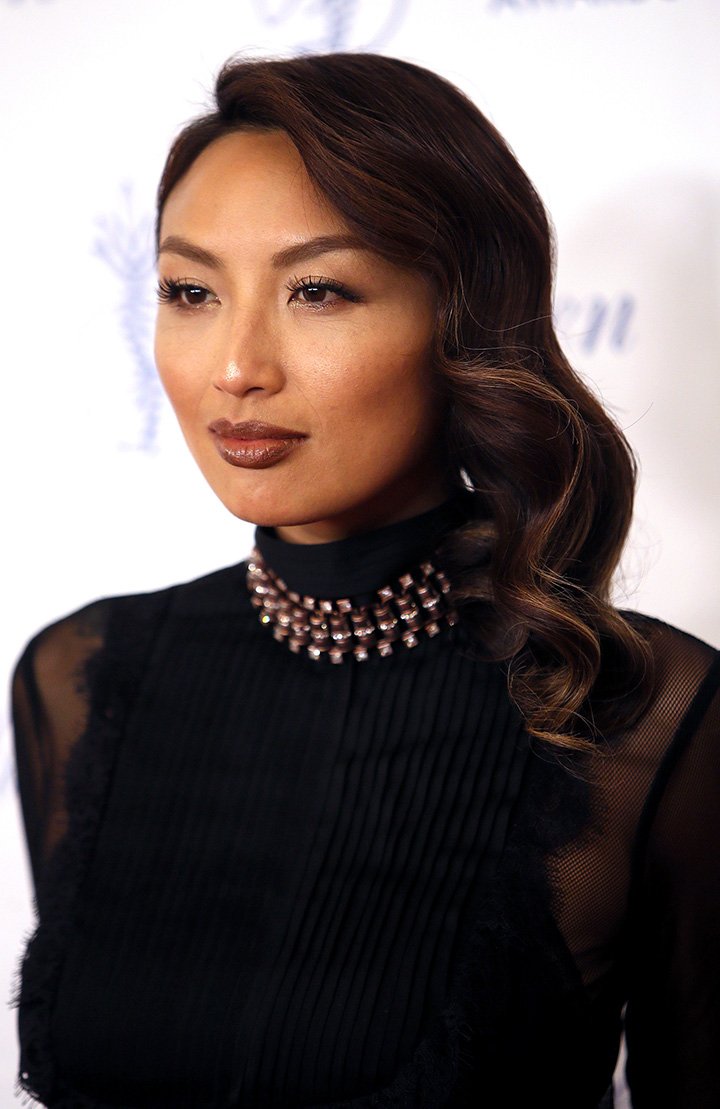 Jeannie Mai attends the 32nd Annual Imagen Awards at the Beverly Wilshire Four Seasons Hotel on August 18, 2017 in Beverly Hills, California. I Image: Getty Images.
Back in April, the couple confirmed that they were ready to take things to a new level and by becoming engaged to marry following Jeezy's proposal which took place in March.
According to Jeezy, they had a trip to Vietnam planned in April on which Jeezy secretly wanted to propose her, but due to the COVID-19 pandemic, they had to settle with Vietnamese food for a "quarantine date night."
Please fill in your e-mail so we can share with you our top stories!